Initial decentralized exchanges were prolonged, including companies like Bisq that allowed users to find each other off-chain and transact. In 2016, EtherDelta started envisioning a DEX that would be more futuristic.
A traditional order-book model was used to manage trading wallets with smart contracts. This model, however, is incompatible with Ethereum, lacks liquidity, and is very confusing to use. As a result, 2018 has brought a new generation of cryptocurrency exchanges to the forefront.
Rather than buyers and sellers, they use automated market makers, permissionless protocols dictating asset pricing, and liquidity pools. As a result, the popularity of decentralized exchanges will have soared to the skies by 2022.
Listed below are the top five best cryptocurrencies DEXs, which you must know about in 2022.
What are Decentralised exchanges?
They are peer-to-peer marketplaces where market participants conduct transactions directly. Crypto DEXs deliver a core function of crypto: facilitating financial transactions without involving banks, brokers, payment processors, or any other type of third party.
Most popular DEXs use an ETH blockchain, like Uniswap and Sushiswap. They belong to the growing suite of decentralized finance (DeFi) tools, which directly provide a wide range of financial services from a compatible crypto wallet. As a result, DEXs are booming — $217 billion worth of transactions have flowed through them in the last quarter of 2021.
Top 5 DEX crypto coins to trade & invest
You can trade and invest in the following five DEX coins.
PancakeSwap (CAKE)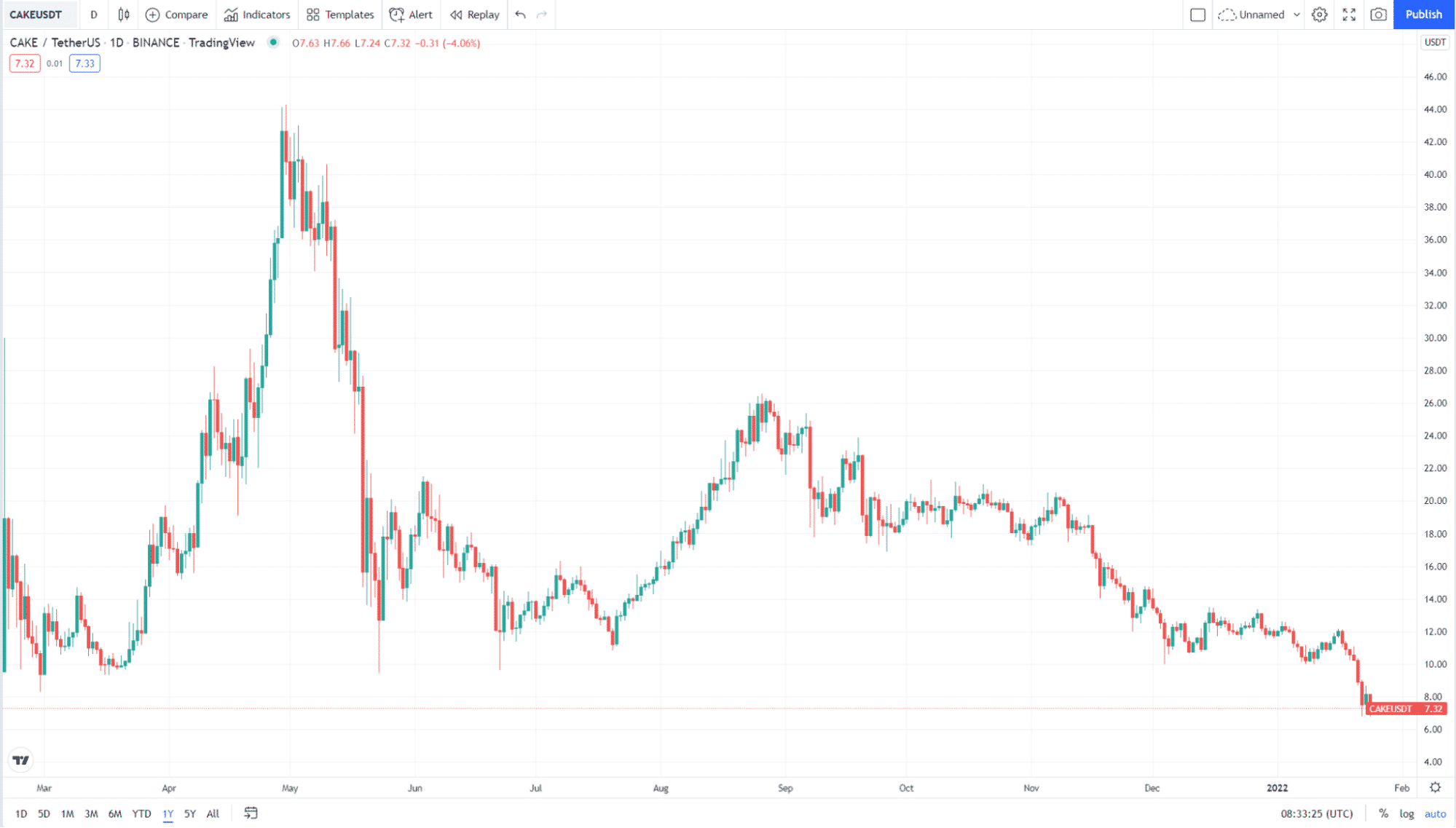 This utility token from PancakeSwap, is considered in the market as one of the best DEX coins to invest in for high profit.
PancakeSwap provides users with a way to securely trade the Binance Coin (BNB) and various other BEP-20 tokens without the need for centralized exchanges. The PancakeSwap platform uses smart contracts to execute trading, eliminating counterparty risk. In addition, by adding more crypto projects to its trenches, PancakeSwap increases liquidity on the forum.
Most special aspect
PancakeSwap has launched its farm auctions, a platform where project teams compete to be featured on the forum. These project teams will need to bid with their CAKE tokens to participate in the contest.
By utilizing this process, these tokens are bootstrapped and provided with immediate liquidity, allowing liquidity providers to farm CAKE at high annual percentage yields. Investors interested in participating in the auction must file applications to screen their projects and contributions.
Users can use this token to bid for the farm on the auction page if the project has been listed and has gone through the screening process.
Price-performance
After hitting a massive high above $42, the price reversed to its starting point around $8, indicating poor performance.
Price prediction 2022
CAKE is predicted to reach $12.65 by the end of 2022.
1INCH Exchange (1INCH)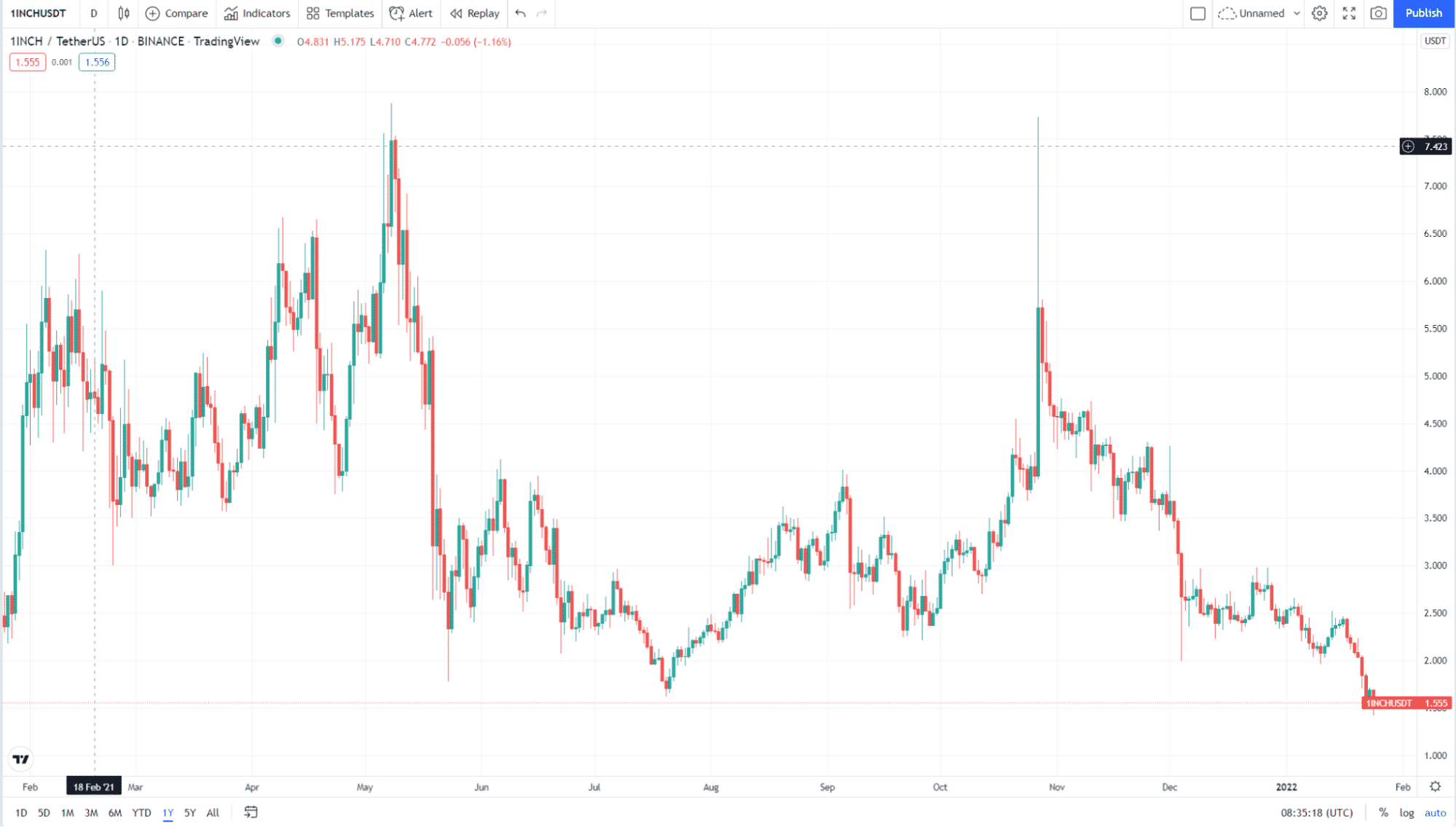 A DEX aggregator like 1Inch can ease your concern about an Oasis coin's price being lower than Uniswap's? It is also compatible with ETH and BSC, allowing you to have various trading options.
Most special aspect
Amid the DeFi ecosystem, 1Inch looks poised to make waves with its governance token, launched in December 2020.
Price-performance
1Inch hit the yearly highs at $7.88, starting from $0.20. However, it closed the year at $1.50. It indicates that the price performed quite well, increasing the price multi-fold despite the high drop.
Price prediction 2022
During the year 2022, it is expected that the price of the coin will reach a maximum of $4.77.
JustSwap (JST)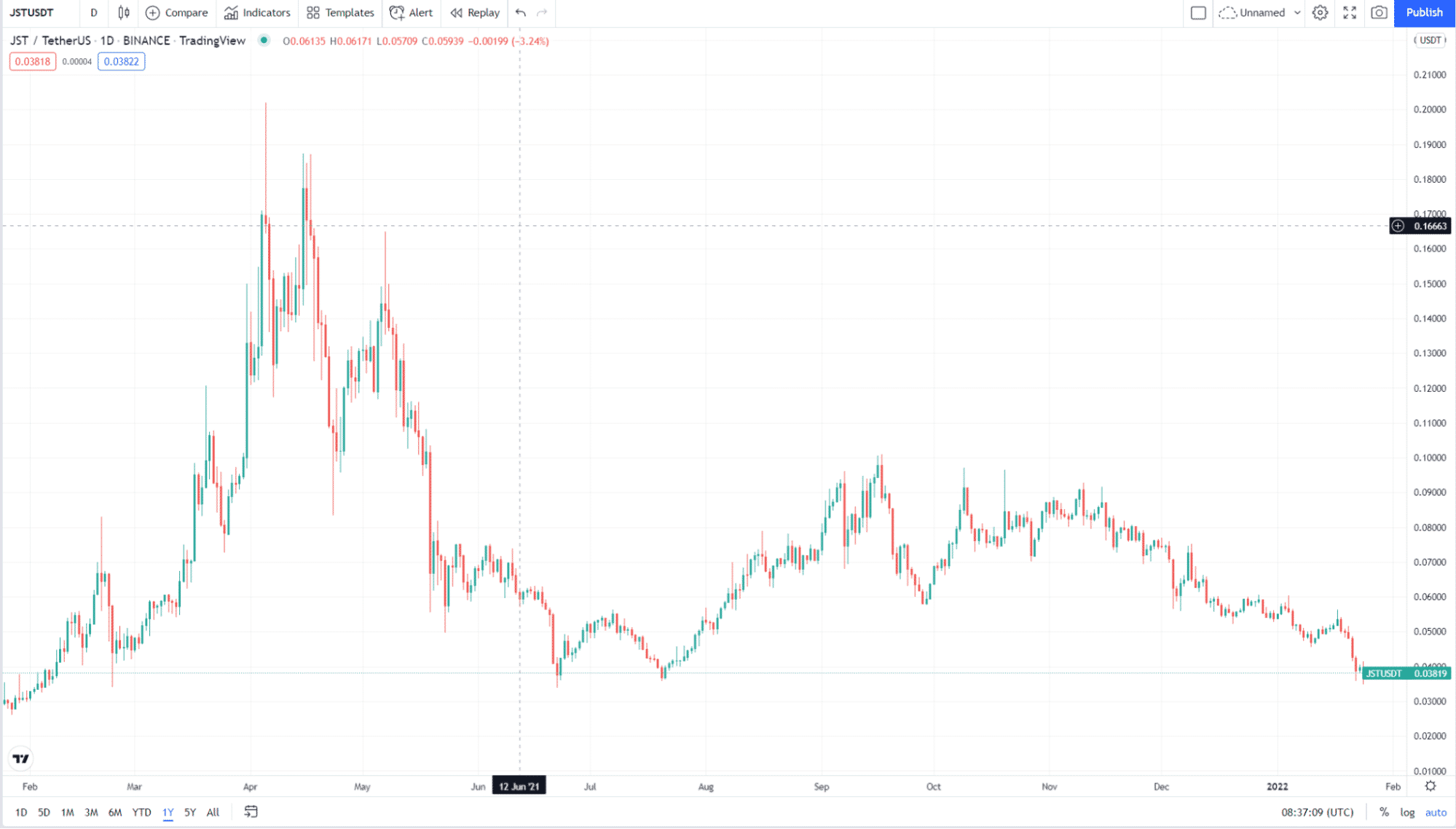 Having already talked about Unicorns and Pancakes, it's time to get serious. The trading platform uses TRC-20 tokens to conduct DeFi swaps and is powered by TRON's blockchain. This may be your best option for those with a lower tolerance for magical creatures or food.
The TRON blockchain allows you to exchange TRC-20 tickets for token pairings of other cryptocurrencies. Similarly, as its Unicorn cousin and culinary counterparts, JustSwap facilitates token swaps.
Most special aspect
The only difference between JustSwap and the other applications is that it is much less feature-rich. For example, unlike other decentralized applications, this protocol does not have staking or rewards functionality. Currently, JustSwap is the leading exchange where you can use TRC-20 tokens. This is convenient for many people. In the short term, TRON's blockchain is faster and cheaper than Ethereum's, allowing trades to be performed much more straightforward.
For those of you with a bunch of coins running on the TRC-20 network, or those of you just curious about what it's like to trade on a platform other than Ethereum, JustSwap might be able to help.
Price-performance
JustSwap reached the highs at $0.20, jumping from $0.02. However, it closed at $0.03 with a nominal yearly gain.
Price prediction 2022
Its price is expected to rise to $5 by the end of 2022.
Curve Finance (CRV)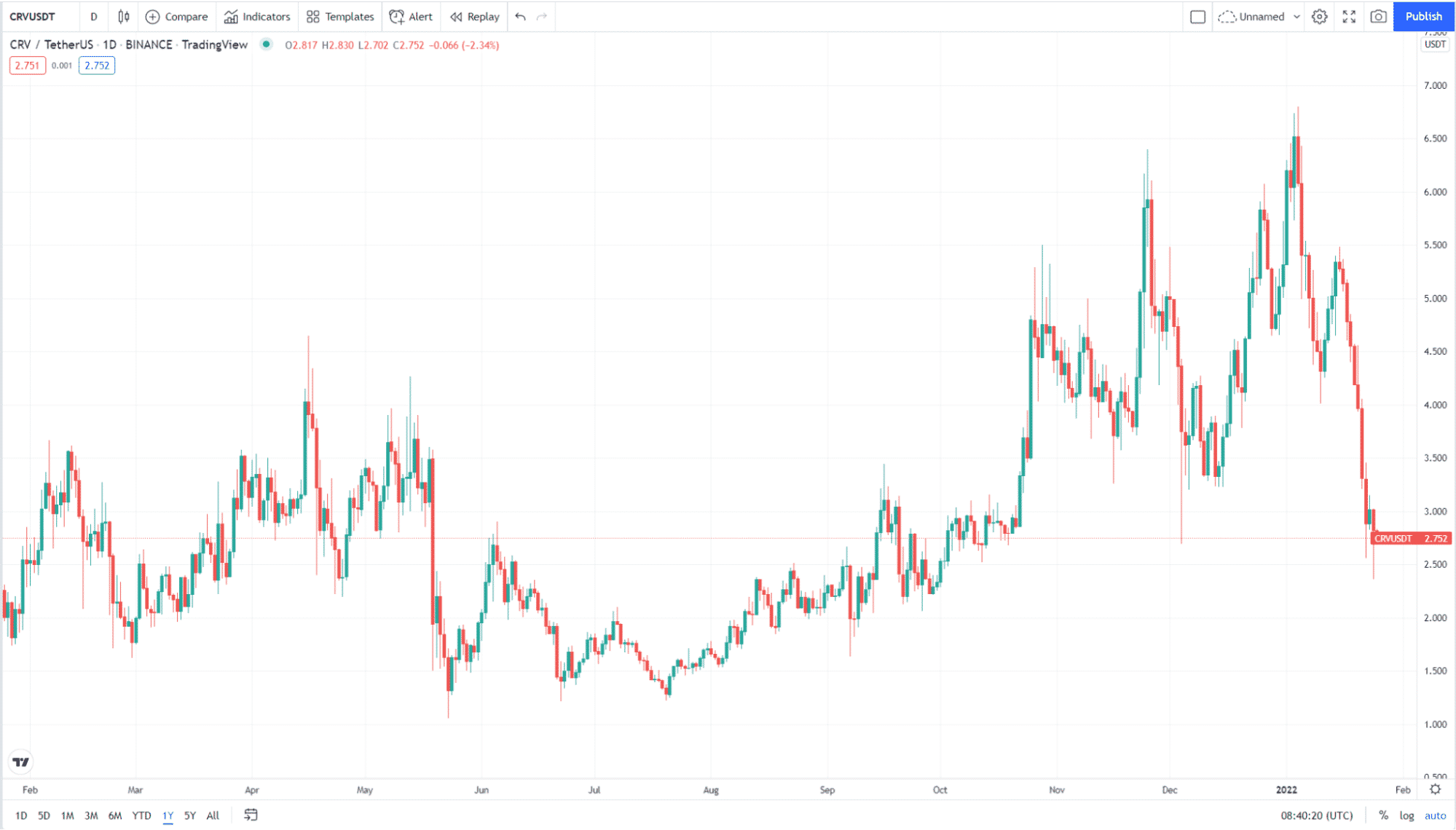 The Curve Finance automated market maker (AMM) keeps fees and slippage low while offering users a means to exchange tokens effectively.
Most special aspect
A unique feature is that it accommodates only crypto asset liquidity pools in the same way that stablecoins or wrapped assets behave.
Using this operating system, a decentralized exchange on Ethereum can use more efficient algorithms to maintain low fees and minimize the possibility of temporary loss. Because of its fundamental outlook, CRV has been listed as one of the best DEX coins to buy for high profits.
The platform has implemented a vote lock feature. This feature optimizes and mitigates the risk associated with liquidity and slippage. A vital characteristic of an asset is liquidity and slippage. Due to low liquidity, an investor may experience a slippage fee if they purchase an investment.
Price-performance
Curve DAO started the year at $0.5 and ended near $6.5. It indicates a huge strength of the token.
Price prediction 2022
By the end of 2022, the price is expected to be $15.80.
OpenOcean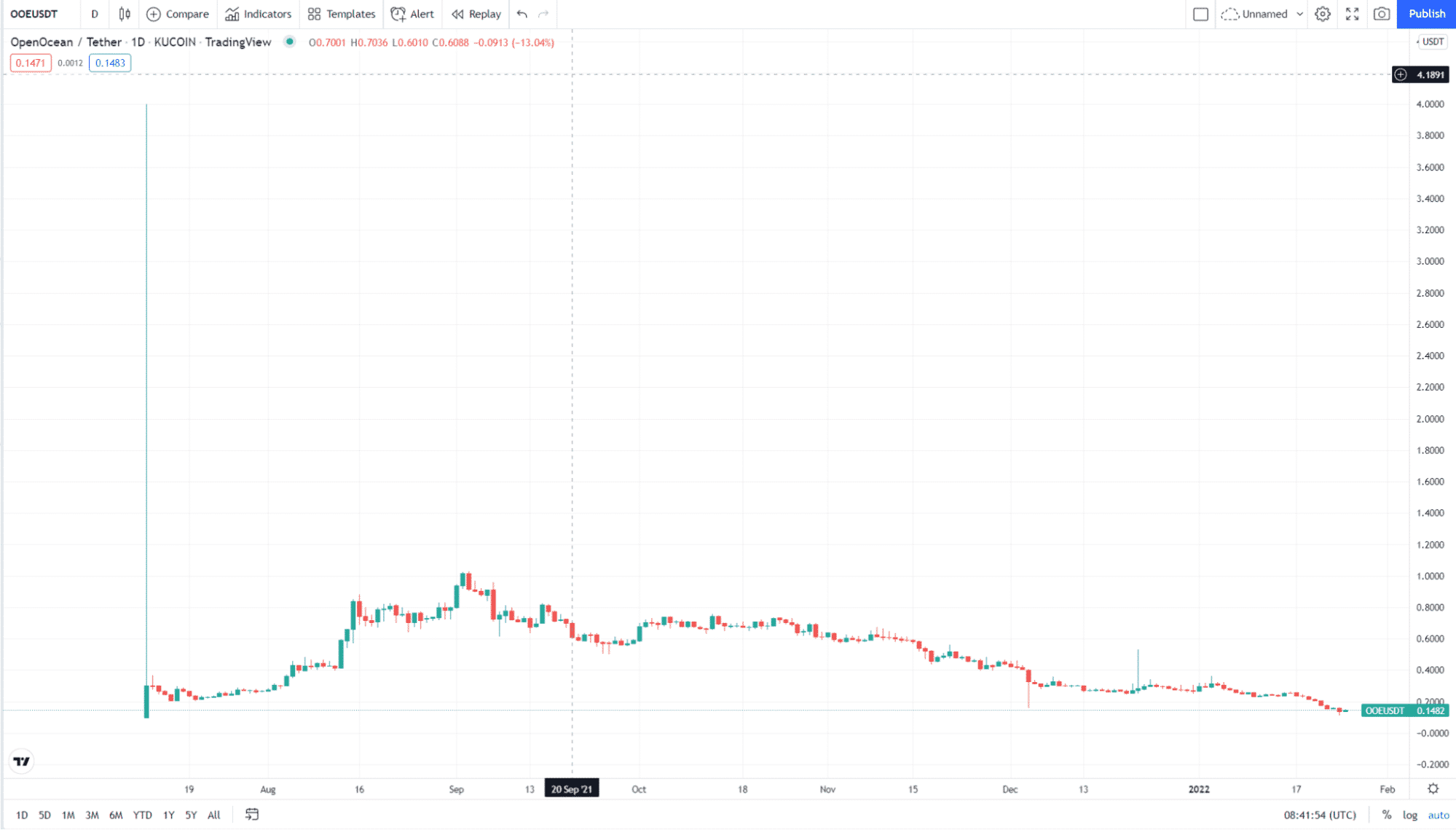 Among the DEX aggregators, OpenOcean makes it onto this list. You can find the best price of your chosen crypto from many decentralized applications on this site, which compiles several decentralized exchanges, even ones on our list like SushiSwap and Uniswap. Customers have been attracted by the fact that they do not charge users for protocol fees or protect their accounts if asset prices spike. The usual tools for traders in the PRO version include candlestick charts, profit and loss settings, limit orders, and more.
Most special aspect
The OpenOcean platform may be the right option for you to look for the best offer on a specific token on a decentralized exchange. However, while it supports both centralized and decentralized exchanges, the aggregation of centralized exchanges might not suit your needs.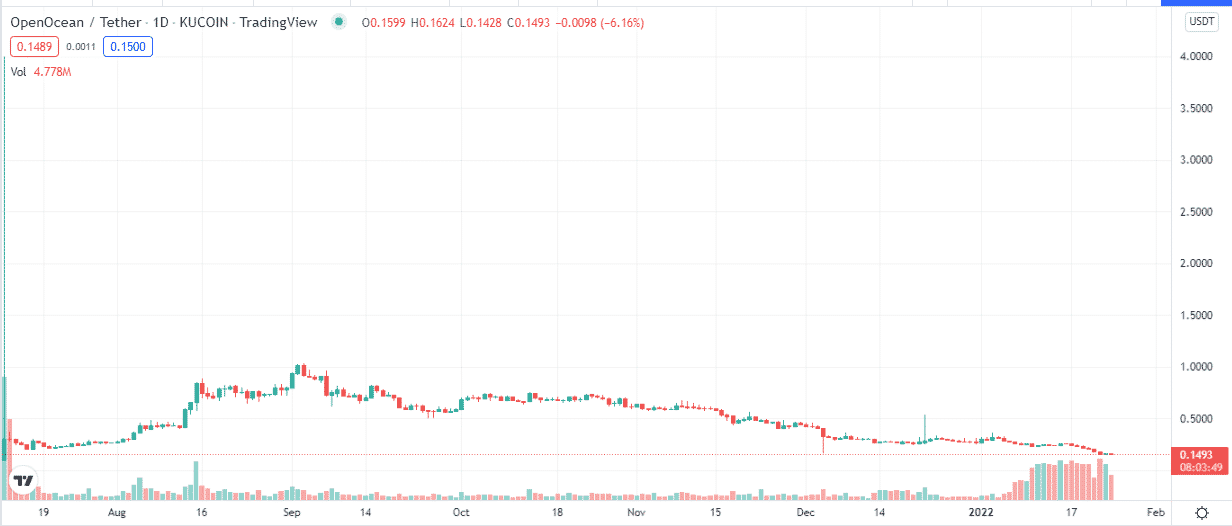 Price-performance
Starting from $0.09, it reached the highs at $4.0 but closed the year around $0.14. It has a strong potential to grow in the future despite being a new entrant in the market.
Price prediction 2022
OpenOcean will be priced at $0.22 minimum and $0.26 maximum in 2022.
Final thoughts
The decentralized exchange space is still relatively new, so these are just a few exchanges to get you going. However, the market is filled with decentralized exchanges you can try out.
Several are open-source, allowing innovative minds to look at them and tinker with them since users trust the peer-to-peer protocols. As so many projects emerge and people place so much faith in decentralization, it may be possible that we live in a world of decentralized finances sooner than we think.