Although mobile technology has taken over almost every industry, including the financial markets, trading on a laptop should still be the primary thing traders do. Laptops strike the perfect balance between desktops and mobile phones; more portable than the former and more significant.
Like any technological device, laptops come in all sorts of sizes, features, and prices, all of which one needs to consider thoroughly based on their preferences, experience, and affordability.
What importance does an excellent laptop have on a trader's ultimate success? Of course, even the most high-tech laptop has no overwhelming significance on a trader's profitability, but it's still beneficial to choose a reliable machine for doing the main job; trading.
This guide will observe supreme options to consider when looking for the best forex trading laptop.
Top-8 best laptop for forex trading
The top eight laptops we'll cover in this guide are:
Acer Aspire 3
Acer Aspire 5
Lenovo Ideapad 520s
Acer Predator Helios 300
Apple MacBook Air
Apple MacBook Pro
Asus Zenbook Pro Duo
HP Envy 17
Before observing these computers, it would help to learn more about what to look for in a forex trading laptop.
How to choose the best laptop for forex trading?
As with any computer, laptops possess several crucial specifications that influence the machine's overall performance, which ultimately matters. Let's observe a few of them below.
Monitor screen size
One of the reasons professional traders tend to exclusively use their laptops rather than phones for executing positions and analyzing charts is the larger screen sizes. A bigger screen means one can view their charts more broadly without any restrictions.
Most traders would agree the ideal screen dimension is 15 inches (measured diagonally) as it's the perfect mix between being portable enough but also not too small either. Moreover, this screen size isn't heavy on the battery.
Another consideration with the monitor is the resolution. Most laptops nowadays use a width of 1024 pixels and a height of 768 pixels. Depending on one's eyesight and preference, they might opt for better resolution.
Processor
The processor or CPU (central processing unit) is the backbone of any computer, the heartbeat to essentially running the operating system. Processors control the productivity and speed of the overall data processing and computing. Much of the price of a laptop is determined by how powerful the processor is.
Along with compatible RAM, an advanced processor allows running multiple intensive applications with minimal lag or delay. CPUs have gotten much more advanced, switching from single units to dual-core, quad-core, hexa-core, and even octa-core.
Without getting into the technical details, a dual-core is sufficient for running most trading platforms. Intel and AMD are the most prominent brands building CPUs with a broad range of devices catering to all budgets.
RAM
RAM, which is shorthand for Random Access Memory, is the chip device in a laptop dealing with temporary storage and instant data reading. Essentially, RAM is responsible for the efficiency of performing several functions on a computer, like opening different programs, transferring files, and so on.
In a nutshell, it is one of the factors determining how fast one can do things on their laptop. As traders rely on flawless execution with no delays, the RAM is one of the main devices influencing the speed of performing this function. Coupled with a strong internet connection and sufficient RAM, one can rely on the fastest execution possible through their platform.
It's worth noting the RAM and processor go hand in hand when it comes to speed, with the advancement of the latter being more pertinent. Most trading platforms require a minimum of 2GB RAM, though having at least 4GB is better.
Battery life
As laptops provide a convenience advantage, they must have the longest battery life possible. Needless to say, it depends on how often one travels or trades outside of a place where they don't have easy charging access.
We should also consider the battery life will mostly be influenced by other applications you perform on the machine, screen brightness level, etc. However, it makes sense to view the best specs to your budget without compromising battery life, especially if you like to trade from different locations or travel frequently.
Graphics card
Although the graphics card isn't as pertinent to traders compared to gamers and video editors, it is still critical nonetheless. The graphics card or GPU (graphics processing unit) is responsible for producing all the visuals on a laptop.
A decent card means the graphics will be more precise and smoother, which is naturally advantageous for charting analysis. In this case, ensuring a working monitor is just as important because a poorly functioning screen will not produce the best images.
Virtually all charting packages don't have a specific GPU requirement. The key thing is ensuring the card and monitor work properly.
What are the eight best laptops for forex trading?
Below is a review of eight excellent trading laptops based on specs and brand. As we recognize how traders' affordability will vary widely, all the options on this list cover from the most affordable to the pricier computers.
Acer Aspire 3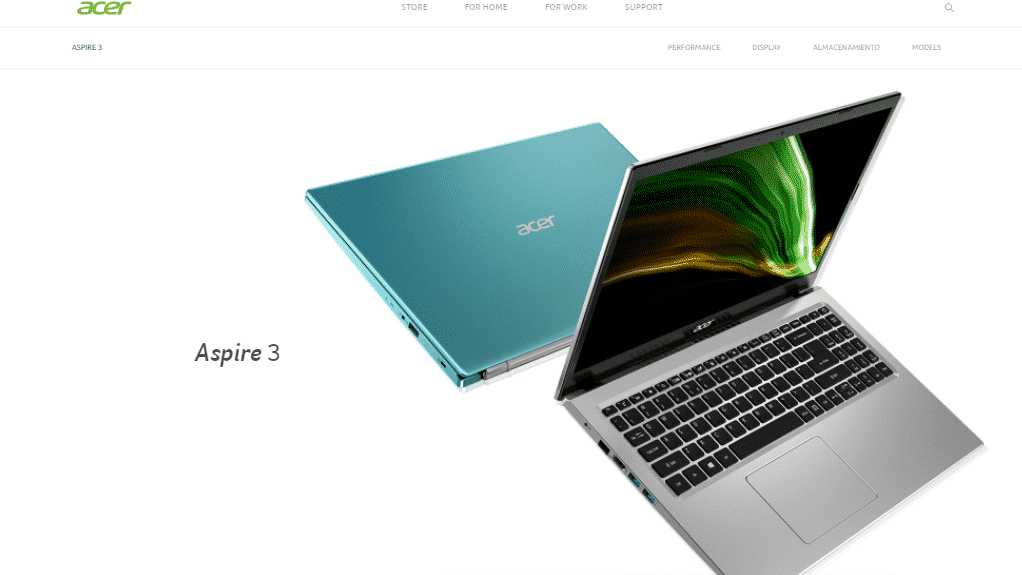 The Acer Aspire 3 series may consist of so-called budget laptops, but they are packed with some of the powerful high-end features you'd expect on more expensive machines. For starters, they come with at least a 5th-generation Intel Core i3 processor.
The full HD 15.6-inch screen is more than sufficient for the most crystal clear charting aesthetics. The computers weigh close to 2kg, but they aren't unwieldy and highly portable considering their state-of-the-art specs.
Acer is one of the leading brands for laptops designed for various purposes, making the Aspire 3 models an excellent choice at a reasonable price for the modern trader. There are several models of the Aspire 3 with different configurations here and there.
Basic features:
5th generation Intel Core i3 dual-core processor (or better)
4GB RAM (or better)
Full HD 15.6-inch screen with 1366X768 pixels
Intel HD Graphics 620 (or better)
Up to 7 hours battery life
Acer Aspire 5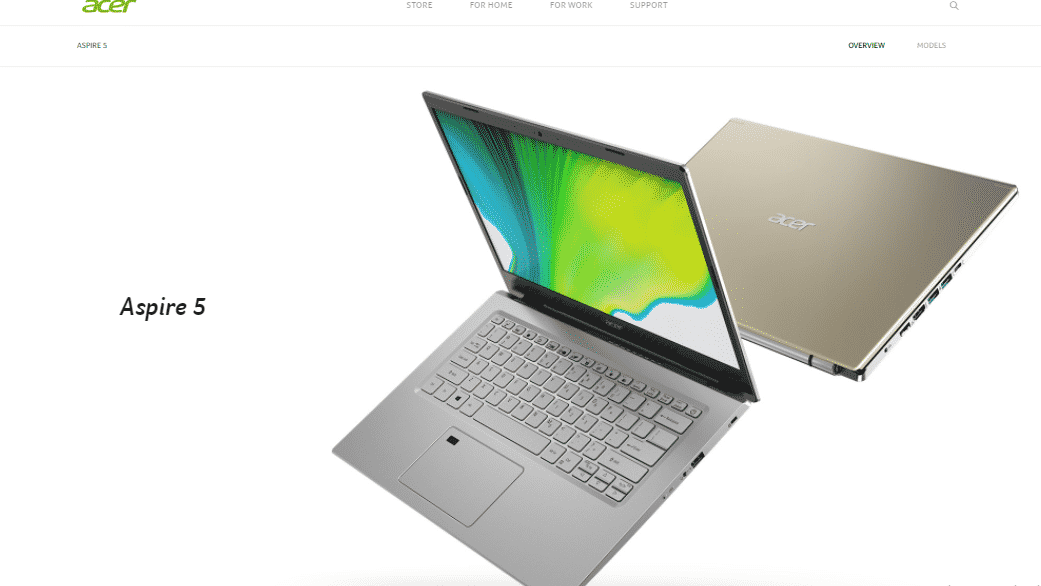 For traders also looking to release their inner gaming spirit when not analyzing charts, the Acer Predator Helios 300 may be the perfect laptop for doing so. Released in 2018, this computer is technically a gaming PC, and its ultra-advanced features attest to this.
However, most Aspire 5 laptops have marginally smaller screens, as low as 14 inches, slightly better graphics, and a more powerful processor. Some models also weigh a bit less. Overall, you may prefer the Aspire 5 over the Aspire 3 because of the slightly better features.
Basic features:
7th generation Intel Core i5 quad-core processor
4GB RAM (or better)
Full HD LCD 14-inch screen with 1920X1080 pixels
Intel Iris Xe graphics card (or better)
Up to 8 hours battery life
Lenovo Ideapad 520s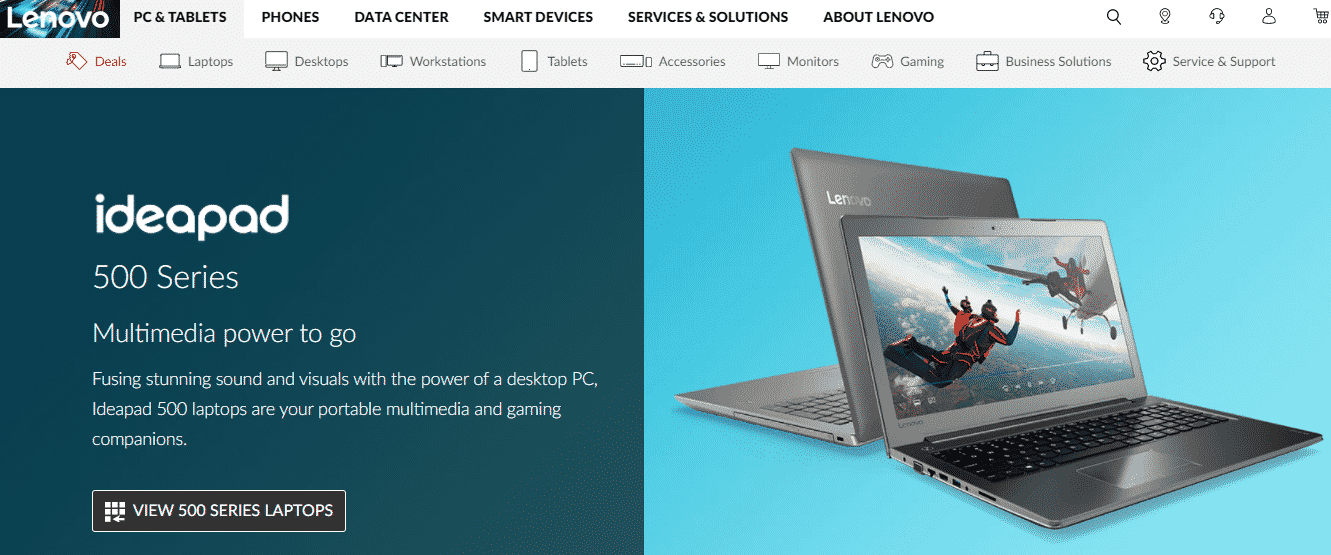 The Lenovo Ideapad 520s is a considerable choice for traders looking for a compact, high-tech feature-packed laptop but at a fraction of an Apple machine. Lenovo describes this invention as a 'sleek, stylish powerhouse.'
You can view the charts on an LCD 14-inch screen that fits well with the overall weight of the computer, which is only about 1.5 kg. This measurement is much lighter than the standard forex trading laptop.
There are several versions in the Ideapad 520s series with slightly better features depending on the trader's preferences and budget. Nonetheless, the Ideapad 520s is another budget laptop packed with all the necessary advanced specs that won't need you to break the bank.
Basic features:
7th generation Intel Core i5 dual-core processor (or better)
8GB RAM (or better)
LCD 14-inch screen with 1920X1080 pixels
NVIDIA GeForce 940MX graphics card
Up to 7 hours battery life
Acer Predator Helios 300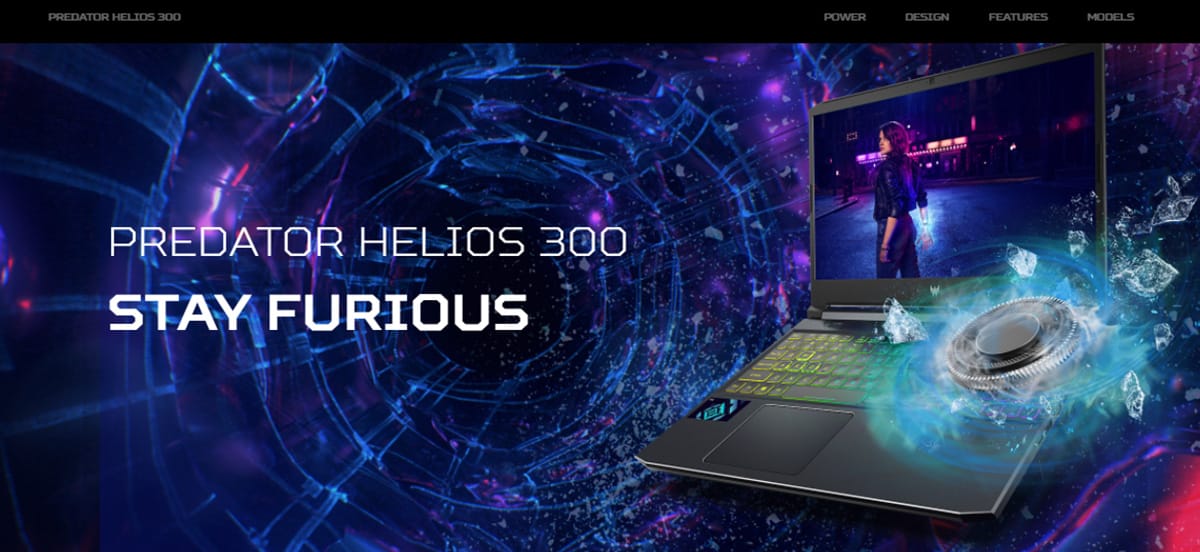 For traders looking also to release their inner gaming spirit when not analyzing charts, the Acer Predator Helios 300 may just be the perfect laptop for doing so. Released in 2018, this computer is technically a gaming PC, and its ultra-advanced features attest to this.
The machine has an Intel Core i7 processor with eight cores, one of the highest generations for processing speeds in the computer industry. The 32GB of RAM makes browsing and other complex applications a breeze.
As a gaming laptop, it's no surprise that it also boasts some incredible graphics far beyond what you would see from an ordinary computer. Overall, it's clear the Predator Helios 300 is best for traders who can afford its relatively hefty price and who also happen to be serious video game hobbyists.
Basic features:
11th generation Intel Core i7 octa-core processor
32GB RAM
Full HD touch 15.6-17.3 inch screen with 1920X1080 pixels
NVIDIA GeForce RTX 30 Series graphics card
Up to 7 hours battery life
Apple MacBook Air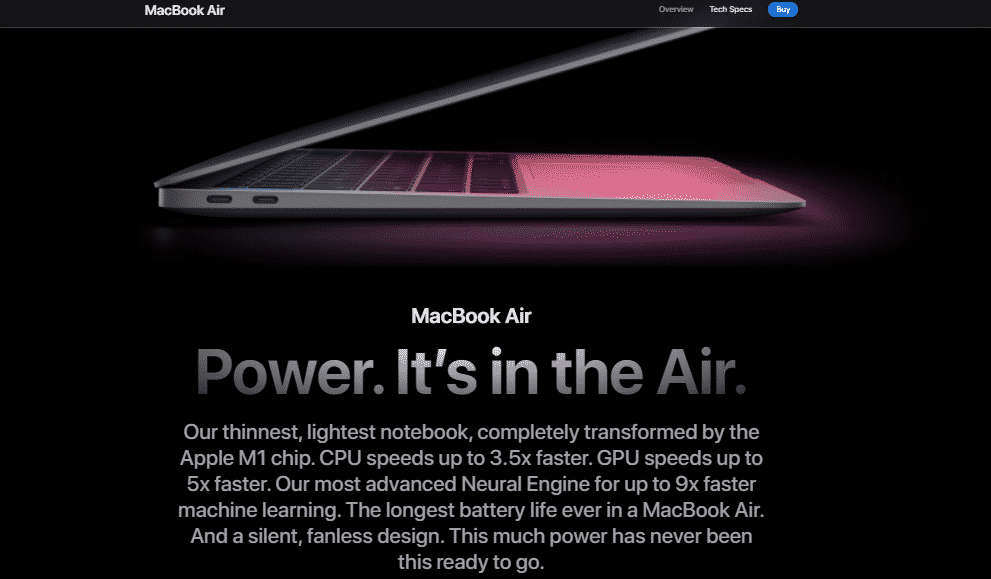 When it comes to aesthetics, Apple MacBooks are among the most beautiful laptops on the market. The MacBook Air is one of the brand's thinnest and most lightweight notebooks, making it perfectly portable for traders on the go.
Despite a slightly smaller screen than most computers, it still packs impressive graphics for the best-LED resolutions. This quality also makes it highly competent for other visual editing functions. Apple claims the laptop has up to 18 hours of battery life, another crucial benefit for the traveling analyst.
While MacBooks keep getting smaller throughout the years, Apple has never compromised on performance as the MacBook Air has one of the latest 8-core processors with a fanless design. Assuming a trader can afford this laptop, the Macbook Air is an excellent choice for those who prefer a notebook with a bit of style and the lowest portability possible.
Basic features:
Apple M1/Intel Core i5/i7 octa-core processor
Up to 16GB RAM
Full HD LED 13.3-inch screen with 2560X1600 pixels
Intel HD 620 graphics card
Up to 17 hours battery life
Apple MacBook Pro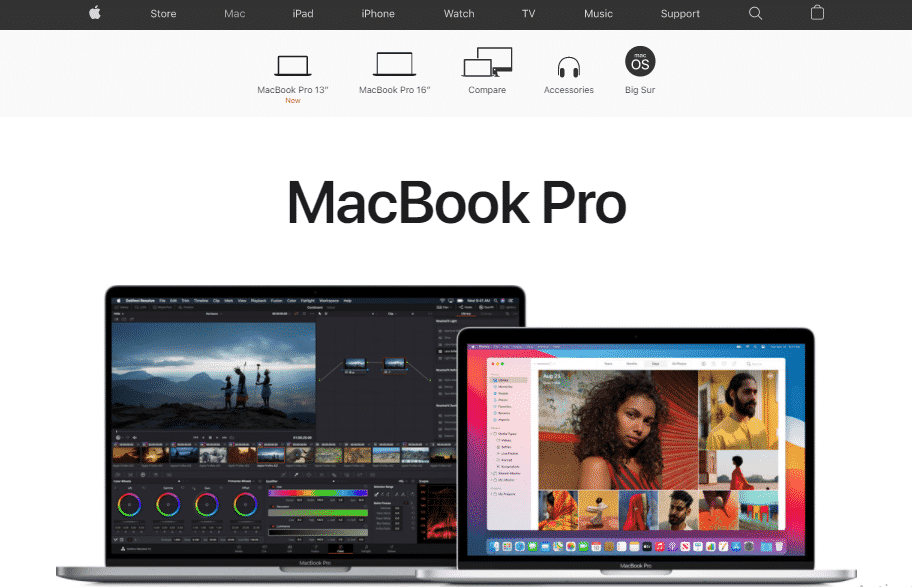 Looking at the specifications of the MacBook Air and MacBook Pro, very few differences exist. The main distinction is the screen size. MacBook Pro has a 16-inch screen, resulting in better resolution than the Air.
Apple does also provide the former at the same size as the latter. Like the MacBook Air, the MacBook Pro does come in a few ranges varying in specs and price. However, the entry-level MacBook Pro boasts more advanced attributes than the Air.
Monied traders would probably choose the Pro because of the larger screen size and for a few better traits.
Basic features:
Apple M1 or Intel Core i5/i7 octa-core processor
Up to 64GB RAM
Full HD LED 16-inch screen with 3072X1920 pixels
AMD Radeon Pro 5500 M graphics card
Up to 20 hours battery life
Asus Zenbook Pro Duo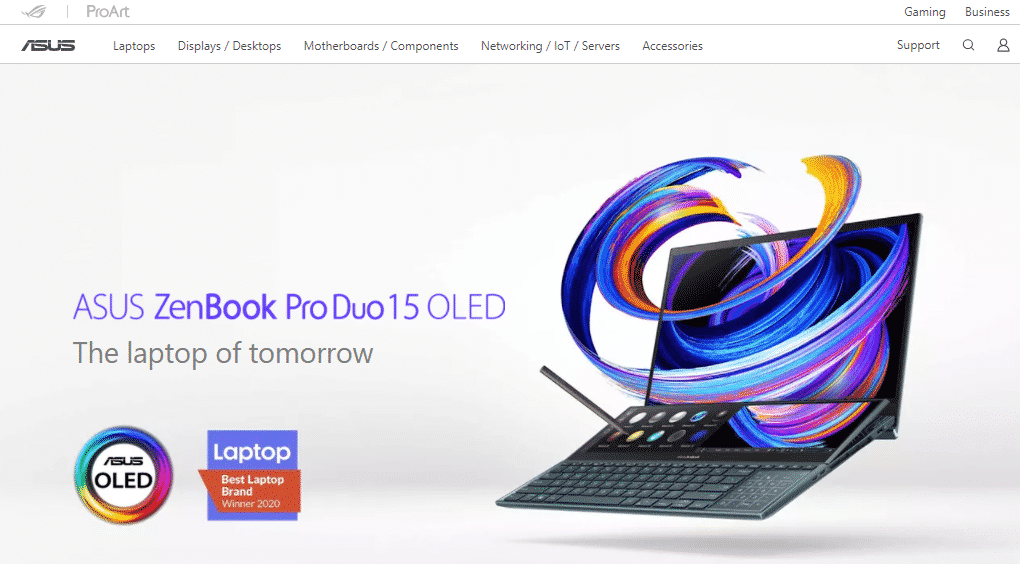 The Asus Zenbook Pro is part of Asus' Zenbook range of distinctive notebooks that could be mistaken for a MacBook.
This laptop's performance specs are well in line with many of the other brands, boasting one of the most advanced processors, at least 16GB of RAM, a 15.6-inch LCD screen, and above-average battery life.
Computer experts consider this and other Zenbooks' from Asus the 'poor man's MacBook' because they are similarly slim, have comparably fantastic screen resolution, and low weight (around 1.5kg)
The Asus Zenbook Pro Duo is a machine worth considering, particularly for those prioritizing portability with top specs and searching more for a notebook than a laptop.
Basic features:
7th generation Intel Core i5 quad-core processor (or better)
16GB RAM (or better)
Full HD OLED NanoEdge 15.6-inch screen with 3840X2160 pixels
Nvidia GeForce RTX 2060
Up to 7 hours battery life
HP Envy 17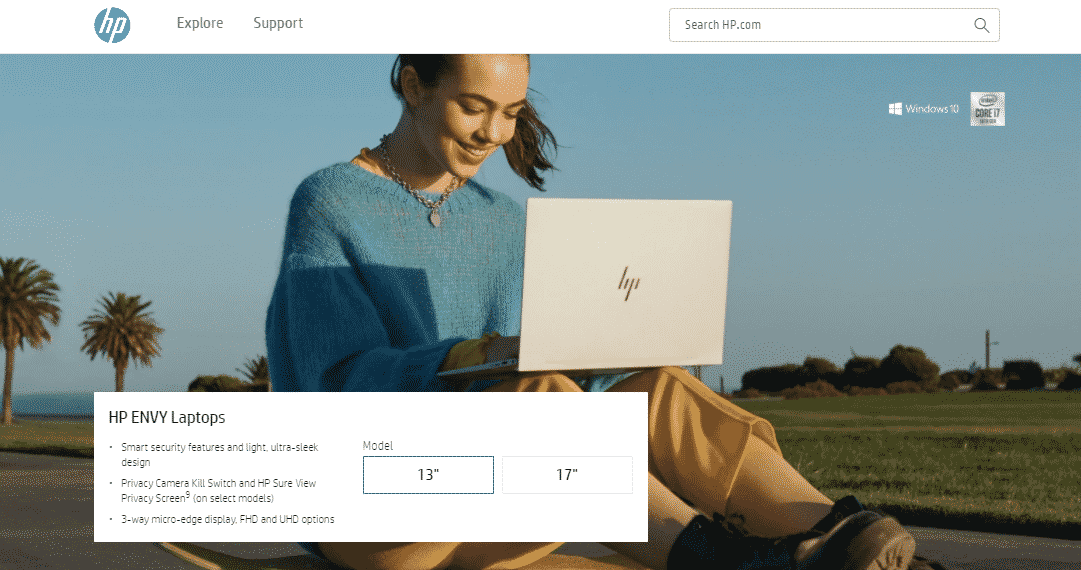 HP is a mainstay in the consumer electronics industry. The Envy series, first released in 2009, is one of their high-end laptops, which have got technologically better over the years. So, what separates the Envy 17 from other laptops in this guide?
Traders looking for a bulkier computer with a larger screen might consider this option. Features-wise, it's as advanced as you can get, from a processor, RAM to screen resolution, and battery life.
While the HP Envy 17 laptops weigh the most compared to the other machines on this list (about 2.5 kg), they are still relatively slim. Overall, it's an impeccable choice for trading purposes if you're looking for a bigger screen (though also available in a smaller size) and the best resolution out there.
Basic features:
11th-generation Intel Core i5 quad-core processor (or better)
8GB RAM (or better)
Full HD diagonal 17.3-inch screen with 1920X1080 pixels
NVIDIA GeForce MX250 graphics card
Up to 10 hours battery life
FAQs about the best laptop for forex trading
Why is it important to have the best laptop for forex trading?
Trading is similar to a sport where you need the most optimized tools to enhance your performance. The best laptop for trading forex provides you with a professional and desirable experience when observing financial instruments, charting, executing positions, and running different programs.
Although a laptop has been the main device for performing trades, it has no significance on your technical ability to analyze the markets. In simpler terms, no matter how spec-filled or expensive a laptop can be, it won't automatically provide a trader with an edge in picking better trading opportunities.
What to look for when buying a laptop for forex trading
As already mentioned, here are the main factors to look for:
Monitor screen size: look for the best resolution and a screen size of at least 15 inches
Processor: a dual-core processor (or better) from Intel or AMD is usually sufficient
RAM: at least 4GB
Battery life: at least 6 hours after a full charge
Graphics card: there is no specific minimum requirement unless you also plan to play games
Last but not least is the price tag. Ultimately, it all boils down to what you can realistically afford from brands like Acer, Lenovo, HP, Apple, etc., without making a dent in your pocket.
Is it better to use Windows or Mac for forex trading?
Windows computers have been more ubiquitous than their Apple counterpart for decades. It depends on a few things. Firstly, there are more Windows-compatible trading platforms than Mac-compatible ones, making Windows a preferable choice in this regard.
Although there are options for running a Windows operating system on a Mac, it's a fairly time-consuming process. If cost is not an issue and you can find a compatible charting application, a Mac is superior to performance compared to its biggest competitor.
Should I buy a specific laptop for forex trading?
No, no laptop's been designed specifically for forex trading. Virtually all computers with even the most basic qualities can run many popular charting platforms with little effort.