Blockchain technology is changing many aspects of our lives. Web 3.0 is about to emerge as the cornerstone of something bigger than the tech industry ever imagined.
Web 3.0 is a decentralized version of the virtual world that aims to be the next generation of the internet. This network allows users to collaborate and interact intelligently without concern for central data repositories and data specifics. Web 3.0 aims to create visibility, and users will be able to access millions of resources, content, and agreements.
Decentralized Web 3.0 projects use intelligent contracts and automated internet transactions to reduce costs and increase efficiency. The best Web 3.0 cryptocurrencies listed below can help develop the new tech, and you can purchase it before 2022.
What is Web 3.0?
Generally speaking, Web 3.0 represents the evolution of the internet we know today. Future versions of the WWW will be based on blockchain and powered by machine learning and artificial intelligence.
By encompassing blockchain technology into the definition of Web 3.0, we can say that it will be decentralized. Examples of decentralization of the World Wide Web include:
There will be more platforms available without monopolies.
Information will be more accessible and resistant to censorship.
You can not store data on central servers.
Users will have the ability to build and own a piece of the internet, and tokens will serve as a form of currency.
Cryptocurrencies and NFTs are ready to become the primary medium of exchange and transaction. However, while all of these factors could kickstart a new era of WWW, there are other factors at play. These factors could facilitate a more robust creator economy using cryptocurrencies and NFTs.
Since Web 3.0 will comprehend human language and logic, it will be more innovative than its predecessors. A technology called semantic learning is behind this.
Web 3.0 will handle, analyze, and respond to user data in ways never before, utilizing machine learning. This concept may seem far-fetched.
You may not believe it, but several blockchain projects are already building them with cryptocurrencies that will serve as one of the cornerstones of Web 3.0.
Top Web 3.0 cryptocurrencies to trade and invest in 2022
Below is a list of leading Web 3.0 cryptocurrencies sorted based on market capitalization, popularity, and potential use cases.
Filecoin (FIL)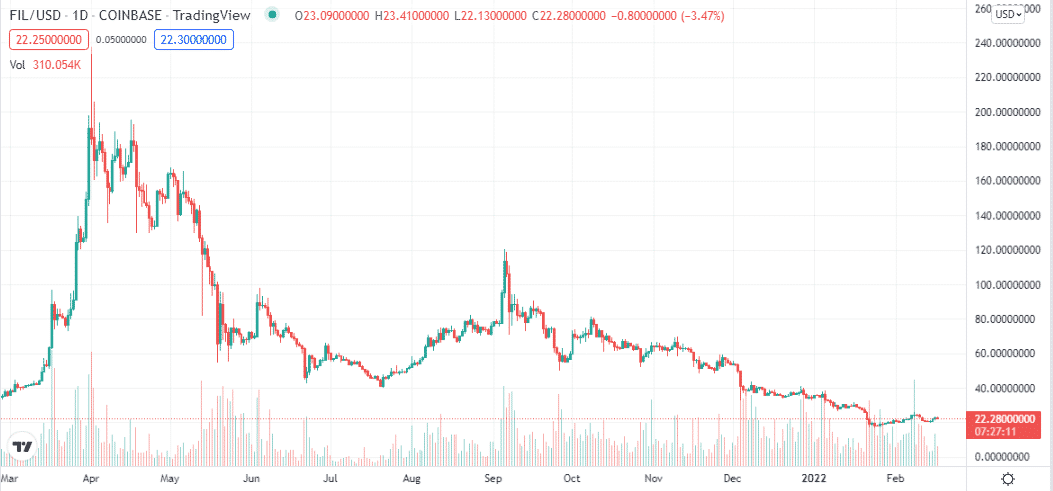 The first one in the Web 3.0 crypto coins list is Filecoin.
What it's about?
Filecoin is a decentralized storage system that was the focus of our interest. The project focused on storing and managing information, a futuristic approach.
Most special aspect
Filecoin believes that storing information somewhere safe is crucial to the future of communication. Since there are no satisfactory solutions globally, the project decided to create its own. When Filecoin first emerged in 2014, it ran as an incentive layer for interplanetary file systems. As a result, decentralized data storage was possible with P2P storage.
Price-performance  
There has been a 50.28 percent change since 2021.
Filecoin price prediction 2022
Filecoin's price is expected to reach $150 to 200. The utility of FIL will increase as the demand for decentralized storage increases.
Ocean Protocol (OCEAN)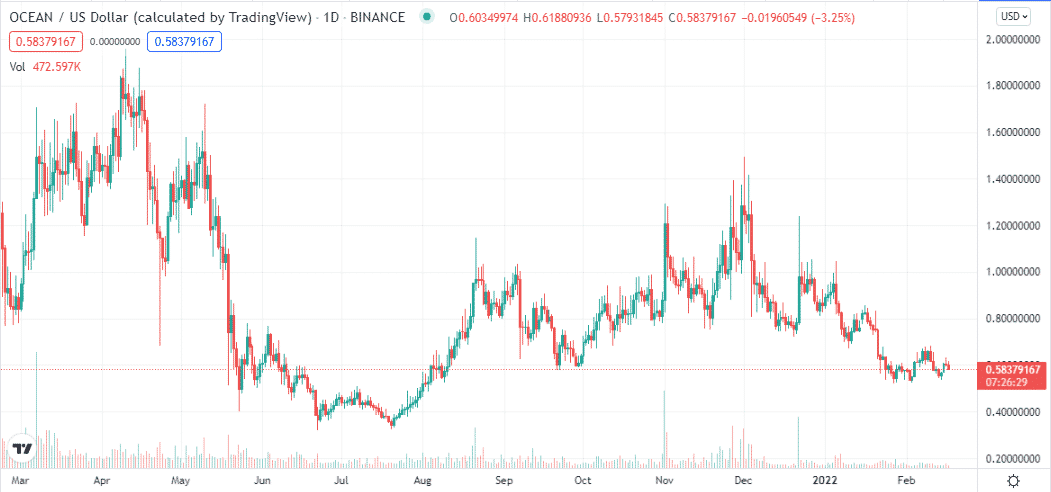 The Ocean Protocol is another option. Based on the blockchain, it matches the needs of businesses and individuals. Ocean aims to permit users to monetize their data while keeping it secure.
Most special aspect
Ocean intends to change that in Web 3.0, making you the sole owner of your personal information. Afterward, you can decide whether to give it to someone and what permissions they should have to access it, etc. But, of course, the service won't be free. Instead, you could sell your information and make money from all those advertisers who use it to target you with ads.
Price-performance 
Ocean Protocol's price has dropped by 3.06% since 2021.
Ocean price prediction 2022
Ocean Protocol price predictions foretell initial months of 2022 will trade at $1.80, minimum price based on price forecasts is $1.5. Ocean Protocol is forecast to sell around $1.65 at its average price over 2022.
Helium (HNT)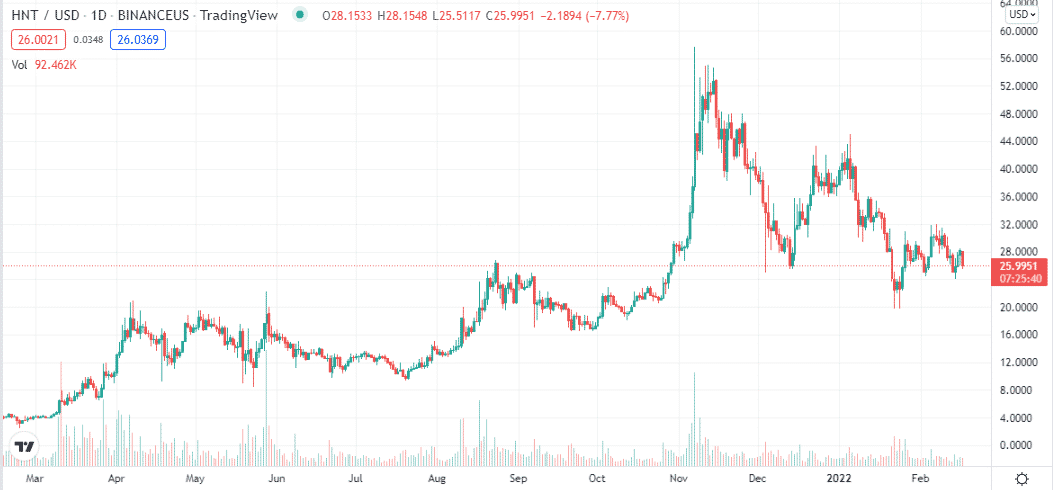 What it's about?
With Helium, IoT devices can access the blockchain by broadcasting data through radio waves to a global network of low-energy hotspots.
Most special aspect
Helium helps to decentralize the Internet of Things by using low-energy wireless networks. In addition, the network validates that the hotspots offer proper wireless coverage via a new proof-of-coverage consensus algorithm.
Price-performance 
Helium prices tumbled by 9.41% in 2021.
Helium price prediction 2022
By the end of 2022, the HNT price is forecast to reach $44.50. The demand for HNT is on the rise amid its unique mining technology through an antenna that is replacing traditional mining.
Flux (FLUX)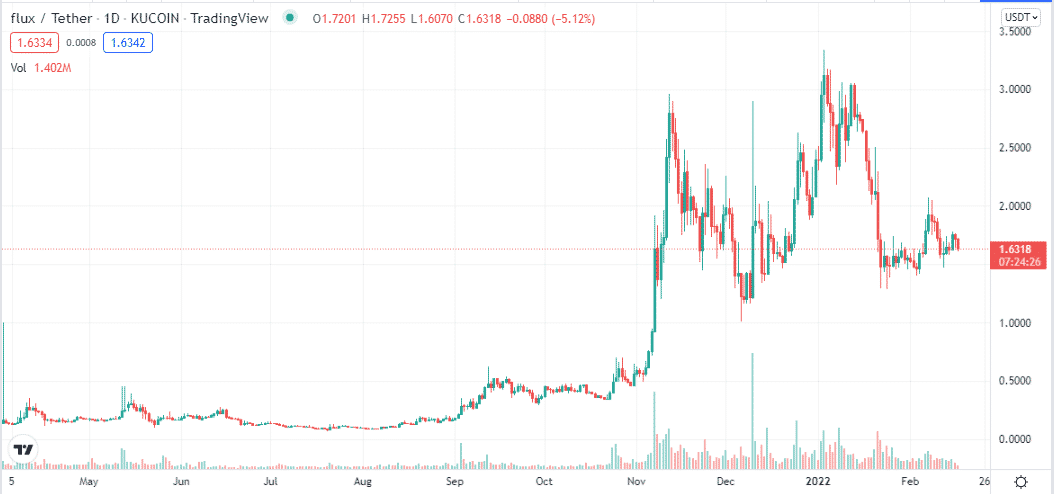 Flux aims to provide the developers with a framework for developing this next generation of the internet.
What it's about?
Utilizing Flux, users can create Web 3.0 applications and decentralized projects that run across various networks.
Most special aspect
The best way to achieve Flux is through FluxOS, a decentralized operating system specifically for Flux users. In addition, Blockchain-as-a-service (BaaS) is also available, which has many similarities to SaaS.
Price-performance 
The historical data suggests that investing in Flux now is profitable. Flux's price increased by 3,478.39% in 2021, and its 3-year performance is 4,448.86%.
Flux price prediction 2022
According to some analytics, Flux will sell at a price of about $1.67992 by the end of 2022. Flux has been in demand as it serves as a blockchain alternative to the SaaS.
Livepeer (LPT)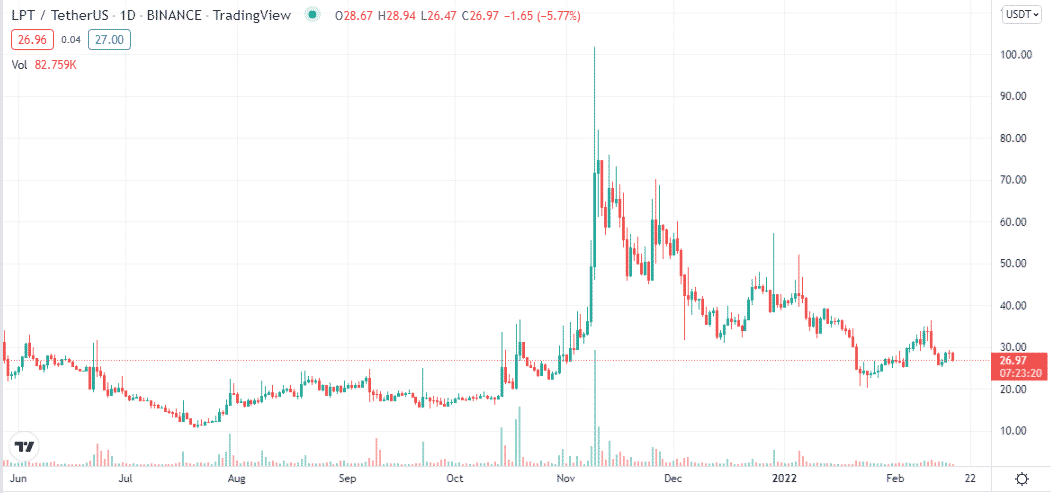 Livepeer provides a decentralized video streaming platform. Look how it is the best Web 3.0 crypto to invest in 2022.
What it's about?
A Web 3.0 video stack layer based on the protocol can provide cost-effective broadcasting and streaming services.
Most special aspect
With Livepeer, the various actors in the streaming ecosystem can participate securely and cost-effectively. The project's objective is to distribute real-time video and encourage network participation.
Price-performance 
Livepeer's best-performing year was 2021, when $1.37 became $39.70 after an increase of 2,806.49%. It has grown 680.35% per year over the last five years on average.
Livepeer price prediction 2022
The LPT price may hit yearly highs around $55.00 by 2022. However, the trend has been under pressure after it retraced from all-time highs of $100.00 and fell back to $25.0 area. Hence, the asset will follow the main crypto trend.
Final thoughts
A significant contribution of Web 3.0 is its elimination of privacy breaches, mismanaged data, and unauthentic and irrelevant information from the previous generation of the web. Users can now participate in a safe and secure environment. Every piece of information added to the internet is protected and secured via decentralization.
In these ways, these cryptos might very well be among the most important for the future of the web itself, which almost ensures that they will have an end and that it will be a very bright and interesting one.