Due to the market's explosive growth, several cryptocurrency enthusiasts are eager to invest in non-fungible tokens in 2022. As a result, some investments in non-fungible tokens have done much better than cryptocurrencies like Bitcoin, Ethereum, and Dogecoin during the past few months.
Many celebrities buy and show off NFTs on their Twitter profiles, increasing the demand for tokenized art. Jimmy Fallon, Jay-Z, and Eminem are among the stars who have bought these. You can find out the best non-fungible tokens to invest in today by reading more about its craze.
What is NFT trading?
The NFTs represent the ownership of unique and personalized items. It allows us to tokenize things or materials like art, collectibles, and even real estate. However, unlike other assets claiming to be digital, NFTs can only have one owner at a single time. Hence, no one can copy or paste any NFT into existence. Also, the Ethereum blockchain protects the ownership record.
NFT is an acronym for non-fungible tokens. If we consider it in economic terms, non-fungible tokens are furniture, music files, and computers that are not interchangeable with any other item. It is because every token has its unique features.
Furthermore, you can exchange it because their value defines them. For example, Ethereum and dollars are fungible because these cryptos are interchangeable. Therefore, you can convert 1 USD to 1 ETH and vice versa.
So, one can say that these NFTs are cryptographic assets working under a blockchain with specific identification codes and unique metadata. The main difference between cryptos and NFTs is that you can not use these tokens as a medium for commercial transactions. You can not exchange or interchange these tokens as you do with cryptocurrencies. Overall, its system is entirely under Ethereum so, it is considered decentralized and secure.
The term decentralize means that each person has the opportunity to verify any item that they own. It's all done without allowing or trusting a third party to impose their own rules at will. Having an NFT means it can be ported to various products.
ETH's unique qualities make getting your content fair and digitally owning special items possible. You can do it by spending an amount of money. It takes a great deal of energy to preserve the qualities of blockchain projects. The future of these tokens is very bright as many people are now investing in them.
Best NFT projects for trading and earning
These are some of NFT's best projects.
CryptoPunks (Larva Labs)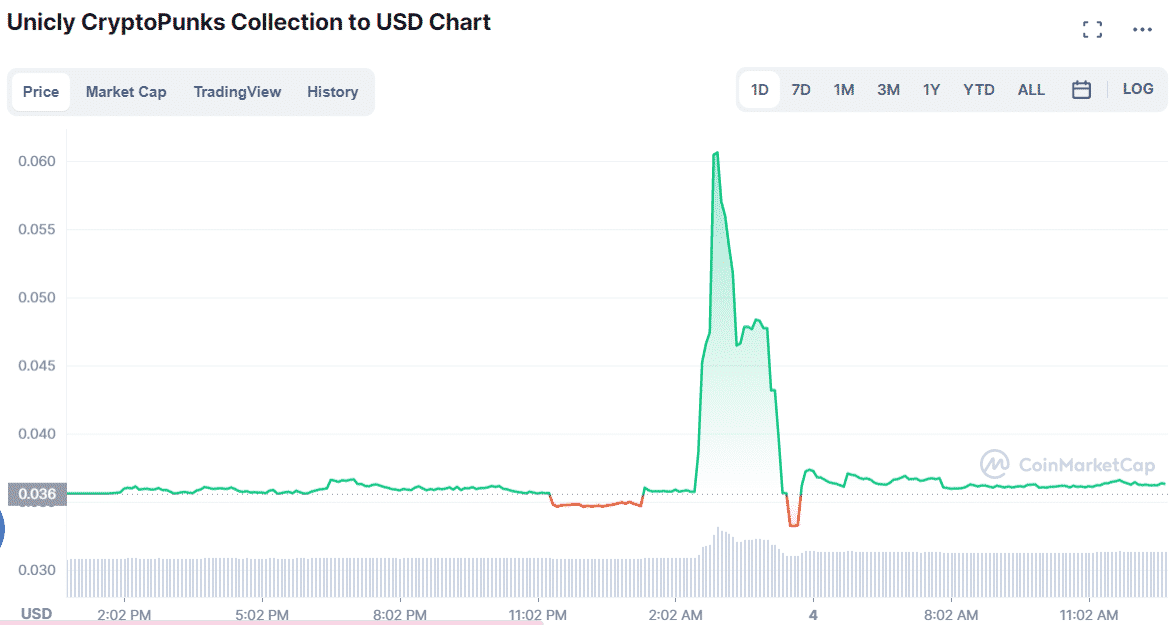 Blockchain-based CryptoPunks was created in 2017 as the first nonfungible token program on Ethereum.
Most special aspect
All punks are algorithmically generated, and a maximum of 10,000 collectibles are available.
Price-performance 
CryptoPunks sales peaked in August 2021, even though NFT art collectibles were already four years old.
Price prediction 
In 2022, Unicly CryptoPunks Collection is estimated to reach a minimum value of $0.053.
Axie Infinity (AXS)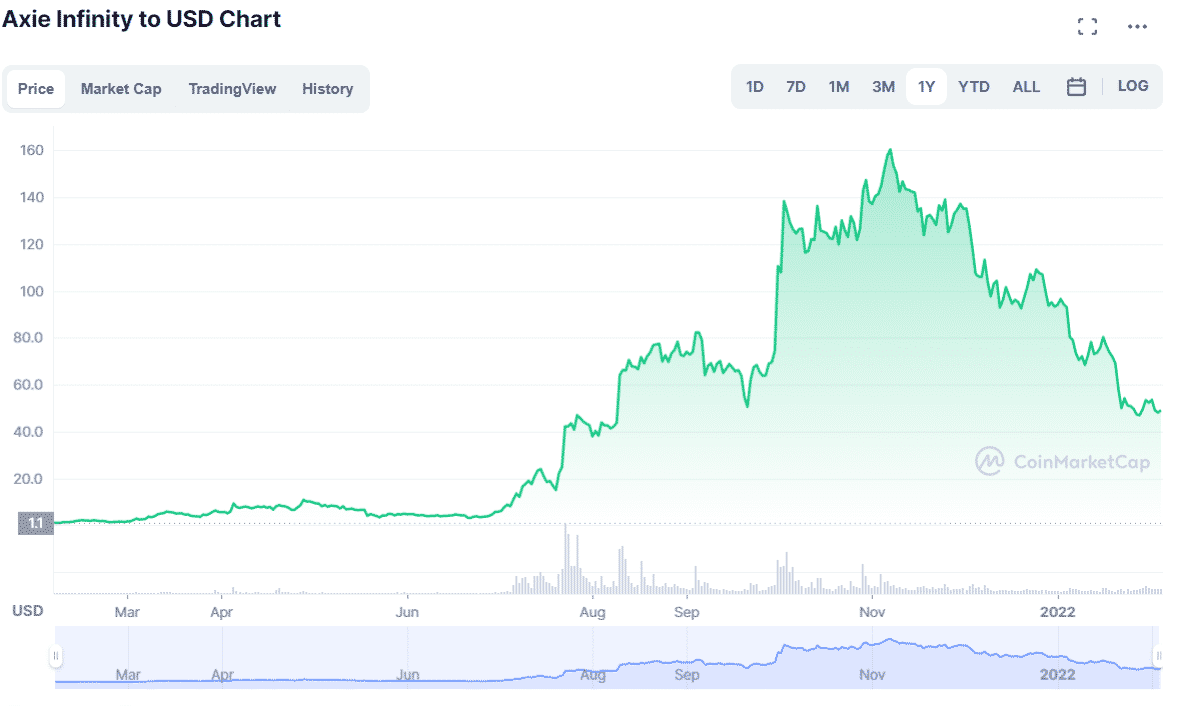 As in the popular blockchain game Axie Infinity, axes are the creatures players control. The platform will naturally raise the price of Axies as it attracts more users.
Most special aspect 
As the game uses three Axies, you will need more to play. The cost of an Axie varies depending on its attributes, but you can currently buy one for around $200.
Price-performance 
Since July, its token has seen 2100% growth for the blockchain game Axie Infinity. As a result, the developer will receive $1 billion by the end of the year.
Price prediction 
At the end of 2022, the price of AXS is expected to reach a maximum of $85.70.
Metaverse NFT Index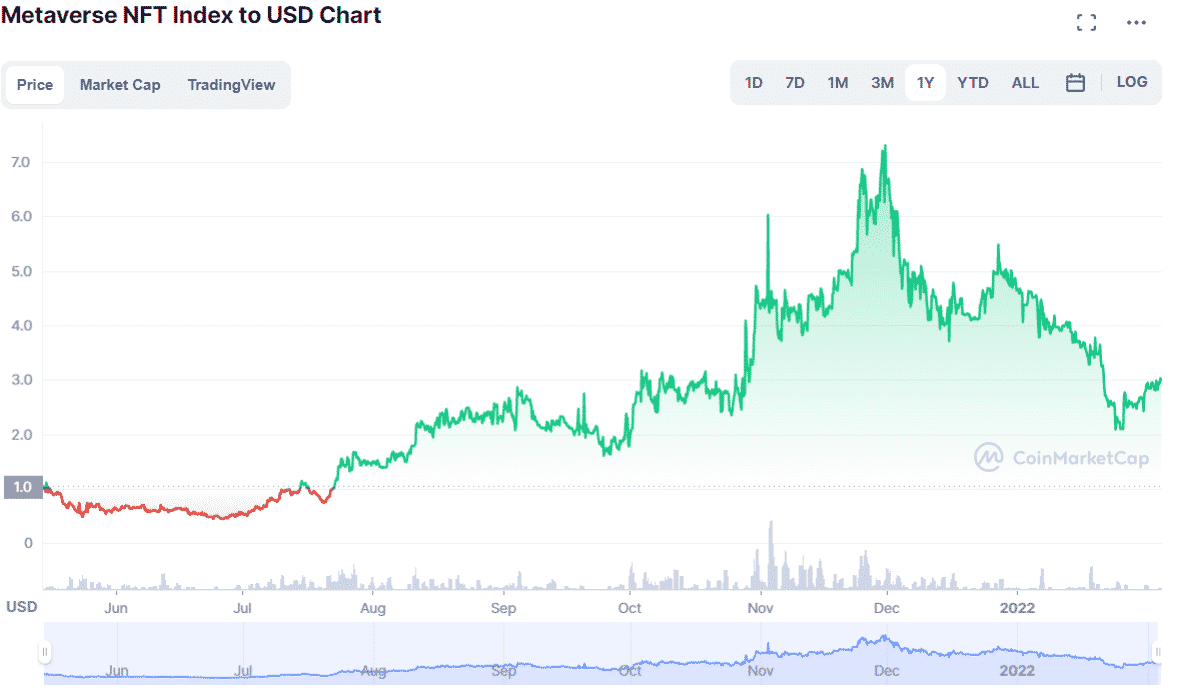 In such NFTs, you can buy, sell or hold the virtual lands. You can also monetize your assets by creating fun stuff like museums, amusement parks, etc.
Most special aspect 
You can trade virtual lands and invest in NFTs with huge profitability potential. Metaverse is the leading ecosystem that allows you to buy or sell virtual lands.
Price-performance 
The asset saw an all-time high in 2021, around $7.00. Although the prices declined, the asset showed strength at the beginning of 2022.
Price prediction 
At the end of December 2022, the price forecast for Metaverse is $5.40.
Meebits (Larva Labs)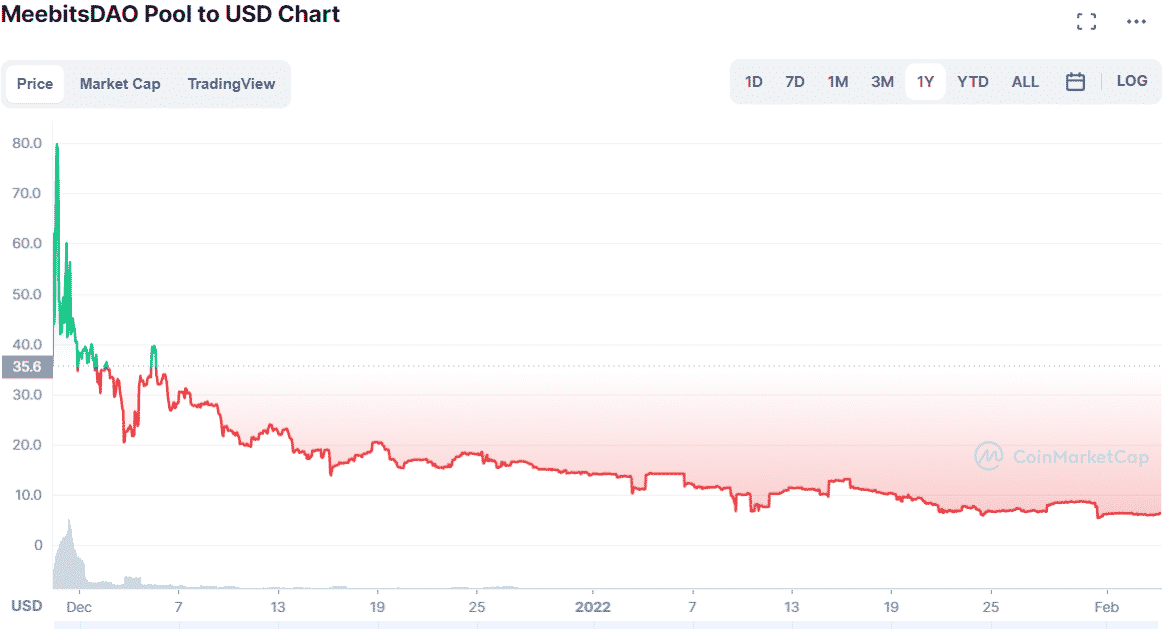 The company behind Meebits is Larva Labs, which is also behind CryptoPunks. When Meebits was released, the price per unit was approximately 2.4 ETH.
Most special aspect 
Depending on the rarity of the Meebit, prices today range from around 3 ETH to hundreds of ETH. As 3D characters, Meebits can be used in open-world blockchain applications intended for use in the Metaverse.
Price-performance 
The price floor of Meebits has increased by 21.41% over the past year.
Price prediction
By the end of 2022, its price is expected to rise to $14.71.
Illuvium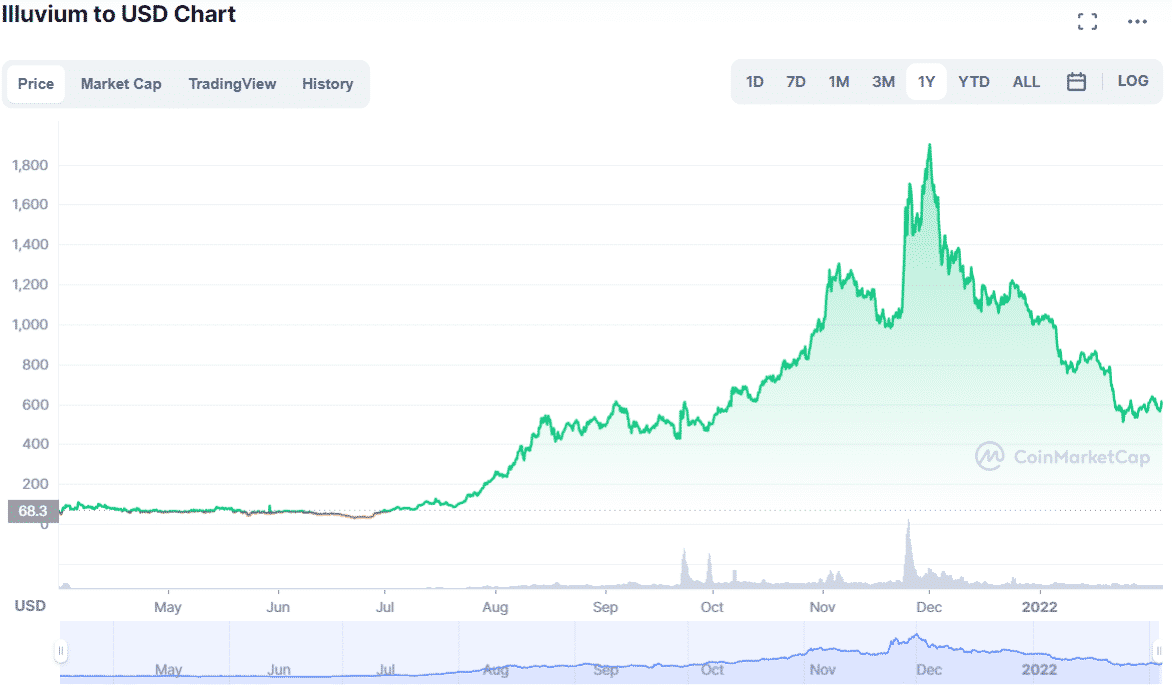 It's the first play-to-earn blockchain game available on the market. Later this year, a blockchain-based RPG called Illude will be released.
Around the world, players catch and defeat illuvial creatures. As you play the game, you'll have the chance to collect them and use them in battle with other players.
Most special aspect 
There are different classes, affinities, strengths, and weaknesses for each illuvial collected by the players. The Illuvials' power grows as they win more and more battles.
Price-performance 
In the past year, the price of Illuvium has risen by 0.38%.
Price prediction 
By 2022, Illuvium's price may keep ranging between $450.0 and $800.0. Although some forecasts preempt a price surge above the $900 mark, the skeptic views might entice sellers to aim below $400. In that case, the predicted price range is $200 to 400.
Final thoughts
NFTs have emerged as a new way to flaunt one's wealth, as humans are naturally attracted to flaunt their wealth. In addition, a nonfungible token makes it easy to prove the authenticity of rare and expensive items, including images that cost thousands of dollars.
In the long run, noteworthy projects are likely to survive, but there's a lot of hype surrounding NFTs right now. When investing in NFTs, keep in mind that you should do your research and never invest more than you can afford to lose.