Like any other type of trading, you can adopt several different strategies and methods to make the most of your investment. Arbitrage trading may be unfamiliar to some, but it is a reasonably old trading strategy.
Nowadays, every other person is interested in cryptocurrency. Of course, it is a high-risk game, but it also comes with high rewards. One of the ways we can reduce risk is by using crypto arbitrage bots and platforms. We will now discuss this further before moving on to which platform is the way to go.
What is cryptocurrency arbitrage?
Arbitrage means you buy an asset from one place and then instantaneously sell it at another location at a much higher price, bringing you profit. It is a less complicated strategy than others, requiring minimal technical analysis. Crypto arbitrage bots automatically make decisions for you.
Cryptocurrency arbitrage enables you to make a profit efficiently because you can track differences in rates manually and choose the course that yields the most profit for you. Pick a software you feel is best for you and your trading goals, and watch profits pouring in.
Arbitrage trading crypto bot: how to build one?
There are specific steps to follow when building a crypto arbitrage bot. Some of these are:
Choose the language for programming your bot
Select all possible exchanges you want your bot to have
Create accounts based on these exchanges
Choose which cryptocurrency bot you wish to use
Define and determine the architecture and algorithm of this bot
Code, test and deployment the bot
How to choose the best crypto arbitrage trading platform?
With numerous crypto arbitrage bots, picking the best one for you can be overwhelming. To decide which one you should use, keep in mind a few pointers.
Firstly, pay attention to how easy a platform is to use. It should not be over complicated and should be as simple as possible.
Security and safety of your funds is the main concern in all-things-crypto. Therefore, you should ensure that your choice of bot or platform has promising security with unique API keys for every exchange you make.
Check if your chosen bot or platform allows you to hold multiple exchanges. Also, the bot or platform should have a good stable connection speed to show you prices in real-time.
Lastly, choose an affordable bot. Expensive does not always mean it's good.
Look at other factors, and pick the bot whose price corresponds to the user experience.
Why is it profitable to use Bitsgap?
Bitsgap has the advantage of analyzing more than ten thousand crypto pairs. As a result, it is one of the most well-known arbitrage trading platforms. There is no need to download BitsGap as it can be used without it.
You can test the settings before you make a final investment. This also helps in providing you with maximum profit.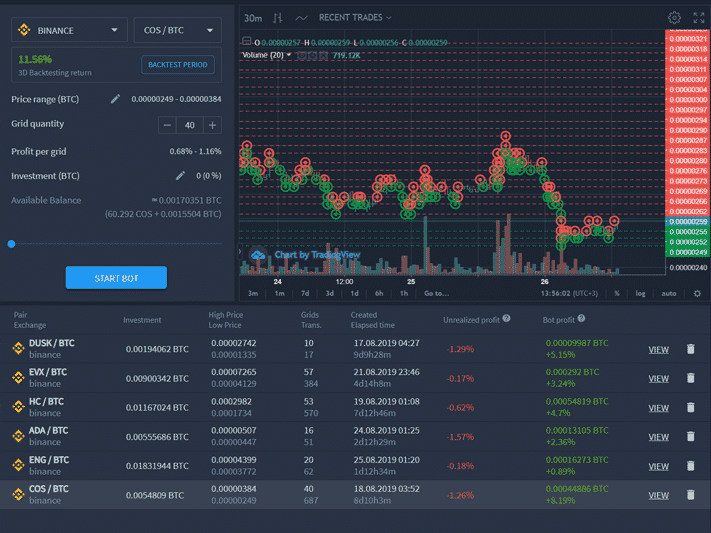 Security is also maintained by keeping your funds on the exchange balance.
Is it free to use? 
BitsGap is not free to use, but it is affordable. You only need to pay $29 a month. However, the first seven days are free of cost.
How to avoid the mistake?
You can view your trading through a chart to get a bigger picture of every move you have made. It has API keys to ensure safety. It is a cross-exchange platform and has everything you may require, all under one interface.
Why is it profitable to use Pionex?
Pionex is great for beginners and advanced traders. It lets users make passive income, that too, with low risk. It has 16 bots built into its system for efficient performance. In addition, you get paid every eight hours, signifying how high your yield is.
Is it free to use?
Yes, Pionex is free to use. It has free built-in crypto and Bitcoin bots.
How to avoid the mistake?
Pionex lets you buy at a reasonable price and sell it at a high price. In addition, you can withdraw from your account and trade with US dollars. They also have grid trading bots for those who prefer that over arbitrage bots.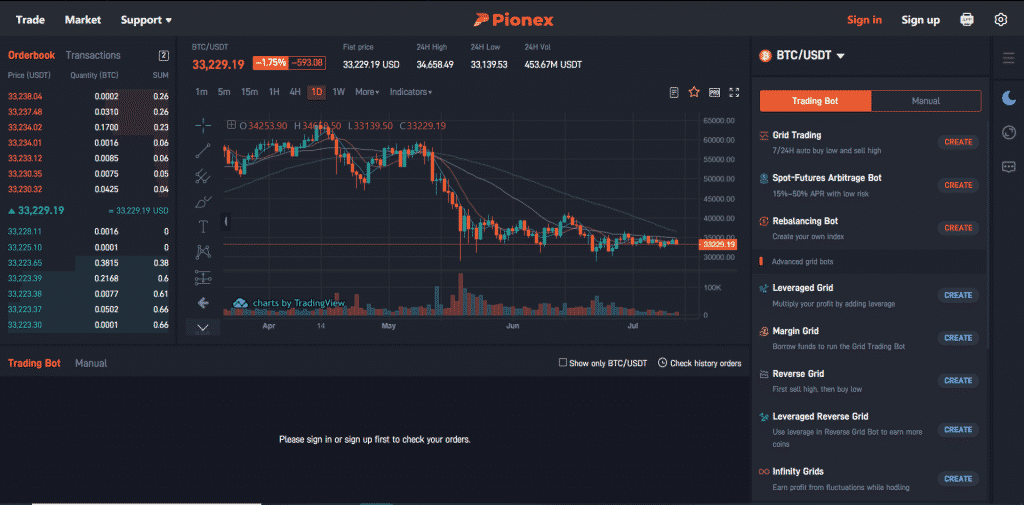 Why is it profitable to use Coinrule?
This is best for advanced trading indicators. Coinrule has real-time customer service with military-grade encryption. It is user-friendly, with a simple interface.
Is it free to use?
Coinrule is free of cost and allows users to make trading rules based on past data and performance.
How to avoid the mistake? 
Coinrule has over 150 trading strategy templates, so you can use whichever suits you. Moreover, you can use it 24/7.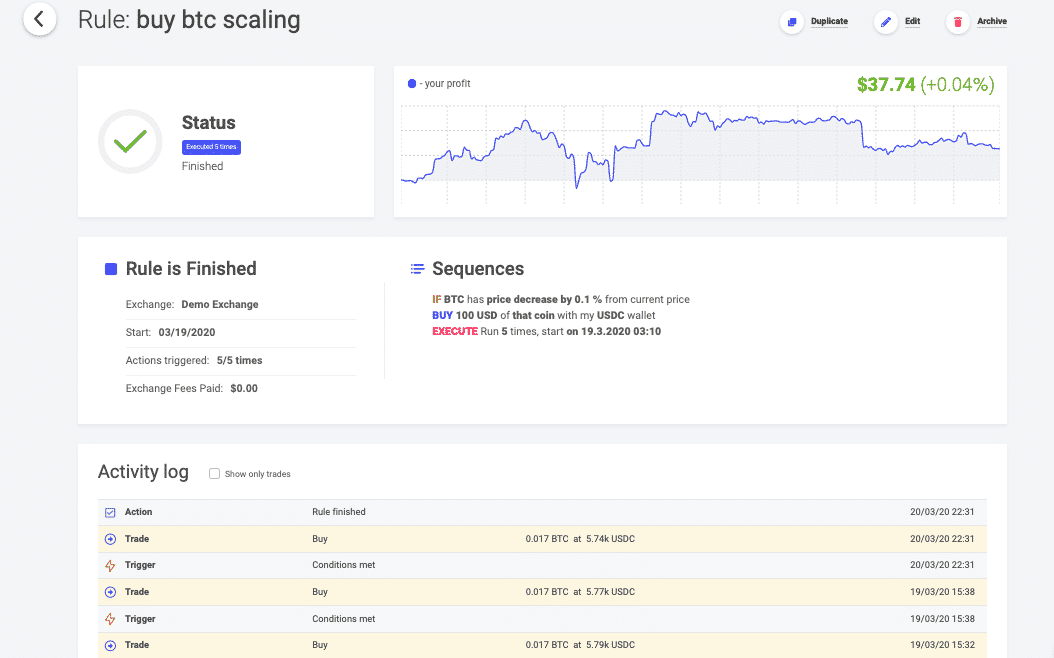 Why is it profitable to use Cryptohopper?
Cryptohopper is one of the most effective and user-friendly bots in the arbitrage industry. It allows you to profit between multiple pairs despite being on the same exchange. It follows complex trading strategies (such as having 90+ candle patterns) and various pairs and exchanges.
Is it free to use?
Cryptohopper does not have any trading fee, but you must pay a fixed amount every month. Therefore, it is more expensive than the other platforms, but you get what you pay for.
How to avoid the mistake?
If you are willing to spend a little extra for something that will be worth the mile, Cryptohopper is right for you.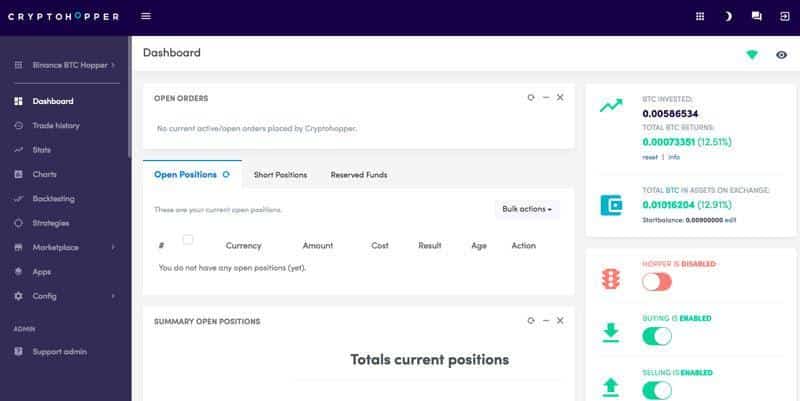 Why is it profitable to Use Haasbot?
This offers single and multipair bots and lets you imitate the settings of other crypto bots. It utilizes various strategies to ensure you get the most profit.
Is it free to use?
It is free for the first three days. After this, the price is $14.50.
How to avoid the mistake?
It also supports Paper Trading, and you do not always need a computer to access your trades. Haasbot has various bot plans that you can choose depending on your preference.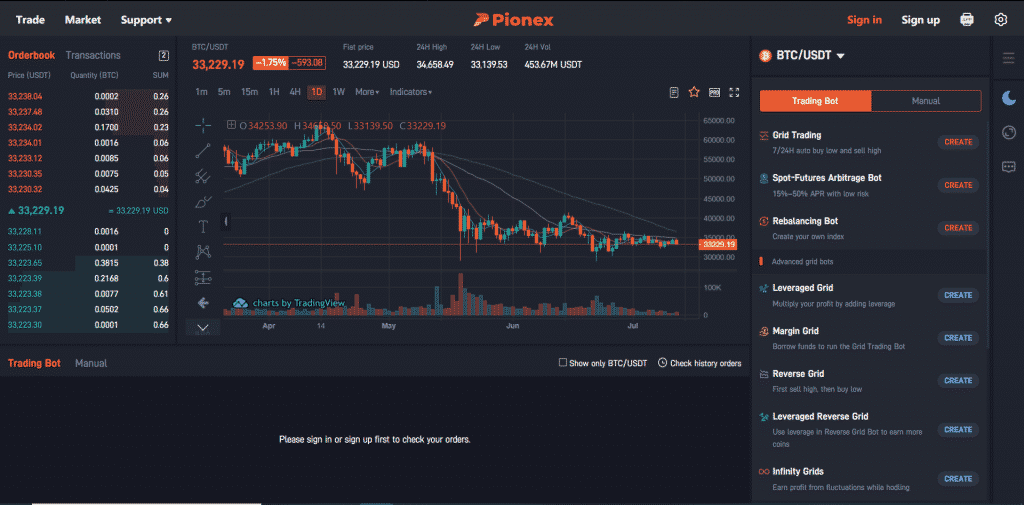 Which is the best crypto arbitrage trading platform and why?
The downside of Pionex is that it does not support custom trading strategies, and it does not have arbitrage on all its bots. Coinrule, on the other hand, does not offer the ease of a mobile application.
Cryptohopper charges a hefty amount and offers limited technical support. Haasbot has a stiff learning curve and charges a lot too. BitsGap, after that, comes out to be at the top. It is the best for arbitrage trading across exchanges. Its security and the availability of several different cryptos are also major plus points.
Final thoughts
We have discussed five different platforms, all with tremendous benefits but downsides. Of course, it is impossible not to have a con where there is a pro. It is best to choose the platform you feel is right for you; remember to keep in mind what we discussed.