The leader in many important indicators is TD Ameritrade (TDA). This is a unique trading service that provides many types of low-cost services. It is equally well suited to traders with different skill levels, as it has features that can meet the needs of each client. You can understand the attractiveness of this site after studying our TD Ameritrade review.
About TDA
TDA is one of the best trading services. It is owned by TD Ameritrade, Inc., which has extensive experience in providing brokerage and other services. Several state regulators control the company, so clients do not need to be afraid of any shadow schemes of work. TD Ameritrade Inc. became famous in the 70s of the last century. She became the heir to FOS, Inc. and far surpassed it. Nowadays, the company has a good reputation, and its customer base is constantly expanding. As of mid-2022, more than 11 million people used TDA services. All of them daily make several hundred thousand transactions for a substantial total amount.
TD Ameritrade allows clients to choose from a wide range of services. In addition to standard features, traders get access to statistics from various market research. This information helps in trading and allows everyone to achieve good results. Another important option is the absence of minimum limits on the amount on the account. This allows even people with limited financial resources to use the services.
TDA attracts attention with its minimal commissions. When working with options, it equals $0.65 per contract. At the same time, online trading of ETFs and stocks is free of cost. Also, users will not have to pay for the platform and the provided trading statistics.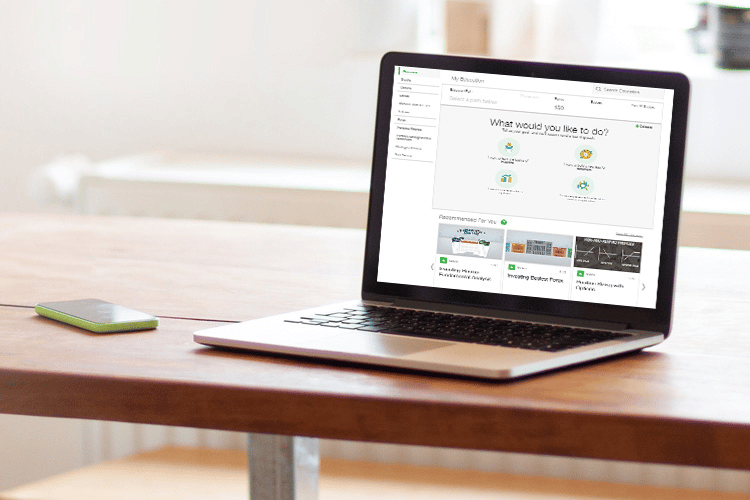 Service features
In the TD Ameritrade app review, we decided to pay attention to the rules for using this platform. This information will be necessary for novice traders who need help understanding nuances and are afraid to make mistakes.
Sequencing:
First of all, find the TD Ameritrade website on the Internet. It is better to do this through a search engine by entering the name of the service.

At the top of each site page, find the "Open New Account" inscription.

After clicking on it, a new tab will open, where on the left, you will see a list of available account options. Choose one of them and click "Open an *** account" (the name will be written instead of asterisks).

Next, fill out a massive questionnaire with reliable data. This will take some time, so you only need to start registration if you have at least a few tens of minutes.

Next, choose the web version or download a mobile application to your gadget.

Log in to your account and select the services you want to use.

After that, you agree to the terms of use of the service, and you can start working.
No one can know everything. However, suppose you put all the knowledge together. In that case, you get a more or less complete picture that allows you to evaluate the capabilities of TD Ameritrade and find out its features.
TDA Features:
Support. All TDA customers can count on help from the support team. She works around the clock and quickly answers questions from traders. It is best to contact company representatives by phone or email. If these options don't work, you can ask for help via Twitter or Facebook. If you are a US resident, you can get help or consult on any issues in one of the 175 branches of the company in different US states.

Application for mobile devices. Anyone who is accustomed to an active life will be glad to have a mobile application for TDA. It is not demanding on the characteristics of the gadget and does not take up much memory space. In addition, the mobile application is not much different from the web version, eliminating difficulties in adapting users to it.

Trading platform. TDA has its trading platform, which many traders like. It is simple and multifunctional. Therefore it is not inferior to more well-known analogs. The platform is ideal for beginners. At the same time, even experienced traders will be delighted with it. It is available even for legacy devices on various operating systems.

Information materials. There are no restrictions on access to information resources for TDA clients. They are pretty diverse, so that everyone can find articles on topics of interest. Most often, traders study the manual for working with the platform, texts on trading, and read company news. Also, TDA has some educational content that will be useful for every new trader.

Analytics. TDA offers clients gigabytes of analytical information. It allows you to correctly assess the state of the market and choose the best moments for opening/closing transactions. Analytics also helps determine assets in which traders want to invest their funds. All data is well visualized, which further simplifies the tasks of users.

Advantages/Disadvantages
TDA has become known for its many benefits. They created a good reputation for him and increased his popularity among traders. The service also has several negative qualities that slightly dilute the ideal image of TDA.
Important benefits:
       

publicity of the company

       

status regulators

       

wide client base

       

no minimum restrictions on the amount on the account

       

free access to statistical data

       

minimum commissions

       

quality customer service

       

the efficiency of the support service

       

many additional services

       

a minimum of negative reviews
Main disadvantages:
       

does not work with cryptocurrency
TD Ameritrade is a unique service that is used by a large number of traders. He is good at everything, from the most significant aspects of the work to the minor details. All this increases his popularity and makes him one of the leaders in his field.