AMarkets is a renowned online broker offering an extensive selection of trading options for both novice and experienced traders. With its commitment to providing a user-friendly interface, advanced trading tools, and unparalleled customer support, AMarkets has firmly positioned itself as a leader in the digital trading industry. This review delves into the key aspects of AMarkets' offerings, helping potential traders make informed decisions.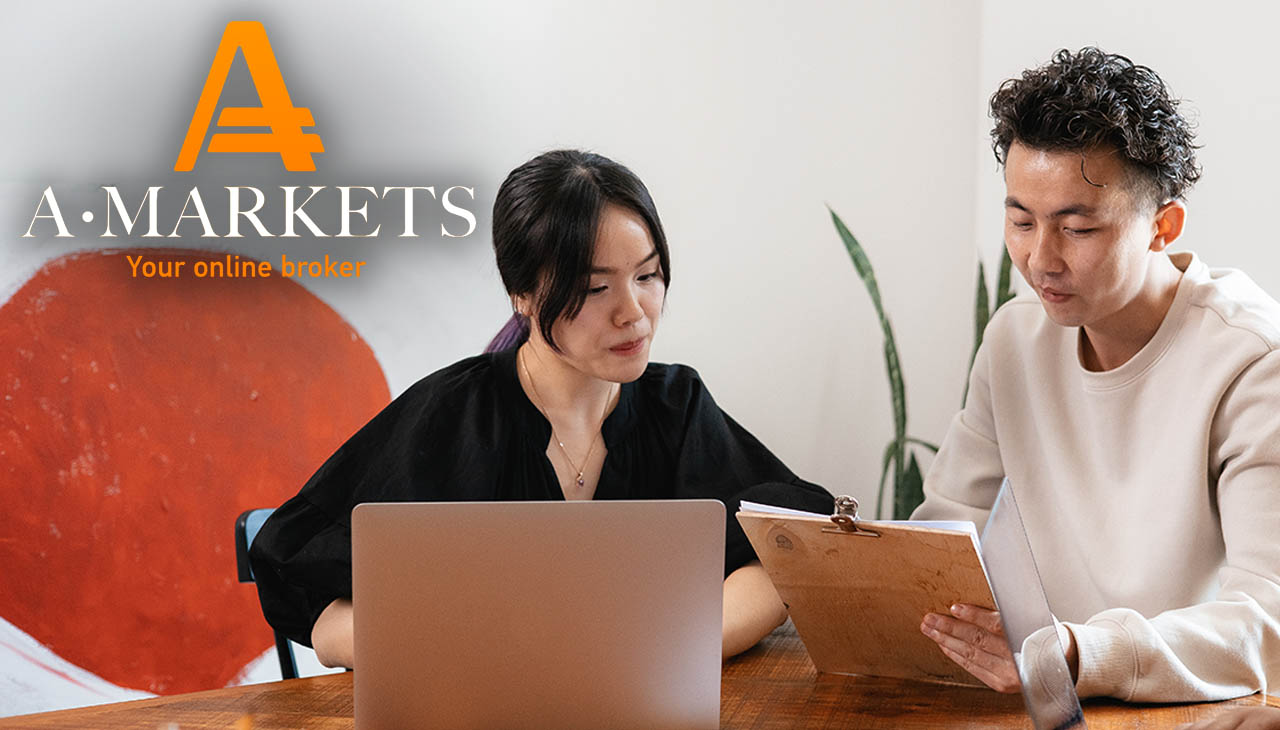 Features
AMarkets, as an online broker, offers a range of features that cater to the needs of traders. Here are some key features offered by AMarkets:
Multiple Account Types: AMarkets provides various account types, including Standard, ECN, and Islamic accounts. Each account type is designed to meet different trading preferences and strategies.

Wide Range of Trading Instruments: Traders can access a diverse range of trading instruments, including forex currency pairs, stocks, commodities, indices, and cryptocurrencies. This allows traders to diversify their portfolios and take advantage of different market opportunities.

MetaTrader 4 and MetaTrader 5 Platforms: AMarkets offers both the popular MetaTrader 4 (MT4) and MetaTrader 5 (MT5) platforms. These platforms are known for their user-friendly interface, advanced charting tools, customizable indicators, and automated trading options.

Competitive Spreads and Low Fees: AMarkets aims to provide competitive spreads and transparent fee structures to its clients. This helps traders keep their trading costs low and maximize their potential profits.

Leverage Options: AMarkets offers flexible leverage options, allowing traders to amplify their trading positions. However, it's important to note that leverage can increase both potential profits and losses, so it should be used cautiously.

Dedicated Customer Support: AMarkets emphasizes providing excellent customer support services. Traders can reach out to the support team through various channels, including live chat, email, and phone. The support team is available to assist with any account-related queries or technical issues.

Educational Resources: AMarkets understands the importance of education in trading success. It offers a wide range of educational resources, including webinars, tutorials, articles, and market analysis. These resources aim to enhance traders' knowledge and skills to make informed trading decisions.

Security and Regulation: AMarkets prioritizes the security of client funds and personal information. The broker operates under the regulations of reputable financial authorities, ensuring compliance with industry standards and providing a secure trading environment.

Mobile Trading: AMarkets provides mobile trading solutions for both iOS and Android devices. Traders can access their accounts, monitor market movements, and execute trades on the go through the AMarkets mobile app.

Partnership Programs: AMarkets offers partnership programs for those interested in earning additional income through referrals or becoming an Introducing Broker (IB). These programs provide attractive commission structures and marketing support.
It's important to note that features may vary based on the specific account type or trading platform chosen. Traders should review the broker's website or contact customer support for detailed information on available features.
Account Types and Trading Instruments
AMarkets offers three distinct account types: Standard, ECN, and Islamic. The Standard account is perfect for beginners, offering a straightforward trading experience with no commissions and access to a wide range of markets. The ECN account, on the other hand, appeals more to experienced traders, providing tighter spreads and direct access to liquidity providers. The Islamic account, which follows the principles of Islamic law prohibiting 'Riba' or interest, is perfect for traders of the Muslim faith.
In terms of trading instruments, AMarkets caters to a broad spectrum of trader interests by offering a variety of markets to invest in. Forex traders can access over 50 currency pairs, including major, minor, and exotic pairs. The commodities market offers opportunities to trade in energy products, metals, and agricultural commodities. For those interested in indices and stocks, AMarkets provides access to leading global indices and shares from major corporations. Lastly, with the growing popularity of cryptocurrencies, AMarkets also offers crypto trading, including Bitcoin, Ethereum, and Ripple, among others.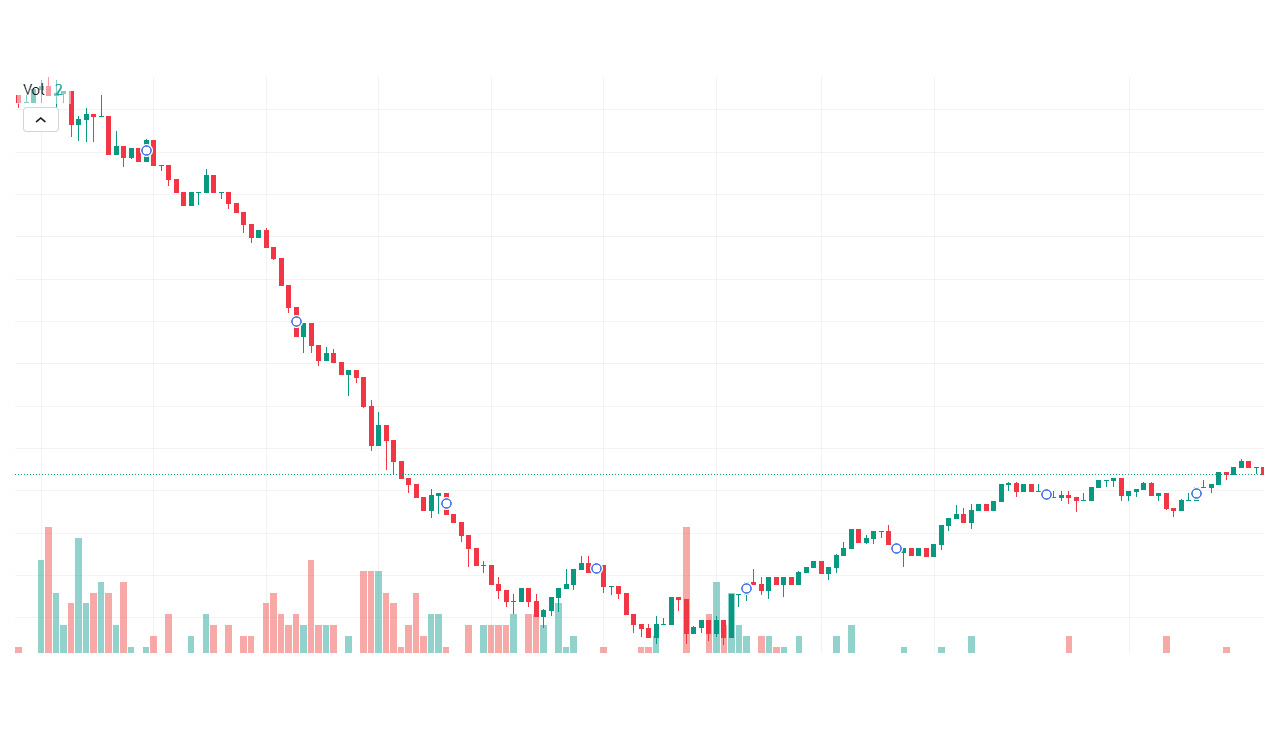 Trading Platforms
As previously mentioned, AMarkets offers two of the most popular trading platforms in the industry, MetaTrader 4 (MT4) and MetaTrader 5 (MT5). These platforms are packed with a range of features tailored to accommodate varying trading styles and strategies.
MetaTrader 4 is widely acclaimed for its user-friendly interface, making it ideal for novice traders. Its features include advanced charting tools, numerous technical indicators, and the ability to implement automated trading strategies through Expert Advisors (EAs). Notably, MT4 is also known for its stability and reliability.

MetaTrader 5, on the other hand, is a more advanced version, offering a wide range of additional tools and capabilities. It boasts more technical indicators than MT4, enhanced order management capabilities, and a built-in economic calendar. Moreover, MT5 offers more timeframes and a greater number of simultaneous charts, which can be beneficial for more experienced traders and those employing sophisticated strategies.
Both platforms are available on desktop, web, and mobile platforms, offering flexibility for traders who wish to monitor their trades and the markets on the go. It's important to note that the specific features can vary depending on the chosen platform, and traders should consider their individual trading needs and preferences when deciding between MT4 and MT5.
Spreads and Fees
AMarkets is committed to maintaining transparency in its pricing structure, offering competitive spreads and low fees. The broker operates on a commission-free model for Standard accounts, making profits from the spread between the bid and ask prices. This means traders only need to consider the spread when calculating their potential trading costs. For ECN accounts, although there is a commission per transaction, they benefit from significantly tighter spreads, often near zero.
It's also important for traders to be aware of other potential charges. These may include overnight swap fees for positions held open past the end of the trading day, and inactivity fees for accounts that remain dormant for an extended period. Additionally, while AMarkets does not charge any deposit or withdrawal fees, traders should be aware that such fees may be applied by their bank or payment processor.
In summary, AMarkets endeavors to keep trading costs as low as possible. However, traders are advised to thoroughly review the broker's fee structure and any potential third-party charges to ensure they understand the full cost implications of their trading activity.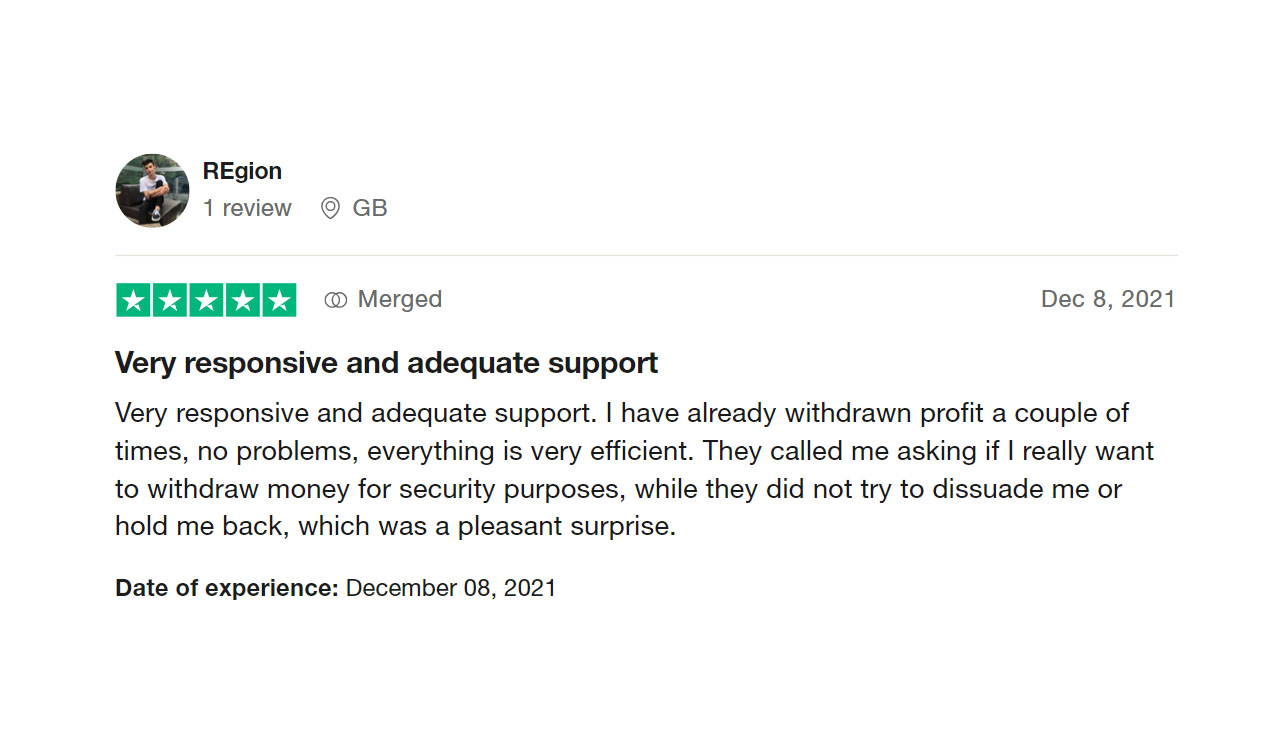 Customer Support and Education
AMarkets is known for its excellent customer support, which is accessible 24/5 via live chat, phone, email, and social media platforms. The customer service team is multilingual, catering to the global clientele of the broker. They have a reputation for being knowledgeable, responsive, and highly professional, promptly addressing queries and providing helpful solutions.
In terms of education, AMarkets believes in empowering its traders through knowledge. The broker provides an extensive educational section on its website, which includes beginner guides, webinars, video tutorials, and in-depth articles on trading techniques and strategies. Furthermore, they offer a comprehensive glossary of trading terminologies and an FAQ section to assist newcomers to the trading world. For advanced traders, AMarkets provides technical and fundamental market analysis, as well as access to Expert Advisors for automated trading strategies. This focus on education demonstrates AMarkets' commitment to supporting its clients at every stage of their trading journey.
Advantages
Commission-free trading for Standard accounts

Low spreads and fees

Comprehensive educational resources

24/5 customer support

Variety of account types, markets, platforms, and payment methods
Disadvantages
Withdrawal and deposit fees may be applied by banks or payment processors

The inactivity fee applies after 30 days without an account activity

Some features may be limited on mobile platforms
Summary
AMarkets is an award-winning broker offering a range of account types, trading instruments, and platforms to meet the needs of traders from all experience levels. The broker is committed to keeping trading costs as low as possible and provides one-on-one customer support for clients when they need it. For those looking to learn more about financial markets and trading techniques, AMarkets provides an extensive education section with informative materials and instructional videos. These combined features make it easy to see why traders from around the globe trust AMarkets as their broker of choice.
Education Materials & Features