3Commas stands as a leading name in the field of cryptocurrency trading bots. Designed to enhance trading efficiency and profitability, it offers a suite of advanced tools including automated trading, portfolio management, and performance analytics. With an interface that caters to both rookie traders and seasoned veterans, 3Commas aims to streamline the trading process and help users navigate the volatile cryptocurrency market with greater confidence.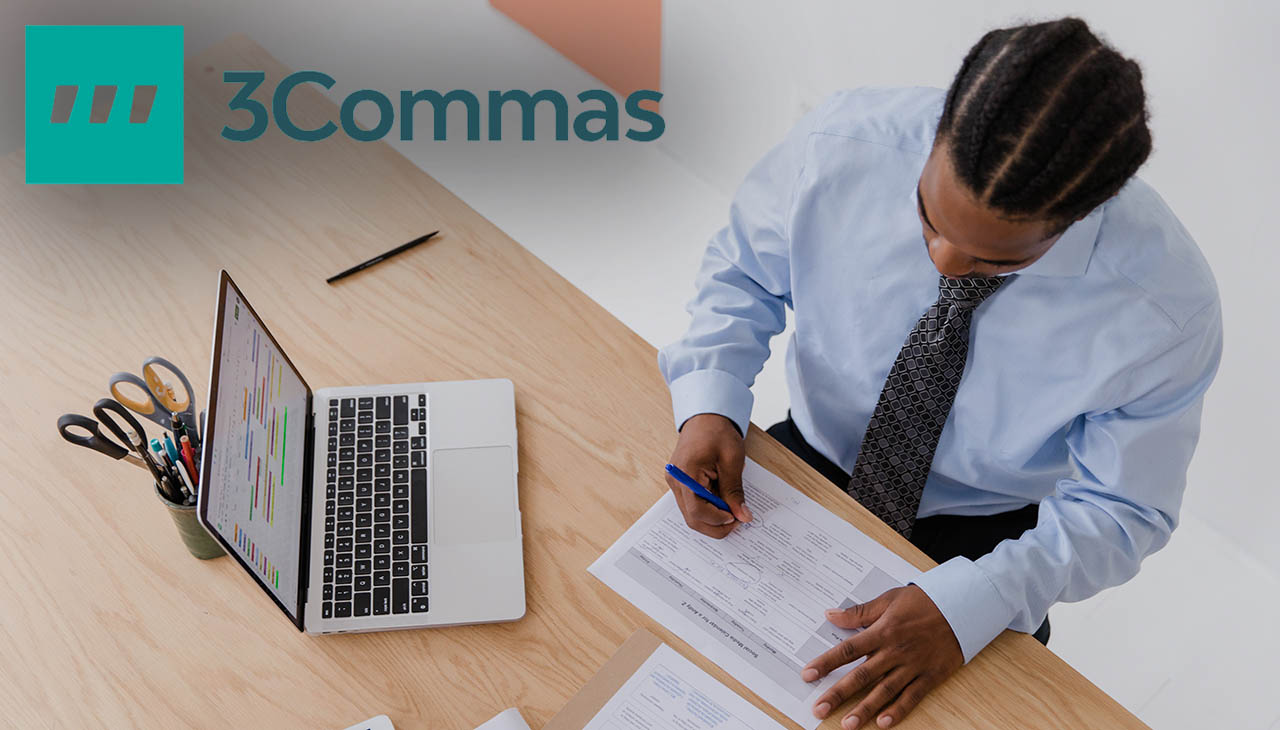 Features of 3Commas
Trading Bots: 3Commas provides advanced trading bots that can execute trades automatically based on predefined strategies. These bots utilize technical indicators, such as moving averages and RSI, to analyze market trends and make informed trading decisions.

Smart Trading Terminal: The smart trading terminal offered by 3Commas allows users to trade directly on multiple cryptocurrency exchanges from a single interface. It provides real-time market data, order book visibility, and customizable trading parameters for executing trades efficiently.

Portfolio Management Tools: 3Commas offers portfolio management tools to track and manage cryptocurrency investments effectively. Users can monitor their portfolio performance, view profit/loss statistics, and set up automated rebalancing to maintain desired asset allocations.

Risk Management Features: 3Commas provides various risk management features to help protect investments. These include stop-loss and take-profit orders to limit potential losses and secure profits, trailing stops to lock in gains as the price moves, and DCA (Dollar Cost Averaging) bots to mitigate the impact of market volatility.

Paper Trading: 3Commas allows users to practice and test their trading strategies without risking real funds through paper trading. This feature enables traders to gain experience and confidence before executing trades with real money.

Social Trading: 3Commas offers a social trading feature that allows users to follow and copy trades of successful traders. This feature enables beginners to learn from experienced traders and potentially replicate their success.

Integration with Exchanges: 3Commas supports integration with several major cryptocurrency exchanges, including Binance, Bitfinex, Coinbase Pro, and more. This allows users to connect their exchange accounts to 3Commas and access trading and portfolio management features seamlessly.
How 3Commas works?
3Commas operates with a user-friendly approach, enabling an intuitive trading experience. Initially, users sign up and choose the subscription plan that fits their needs. After signing up, users can link their preferred cryptocurrency exchange accounts to the 3Commas platform using API keys, which is a secure way to allow 3Commas to interact with exchanges.
Once the exchanges are connected, users can set up trading bots and create their own trading strategies or opt for predefined ones. Bots can be customized according to various parameters such as coin pairs to be traded, profit targets, and more. Users also have the option to enable the social trading feature to copy trades from successful traders.
All trading activities, portfolio performance, and market trends can be monitored and analyzed from the 3Commas dashboard. Users can tweak their strategies based on the insights derived from these analytics. Moreover, the platform's risk management features and paper trading support ensure that users have ample protection and rehearsal opportunities before diving into real-time trading. In essence, 3Commas works tirelessly to provide a comprehensive and efficient platform for cryptocurrency trading.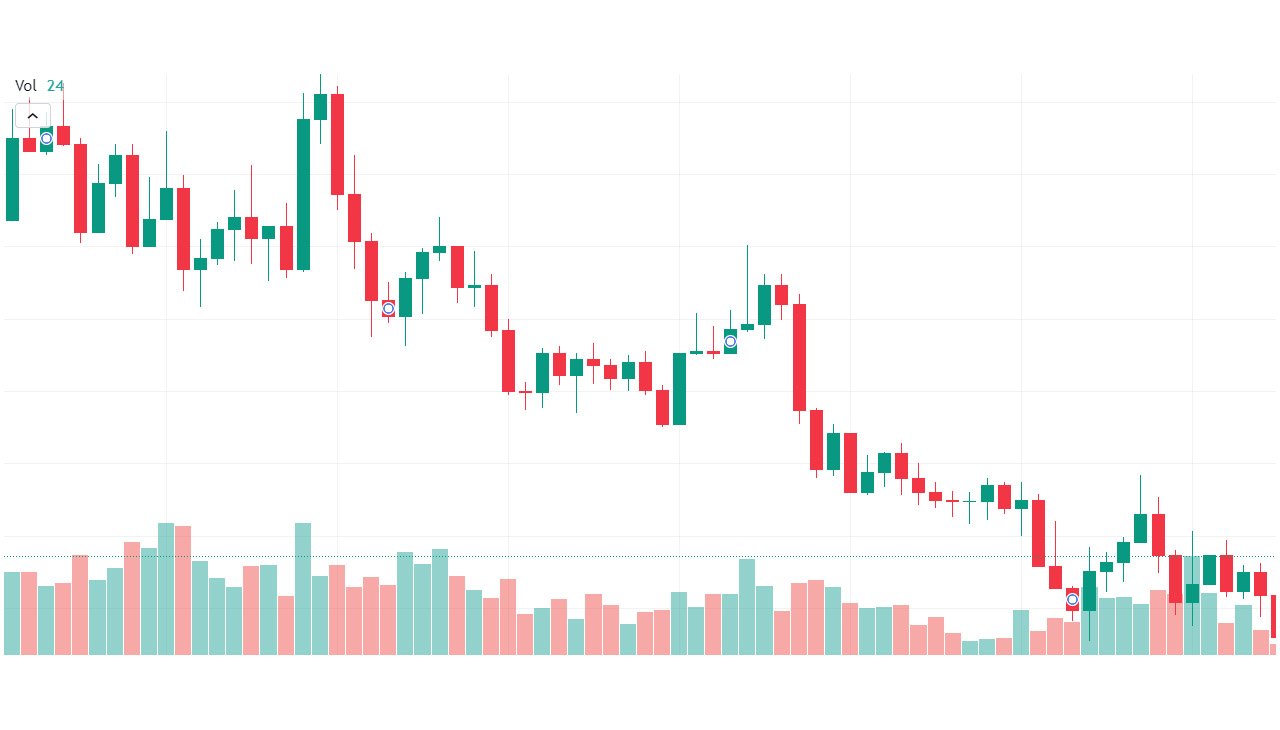 Benefits of using 3Commas
There are numerous benefits of using the 3Commas trading platform:
Efficiency: Automated trading bots can operate 24/7, allowing users to capitalize on market opportunities even when they are not actively trading or are away from their devices.

Risk Mitigation: The platform's risk management tools and the option to set stop-loss and take-profit orders help to limit potential losses and secure profits, offering a safer trading environment.

Enhanced Performance Analysis: The platform provides detailed analytics of trading performance and portfolio growth, helping users make data-driven decisions and improve their trading strategy over time.

Learning Opportunities: The social trading feature and paper trading support provide excellent learning opportunities for novice traders to learn from experienced ones and to practice risk-free trading.

Simplicity: With its user-friendly interface and the ability to manage multiple exchange accounts from a single platform, 3Commas simplifies the trading process, making it accessible even to beginners.

Flexibility: The platform supports a wide range of cryptocurrencies and integrates with numerous exchanges, giving users the flexibility to trade their preferred assets on their chosen platforms.
User reviews and feedback
Most users of 3Commas have expressed their satisfaction with the platform's comprehensive suite of tools. The auto-trading bots, in particular, have been lauded for their efficiency and ability to execute trades round the clock. Users have also appreciated the intuitive interface that makes navigating the platform a breeze even for the uninitiated.
The social trading feature has garnered positive feedback, as it offers a learning curve for beginners by allowing them to replicate the trades of experienced traders. Moreover, the risk management tools and paper trading features have been praised for providing safety nets for traders, thereby reducing potential losses and enhancing trading confidence.
A few users, however, have pointed out that the platform could improve its customer service responsiveness. Also, some users have suggested an enhancement in the platform's mobile application to provide a seamless trading experience across all devices. Overall, the user sentiment toward 3Commas is highly positive, making it a reliable tool in the cryptocurrency trading domain.
Advantages
Automated trading bots to execute trades 24/7

Risk management tools for protection against losses

Paper trading support for risk-free rehearsal of strategies

Social trading feature to learn from successful traders

Intuitive user interface for ease of use

Integration with multiple exchanges and cryptocurrencies

Detailed performance analytics for data
Disadvantages
Lack of responsiveness in customer service

Limited mobile app features for seamless trading across devices
Summary
3Commas is a secure and intuitive trading platform for cryptocurrencies, offering automated bots, risk management features, paper trading support, and social trading. The platform has garnered positive reviews from users due to its comprehensive trading suite of tools and ease of use. Its integrated risk management tools help protect investments while the paper trading feature allows users to practice strategies without real money. Above all, the social trading feature provides a great learning curve for beginner traders to follow and emulate successful traders. Although some users have hinted at better customer service and mobile application enhancements, 3Commas is overall an excellent choice for cryptocurrency trading.