The Gerchik Trading Ecosystem is a comprehensive trading platform developed with both novice and experienced traders in mind. It offers a plethora of features, including various trading instruments and educational resources, that are designed to enhance the trading experience and increase profitability. With its user-friendly interface and advanced analytical tools, the Gerchik Trading Ecosystem stands out as a reliable and effective solution within the highly competitive online trading sector.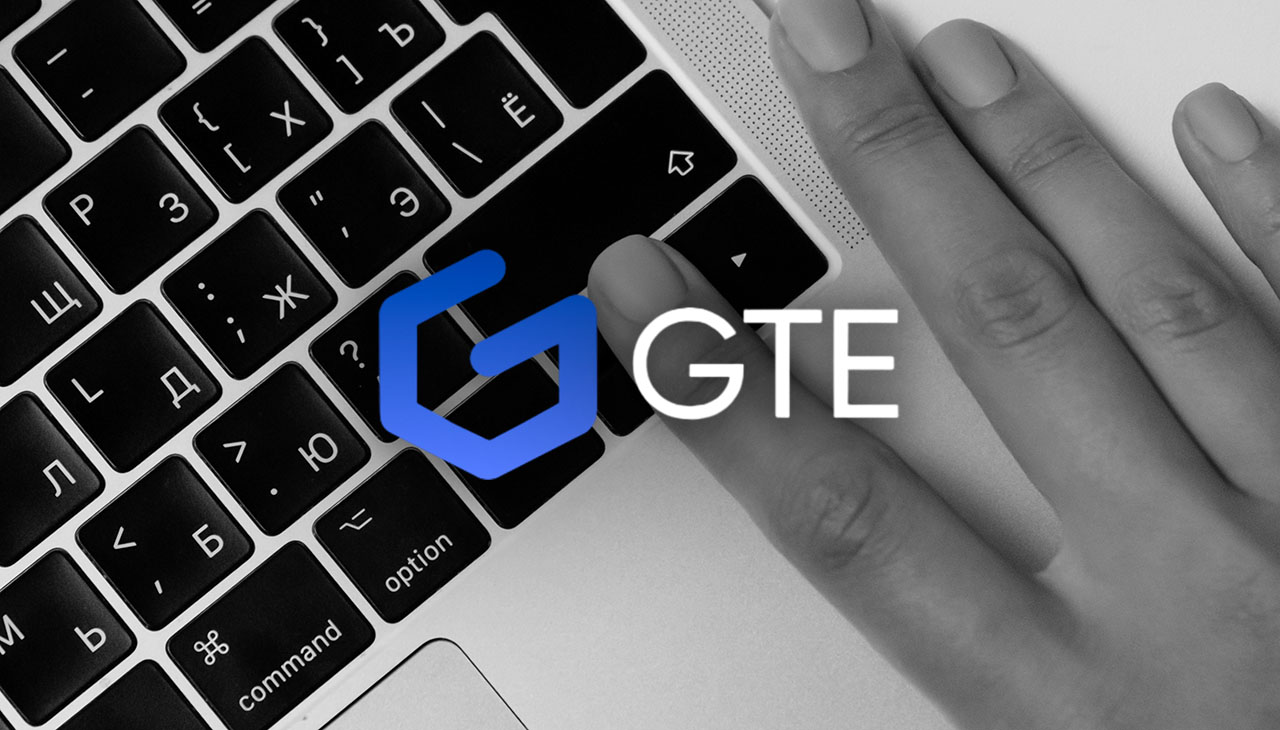 Features
Trading Platform: Gerchik Trading Ecosystem provides a user-friendly and customizable trading platform. Traders can access real-time market data, execute trades, and monitor their positions easily.

Advanced Charting Tools: The platform offers advanced charting tools that allow traders to analyze market trends, identify patterns, and make informed trading decisions. These tools include various technical indicators, drawing tools, and timeframes.

Risk Management Tools: Gerchik Trading Ecosystem understands the importance of risk management in trading. The platform provides tools such as stop-loss orders and take-profit orders to help traders manage their risk effectively.

Copy Trading: Traders can take advantage of the copy trading feature offered by Gerchik Trading Ecosystem. This feature allows users to automatically replicate the trades of successful and experienced traders, potentially increasing their chances of success.

Trading Signals: The platform provides trading signals generated by professional traders. These signals give traders insights into potential trading opportunities, allowing them to make more informed decisions.

Economic Calendar: Gerchik Trading Ecosystem offers an economic calendar that provides real-time updates on important economic events, news releases, and market indicators. This helps traders stay informed about upcoming events that may impact the markets.

Mobile Trading: The platform is accessible through mobile devices, enabling traders to monitor their trades and execute orders on the go.

Multiple Asset Classes: The Gerchik Trading Ecosystem supports trading in multiple asset classes, including stocks, forex, commodities, indices, and cryptocurrencies. This provides traders with a diverse range of trading opportunities.

Analytical Reports: The platform provides comprehensive analytical reports that assist traders in evaluating their trading performance. These reports offer valuable insights into trading strategies, profitability, and areas for improvement.

Personalized Support: Gerchik Trading Ecosystem offers personalized support to its users. Traders can access assistance via live chat, email, or phone, ensuring prompt and reliable support whenever needed.
Trading Tools and Resources
The Gerchik Trading Ecosystem equips its users with a wide array of trading tools and resources designed to enrich their trading experience and enhance their decision-making process.
Algorithmic Trading: The platform supports algorithmic trading, enabling traders to automate their trading strategies. This feature is particularly beneficial for those who wish to trade 24/7 and capitalize on all potential market opportunities.

Economic Indicators: Gerchik provides real-time access to crucial economic indicators. These indicators help traders understand the current state of the economy, thereby guiding their trading decisions.

Webinars and Tutorials: The platform offers a range of webinars and tutorials that cater to both beginners and experienced traders. These educational resources cover various trading topics, helping users to broaden their knowledge and improve their trading skills.

Demo Account: New users are provided with a demo account that facilitates risk-free trading. This feature allows traders to practice their strategies and get accustomed to the platform before trading with real money.

News and Analysis: Gerchik offers up-to-date news and in-depth market analysis. This helps users stay informed of the latest market developments and trends, which can significantly influence trading decisions.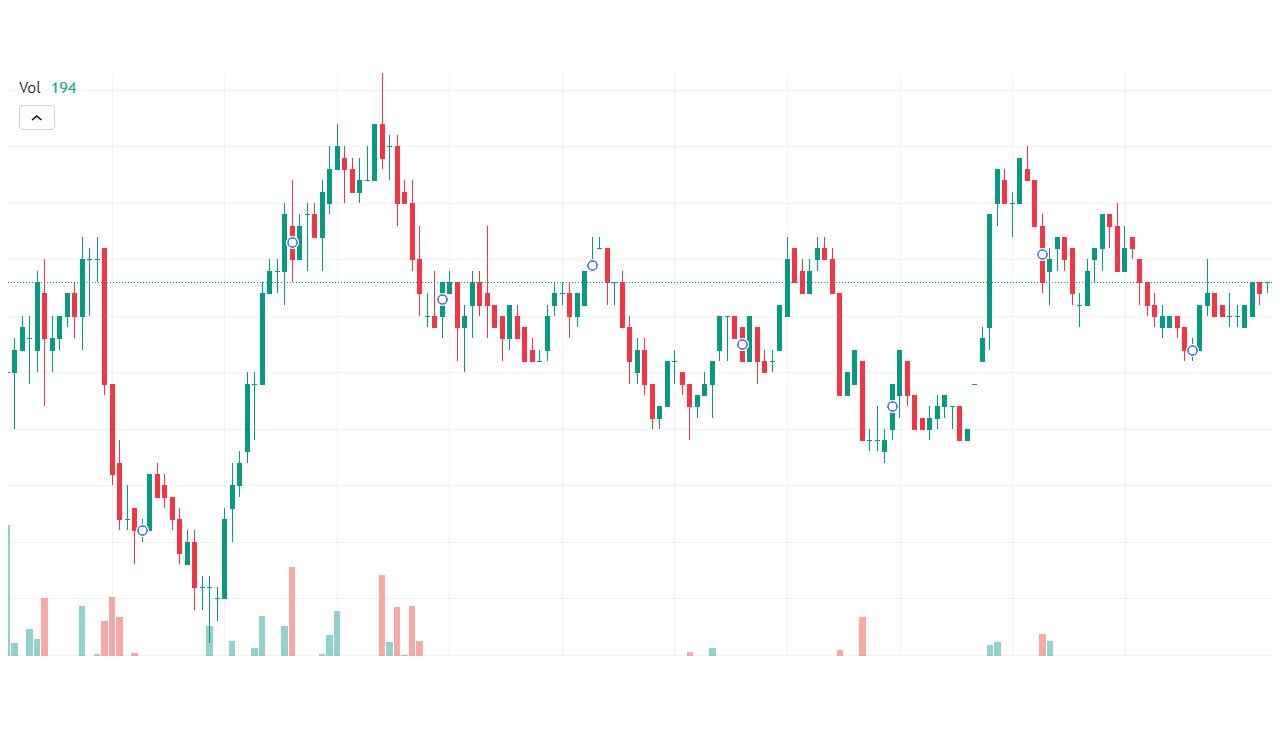 Education and Training
Education and Training is a key focuses of the Gerchik Trading Ecosystem. Recognizing the importance of continuous learning in trading, they dedicate substantial resources to users' education. For beginners, they provide a step-by-step training program crafted to guide new traders from basic to advanced concepts. Experienced traders have access to in-depth courses that delve into complex strategies and techniques and include live trading sessions. Gerchik also hosts regular webinars featuring expert traders and industry professionals who provide insights into the current market scenario and trading best practices. Furthermore, the ecosystem boasts a well-stocked library of eBooks, articles, and tutorial videos that cover a wide range of trading topics. This focus on education and training exemplifies Gerchik's commitment to helping its users not just trade, but trade effectively and successfully.
Community and Support
Gerchik Trading Ecosystem takes pride in its vibrant and active community of traders. This community serves as a platform for users to interact with each other, share trading experiences, discuss market trends, and learn from their peers. Community members can also benefit from the insights and advice of experienced traders who actively participate in community forums and discussions. Furthermore, Gerchik ensures top-notch support to its users. The support team, comprising trading experts, is available round the clock to assist users in any trading-related concerns or technical difficulties. Whether it's platform navigation or understanding complex trading concepts, the support team is ready to help, reflecting Gerchik's dedication to delivering a smooth and hassle-free trading experience to all its users. The community and support system are integral to the Gerchik Trading Ecosystem, further enhancing user experience and fostering a strong network of empowered traders.
Performance and Results
The performance and results of the Gerchik Trading Ecosystem stand testament to its effectiveness and reliability as a trading platform. With a notable track record of successful trades made possible by its comprehensive suite of tools and resources, Gerchik has cemented its reputation in the trading industry. Users have reported significant improvements in their trading outcomes, attributing their success to the platform's well-rounded educational programs, cutting-edge trading tools, and exceptional support services. The platform's commitment to transparency is evidenced in its detailed and accessible performance reports, enabling users to track and review their trading activities and results accurately. Gerchik's dedication to user success and satisfaction underpins its operational philosophy, leading to consistently positive performance metrics and user testimonials.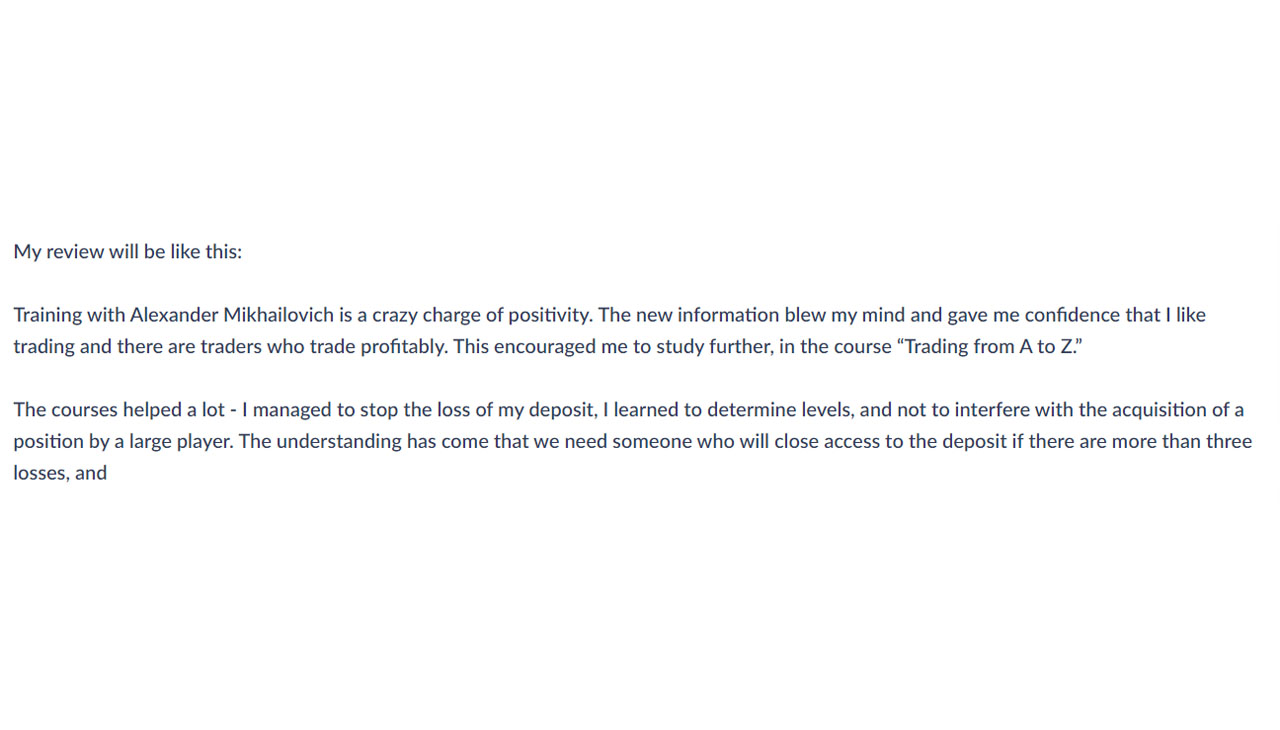 Pricing and Plans
Gerchik Trading Ecosystem offers a variety of pricing plans designed to cater to different trading needs and budgets. These plans are:
Basic Plan:

The Basic Plan is ideal for novice traders looking to start their trading journey. This plan provides access to all essential trading tools and resources, including the demo account, educational materials, and round-the-clock customer support. The plan is competitively priced, making it affordable for those starting in trading.

Advanced Plan:

For more experienced traders, the Advanced Plan offers additional features such as algorithmic trading, comprehensive analytical reports, and access to a broader range of asset classes. This plan is slightly more expensive than the Basic Plan and offers enhanced capabilities for serious traders.

Professional Plan:

The Professional Plan is a premium offering from Gerchik, designed for expert traders who require advanced trading tools and functionalities. Along with all the features available in the Basic and Advanced plans, the Professional Plan includes premium services like personalized trading strategy consultations, priority support, and more.

Custom Plan:

For those looking for a tailored solution, Gerchik offers a Custom Plan. Users can choose the features they need, and the pricing will be based accordingly. This plan is perfect for traders who have specific requirements not covered in the other plans.
The platform also offers a free trial for users to explore the platform and its features before opting for a paid plan. For more detailed pricing information, please visit the Gerchik Trading Ecosystem website or contact their customer service. Please note that all prices and plans are subject to change without notice, so it's essential to regularly check the website or stay in touch with the support team for the most current information.
Advantages
Modern and intuitive trading tools

Comprehensive suite of educational resources

A dedicated support team is available 24/7

Transparent performance data

Competitive pricing plans for traders of all levels

Vibrant community of traders to share knowledge and experiences
Disadvantages
Limited asset classes offered on some plans

Prices and plans are subject to change without notice

No margin trading options are available

Not available in all countries
Summary
Gerchik Trading Ecosystem is a comprehensive trading platform designed to help users achieve success in their trading endeavors. It offers an array of features, including modern and intuitive trading tools, up-to-date news and analysis, educational materials, and a vibrant community of traders. The platform also provides top-notch customer support to assist users with any technical issues or trading concerns. These features, combined with Gerchik's commitment to transparent performance data and competitive pricing plans, make it the ideal platform for traders of all levels - from beginner to expert. With its comprehensive suite of features and resources, Gerchik is well-positioned to take users' trading success to the next level. Whether you want to enhance your profits or just get started in trading, Gerchik Trading Ecosystem is the perfect choice. Join today to experience the best that trading has to offer!