We live in a time when anything may happen, and the whole world is aware of it in a matter of seconds. It's challenging to sift through all the available information and choose which websites to visit.
As far as hot-button topics go, blockchain and cryptocurrencies are two that are making headlines right now. Cryptos are becoming more popular, both as an investment vehicle and having fun.
According to Bacancy Technology, in 2021, Shiba Inu has searched on Google an average of 2.8 million times a month. By comparison, Bitcoin was searched 22 million times, and Ethereum about 6.3 million times.
So what's the best place to get the latest information about cryptos? Many websites cover this subject, making it difficult to decide where to direct your attention. Moreover, if you acquire your knowledge from the wrong source, you might be misled or fooled.
We'll take a look at ten of the best and most trustworthy crypto news sites in this post to help you with your research.
1. CoinTelegraph.com
It's the best place to go if you want to stay up to date on all things about ETH, BTC, and other cryptocurrencies. It provides a wide range of articles and news on the crypto world every day.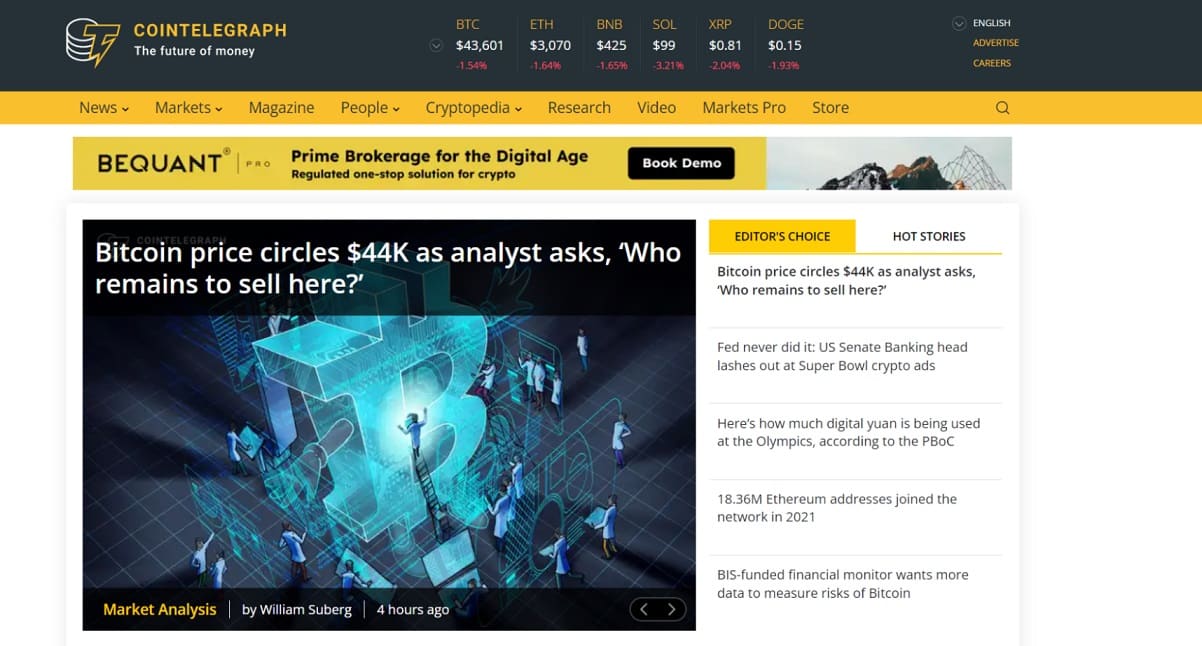 What is its main feature?
Here you can stay up to date on the most recent happenings in the industry of digital currencies. Anyone searching for a high-level overview of the space should check out this page. It's an excellent place to begin your study because of its well-organized UI. English, Portuguese, Spanish, Japanese, and a slew of more languages are all supported by this site.
Real masters work on illustrations for articles. Thus, each thematic picture is a small masterpiece, and its quality is considered a benchmark for crypto media. Since its founding in 2012, CoinTelegraph has been popular with anyone interested in the future of digital assets.
2. CoinPricePredict.com
The popular website CoinPricePredict offers customers up-to-date news, in-depth educational articles, and price predictions for cryptocurrencies.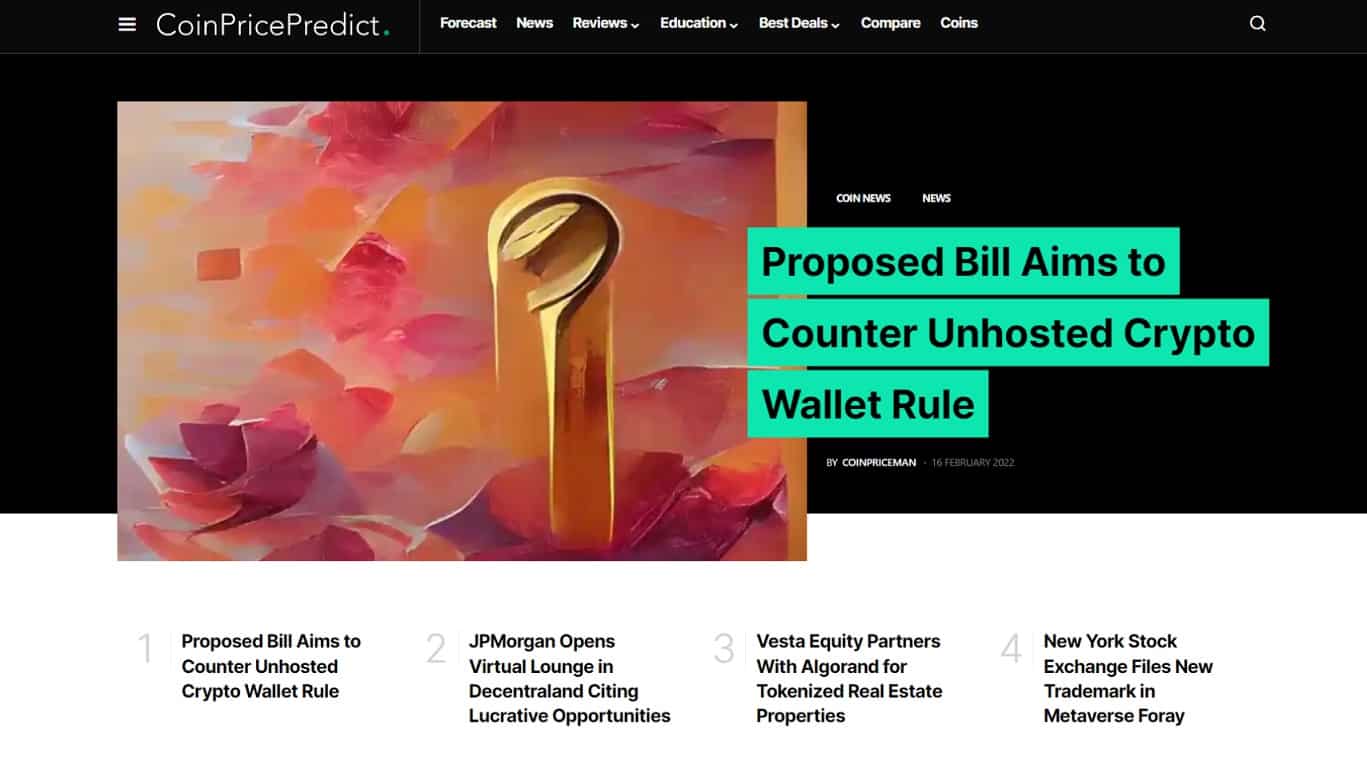 What is its main feature?
A worldwide community that wants to revolutionize the financial system and the booming Bitcoin economy aims to establish the most powerful and trustworthy media platform. This website is an integrated news, events, data, and research platform for the next generation of investors and the future of money.
The voting function is also available here. By clicking on the link https://coinpricepredict.com/coins/all/, you will see a list of coins. When switching to a favorite coin or token, a market participant can vote on the price this crypto will reach in 2025. Thus, the trader can determine the average price and decide whether to invest in the coin or wait for a better moment.
3. Tezro.com
We can't discuss the finest crypto news websites without including this source. BTC and blockchain articles are the centers of this website, which offers essential information.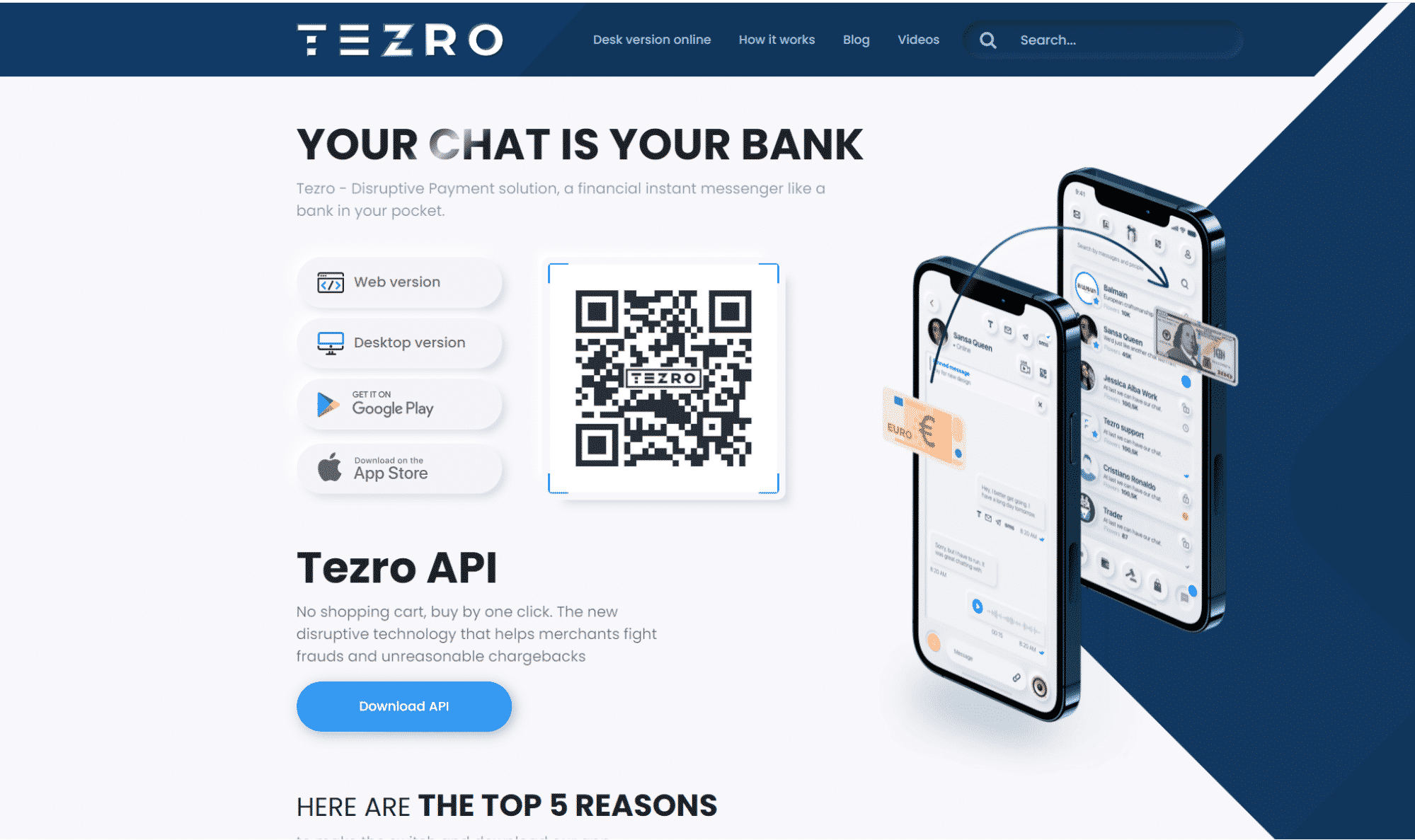 What is its main feature?
The website publishes both short-form news pieces and in-depth analyses on many cryptocurrencies. Here, you'll discover a wealth of intriguing material. As a one-stop destination for all your crypto-related needs, Tezro has it all. In addition, the site provides initial coin offers (ICOs) that include all the information you need to know about upcoming token offerings.
4. Bitcoinist.com
It is one of the most prominent sources of information on cryptocurrencies on the internet. Everything a crypto enthusiast needs to know is covered here, from Bitcoin, Ethereum, and ICOs to exchanges and news.
What is its main feature?
It is the place for those interested in the latest business news and in-depth articles on various topics. In addition, it's a great location to get information about certain currencies or tokens.
The platform positions itself as an influential crypto analyst. For this reason, we recommend Bitcoinist to those who want to understand the trading tools. For everyone else, this platform may seem too complicated.
But if you are looking for accurate technical analysis and crypto news, this platform is for you. The content on this website focuses on everyday events from throughout the world.
5. TodayonChain.com
To stay on top of the most recent happenings in the Bitcoin business, check out TodayOnChain.com.
What is its main feature?
It is a news aggregator for blockchain and crypto. Here you can find an extensive collection of news from many different resources, including CoinDesk, CoinTelegraph, CCN, etc., and mainstream media such as Fortune, Forbes, CNBC, etc. Since this website is a comprehensive aggregator of blockchain news, you can access news from different sources. In other words, it is a one-stop place for crypto news.
6. BitcoinMagazine.com
As the name implies, it is a one-stop source for all things relating to Bitcoin. In addition, it is one of the first publications dedicated to reporting on BTC news.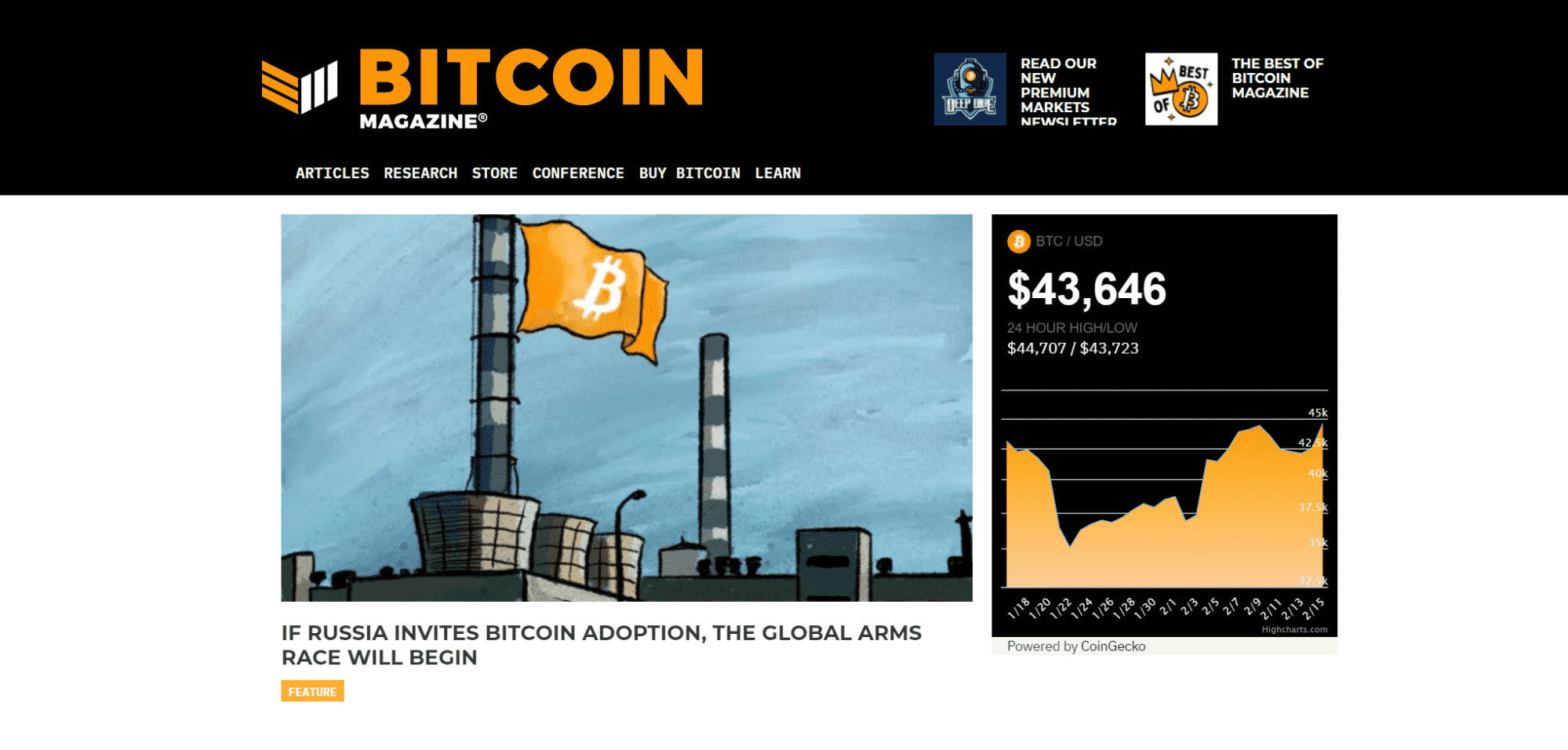 What is its main feature?
In addition to being the creator of Ethereum, the magazine's founder is also one of the world's most highly regarded news sources. Prices, reviews, and research are major focuses for its publication. A Bitcoin-only news website has now extended to include coverage of other cryptocurrencies.
7. CoinMarketCap.com
There's no question that it is one of the best crypto-related news and information sources.
What is its main feature?
It is possible to utilize the website as an ICO tracker, which provides information on token sales. Here you can see how many tokens are sold. You can also see what percent of the total was raised at any given time. It is an excellent resource for those in a hurry who want quick access to vital information.
8. Blockonomi.com
Founded in 2017, the site aims to cover all aspects of the blockchain economy and the world of fintech.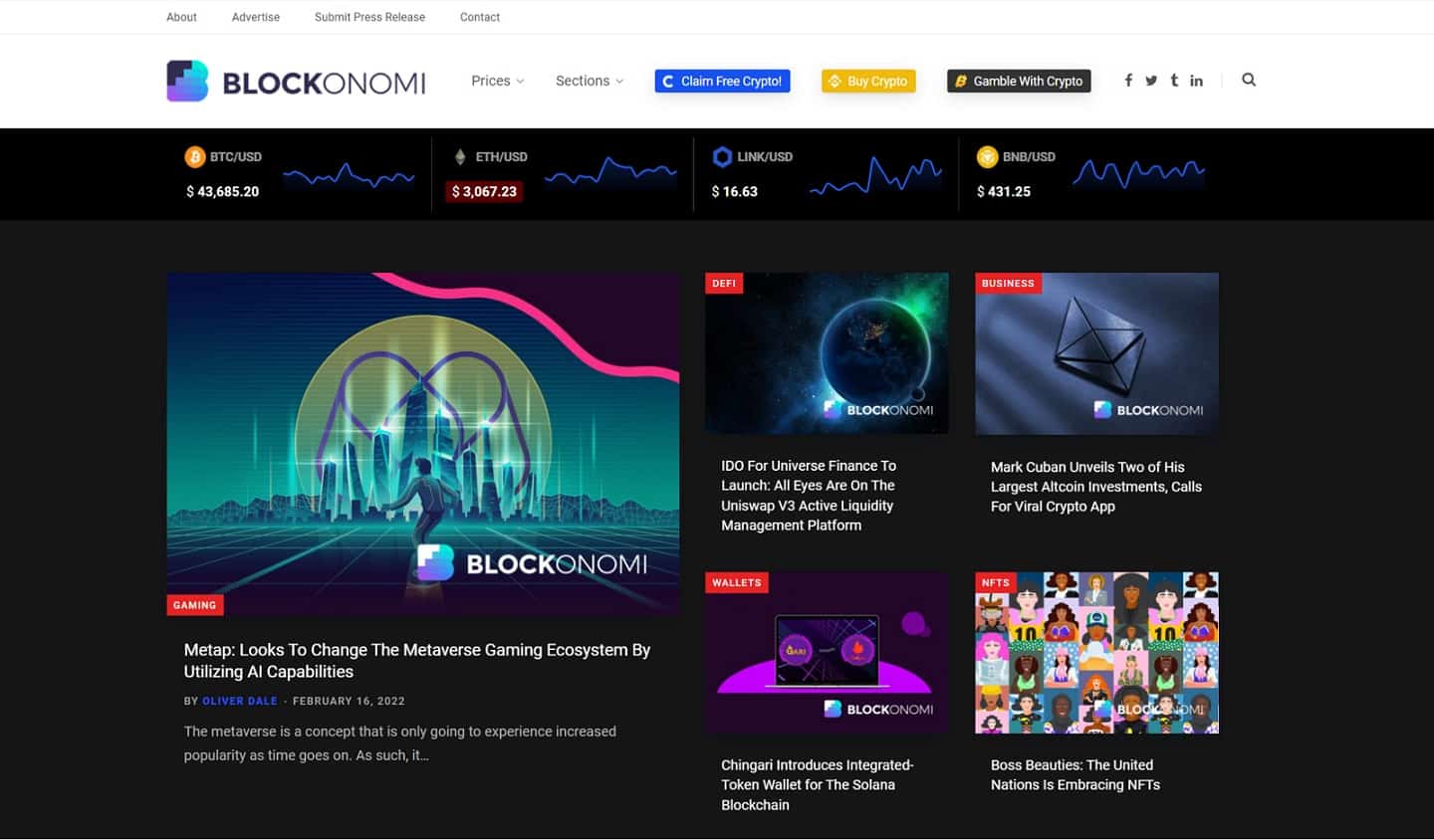 What is its main feature?
Even though Blocknomi is a relatively young media outlet, it has already established itself as a trusted source of information on the latest crypto developments. Essentially, it's a one-stop-destination for all things related to blockchain and crypto. It's a place to seek pointers if you're new to the DLT business.
9. DailyCoin.com
Keeping you abreast of all the latest crypto news and developments is their mission at DailyCoin.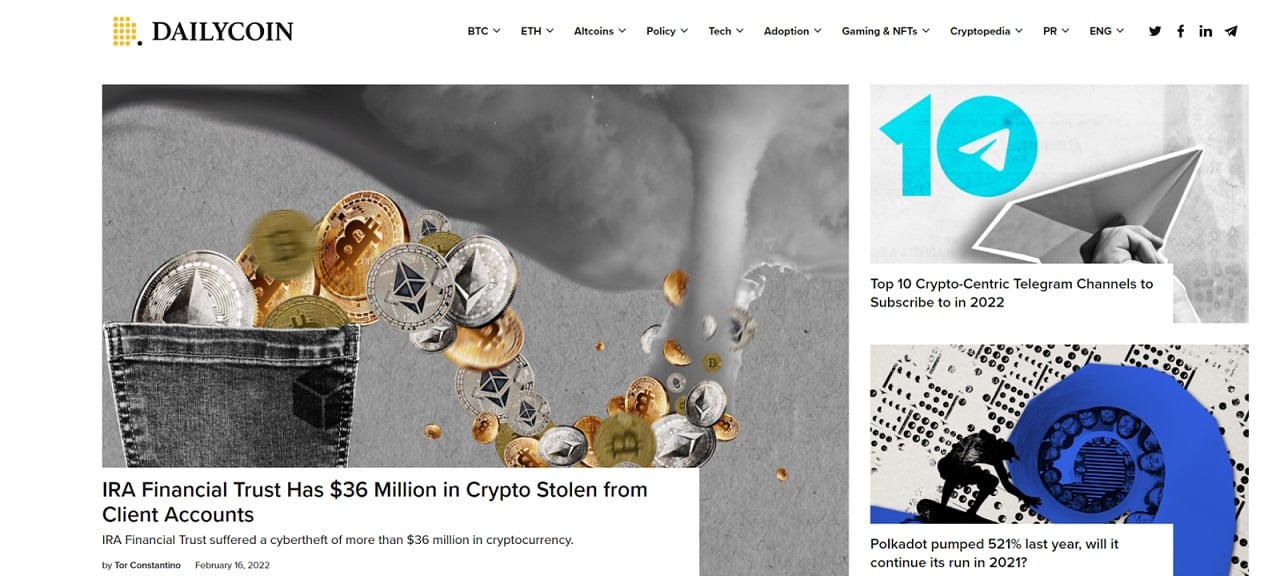 What is its main feature?
Their writings cover anything from commerce and mining to trends and social media. It's a one-stop source for everyone who wants to learn about digital assets.
For the benefit of visitors, updates are made frequently. You'll have access to a slew of valuable tools and advice from traders who have been doing it for a long time. There is a lot of good information on the site for those just starting.
10. Coinspace.eu
It is a website that covers the latest developments in the cryptocurrency realm. Many topics are covered, including ICOs, trading, and mining.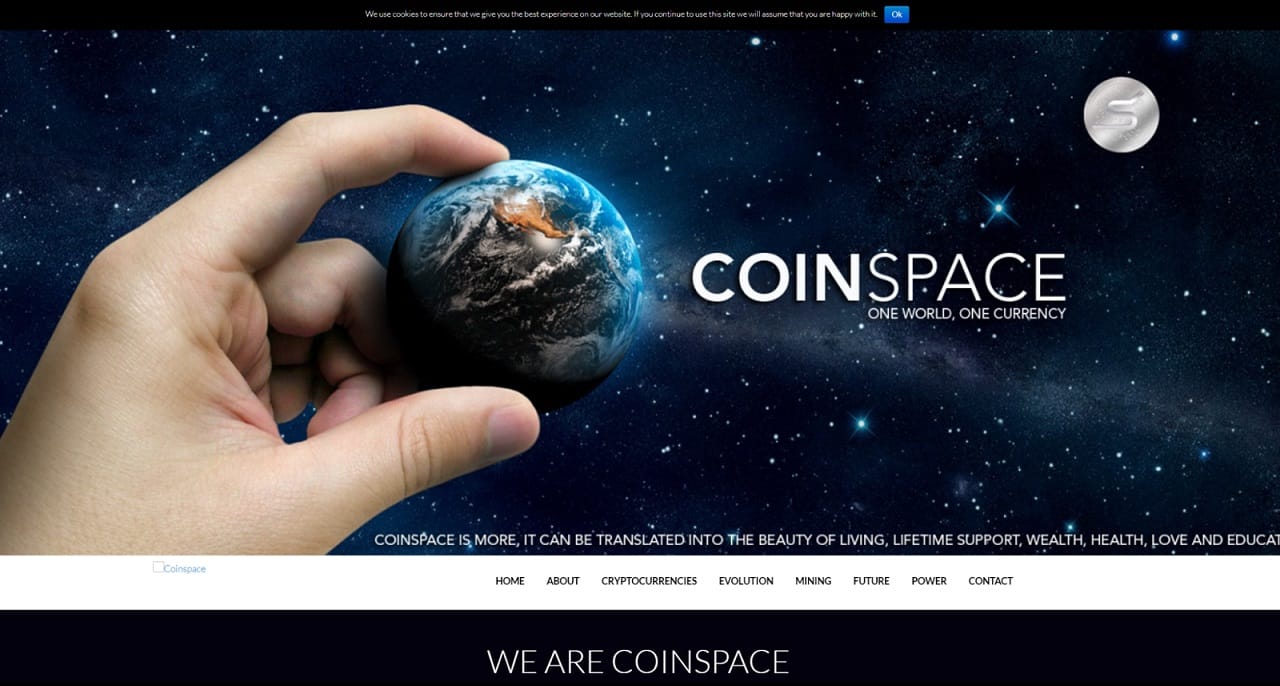 What is its main feature?
There is a wealth of information on this site. You can find articles written by experts who have invested in cryptos for years. In addition, you may also learn tips geared at beginners who are just getting started.
It is one of the most popular crypto news sites, providing in-depth coverage of the latest developments in the industry. You'll learn about the most recent developments in the crypto sector, as well as ongoing discussions from industry experts on a wide range of topics.
Final thoughts
When it comes to investing in a volatile market like crypto, it's essential to be up to date on what's going on. For this, you need to know which sources of information and data are the most trustworthy. The most underutilized resource in the investment community is the internet.
Consequently, it's vital that any website from which you get news and information be up to date and correct. You may want to pay attention to these if you want in-depth analysis or interviews. If you're going to learn something specific, go to a website to help you achieve that goal.
Get reliable information only from reputable sources with up-to-date information.