DDMarkets is a company that provides services for traders, companies, and other forex-related folks. The presentation is not informative enough. We have many unanswered questions. The devs claim that it is "Best Forex Signals Provider for Online Trading." They have over seven years of trading experience. So, let's find out how they can help traders.
Vendor transparency
The developers decided not to share with us information about the legal registration and other details.
How DDMarkets works
We have grouped up the features, settings, and other useful information in the list below:
The advisor was designed based on the well-written and tested strategy.
The company controls risks, the number of orders on the market, and lot sizes.

We are free to work with any broker we want because the company isn't sewed to any broker house.
"The developers fight against fraudulent schemes."
We have no idea how they do this.
The signals are generated by real traders or analysts.
Many signals are from day, part-time, and swing traders.
They offer "a bi-weekly or a monthly price for our forex signals via PayPal, which we find an extremely secure payment method."

Traders can work with social trading, advisors, and indicators.
Emails are the way to deliver messages.
The system calculates entry points on the low time frames (from M15 and lower).
We have a "price range in which the signal may still be executed, which adds to the experience of using our forex trading signals that are suitable for all investors and traders."
We can work on "all forex brokers (STP or ECN) and trading platforms such as the MT4, MT5, NinjaTrader, cTrader, JForex and more."
It's a good sign.
Trading risks are under strict control.
The company has existed since 2014.
They "conduct research." We don't know the details of this statement.
"Every trading signal is fully documented to the greatest extent for extreme transparency since 2014."
If a cross out is high margin and high volatile one the advisor places deeper stop losses to keep orders on the market during high-impact news.
We can enjoy working with several TPs and chances to reach them: TP1, TP2, and TP3.
We can decide what leverage we may work with.
The developers decided to generate signals for Bitcoin (BTC/USD). Ethereum (ETH/USD) and Ripple Coin (XRP/USD).
They claim that the signals are pretty relevant.
The signals are calculated in a way to cover potential swaps and commissions.
Timeframe, currency pairs, deposit
There are various strategies applied: day trading, swing trading, trends, and so on.
We can work with various cross pairs. BTCUSD, ETHUSD, and XRPUSD are extras.
We don't know what time frames the system works with. We should guess it by the SL and TP levels.
Trading approach
The system or traders generate signals.
We should receive them and fill them in our terminal ASAP.
We have to wait until the order is closed by reaching an SL or TP level.
Pricing and refund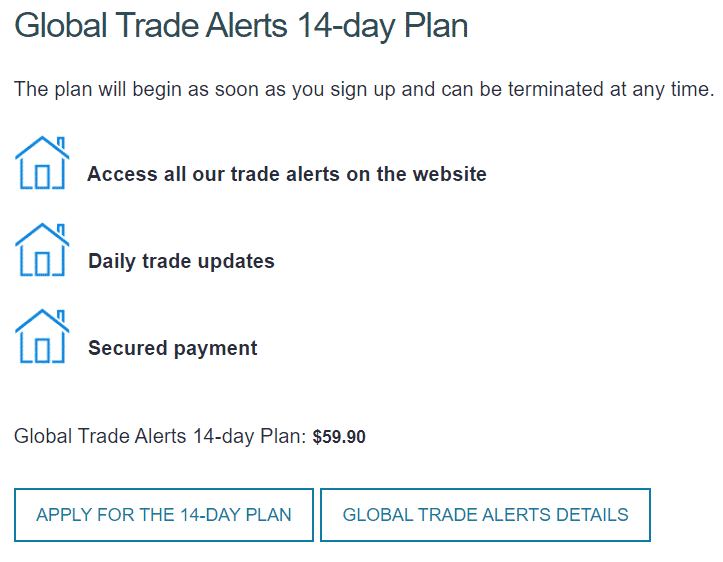 The global trade alerts for 14 days are available for $59.90.

They cost $87.40 for 30-day.

The global trade alerts are available for $230.60 for a 90 days period. So, the offer includes only a short discount.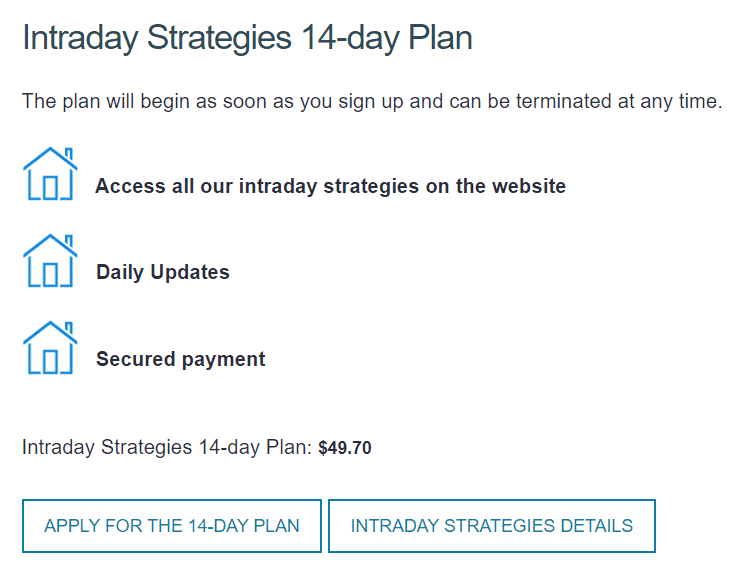 The intraday signals for 14 days cost $49.70. We can get access to all their intraday strategies on the site.

The intraday signals for 30 days can be purchased for $74.40.
There's advanced integration is available for another price. The 30-day rent costs $138.70. The 90-day rent costs $392.40. They include intraday strategies and global trade alerts.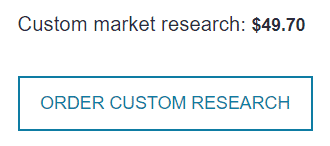 The custom market research costs $49.70. It's not a low price to providing trading ideas for a single cross pair.

The crypto signals are available for $71.50 for 30 days. All available packages have in common that we can rely on the refunds. All sales are final.
Trading results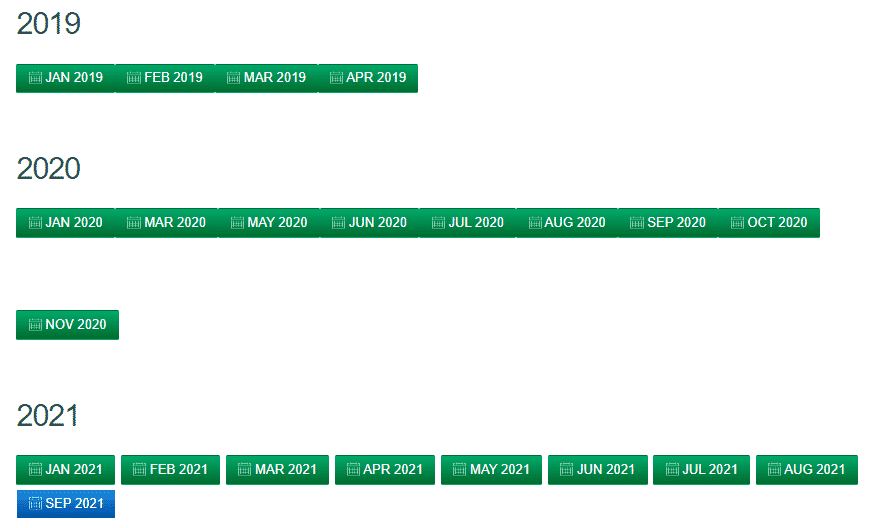 We have only unverified numbers to check. The devs try to convince us that they are relevant and that they provide just approximately six signals monthly. It's such a low frequency for these prices.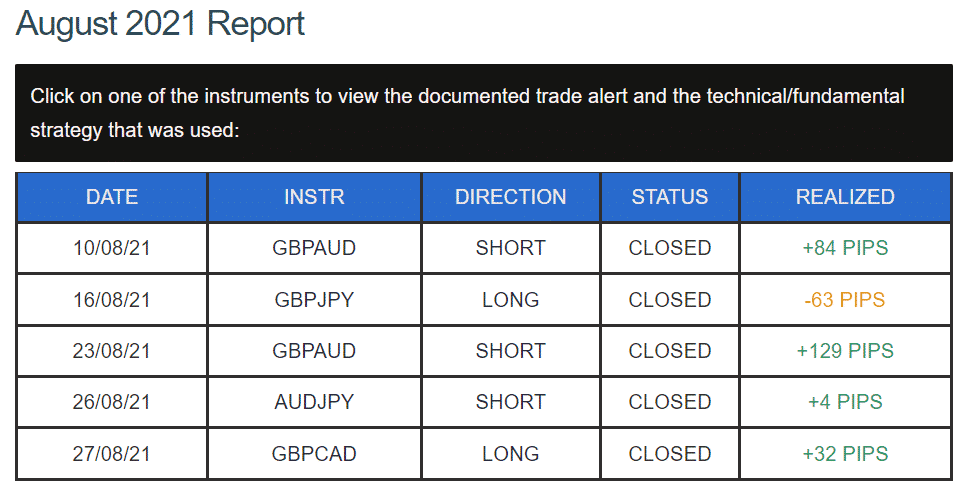 So, we have the August 2021 trading results. The system has lost a single order and won five rest. It's noticeable that from the month beginning there were ten days without a single order placed on many cross pairs.
People say that DDMarkets is …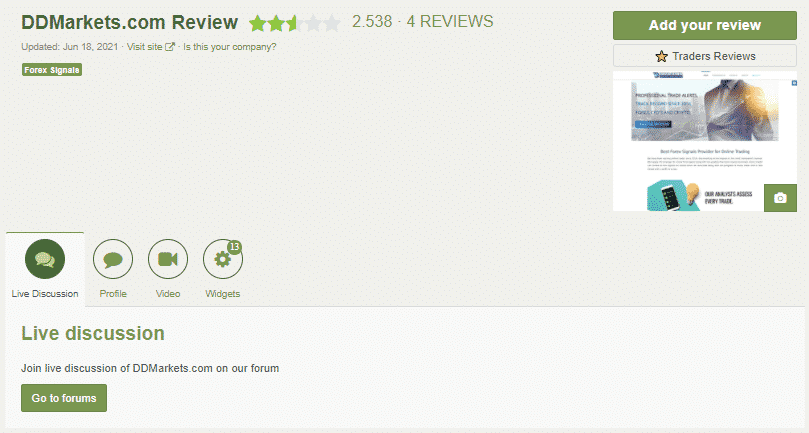 We've got a page on Forex Peace Army deployed. Four testimonials form a horrible 2.5 rating.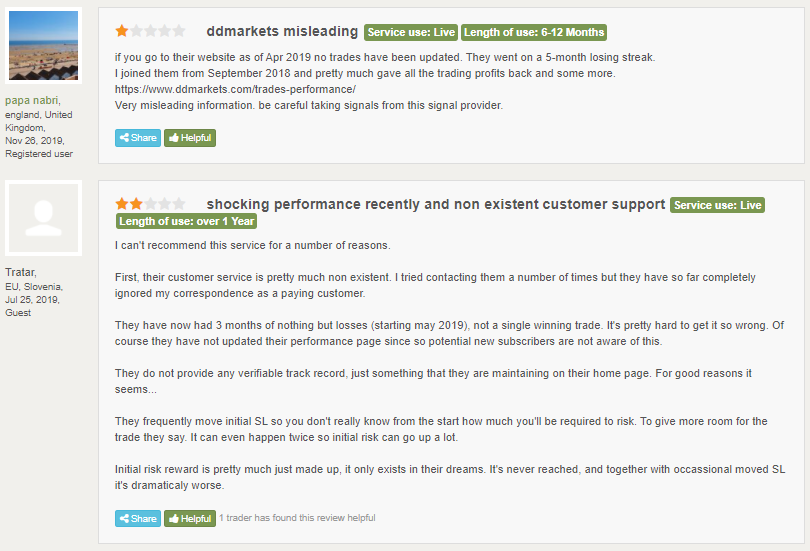 We may note that clients couldn't reach relevant results that were mentioned by the developers. It means that it will be able to repeat on our account. So, we have to wait for positive testimonials from clients.
Verdict
| | |
| --- | --- |
| Pros | Cons |
| Some of packages are affordable | No team revealed |
| | No settings and strategy explanations provided |
| | No risk or money management advice provided |
| | No backtest reports shared |
| | No trading results provided |
| | No testimonials written about the system |
| | Insanely complicated price |
DDMarkets Conclusion
DDMarkets is a company that provides signal services. The devs decided not to wire a good presentation. It doesn't have testimonials or verified trading results from a real or demo account to convince us that the system is a viable option to receive from its signals on our real account. The testimonials show that people couldn't be that profitable as the devs claimed.