Easy Money X-Ray Robot is a trading solution that was released under a LeapFX label. The presentation has many scream statements like "The Beginner-Friendly Plug and Play Software. We can generate up to 50% of the monthly profits using it."
Vendor Transparency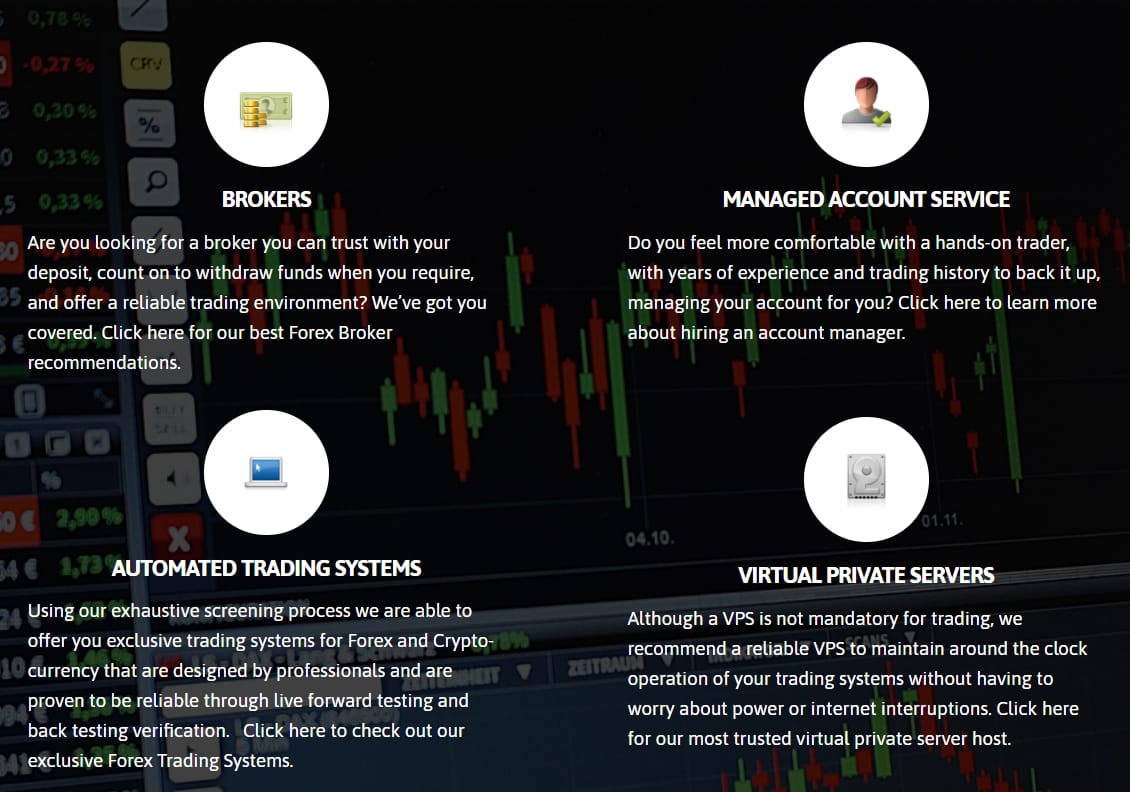 LeapFX is a company that publishes many trading advisors on its site. They provide many other services: broker recommendations, expert advisors, account management, and VPS services.
How Easy Money X-Ray Robot Works

The presentation has not so much information about strategies, settings, and other details:
The system is designed for automatic trading. 
The robot works based on the Trend strategy. 
It trades quite frequently. 
The monthly profit can be from 35% to 50%. 
We can work without significant previous trading experience. 
The system is based on four indicators. 
It uses RSI, Moving Average indicator data to find the best trading opportunities. 
The robot includes money management that works with open deals, protecting them with SL or TP levels.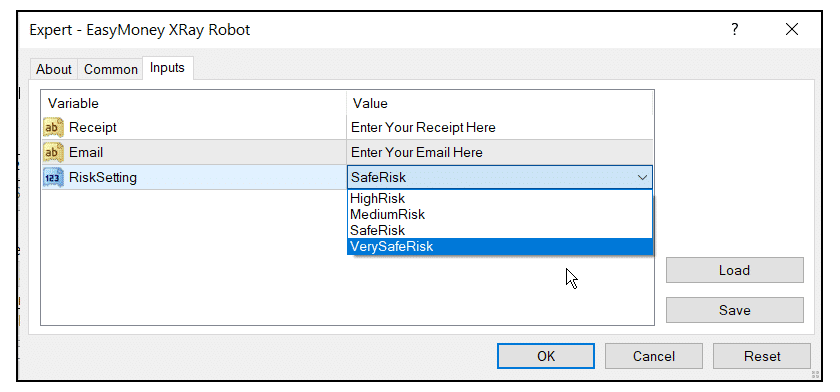 The set list includes only the level of risk.
Timeframe, Currency Pairs, Deposit
The system can trade only EUR/USD and GBP/USD currency pairs.
The minimum deposit should be $250.
The time frame wasn't mentioned by the developers.
Trading Approach
The robot manages to work with a Trend strategy as the main one.
The support strategies are Grid plus Martingale.
Pricing and Refund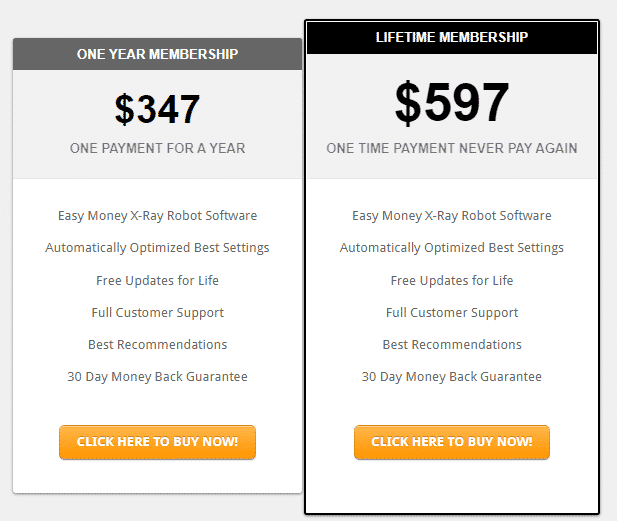 LeapFX provides us with two packages: annual subscription and lifetime payment. The annual membership costs $347. The pack includes a copy of a product, the automatically optimized best settings, free updates for life, and the best recommendations. The one time payment lifetime license costs $597. This pack includes the same list of features. There's a 30-day money-back guarantee.
Trading Results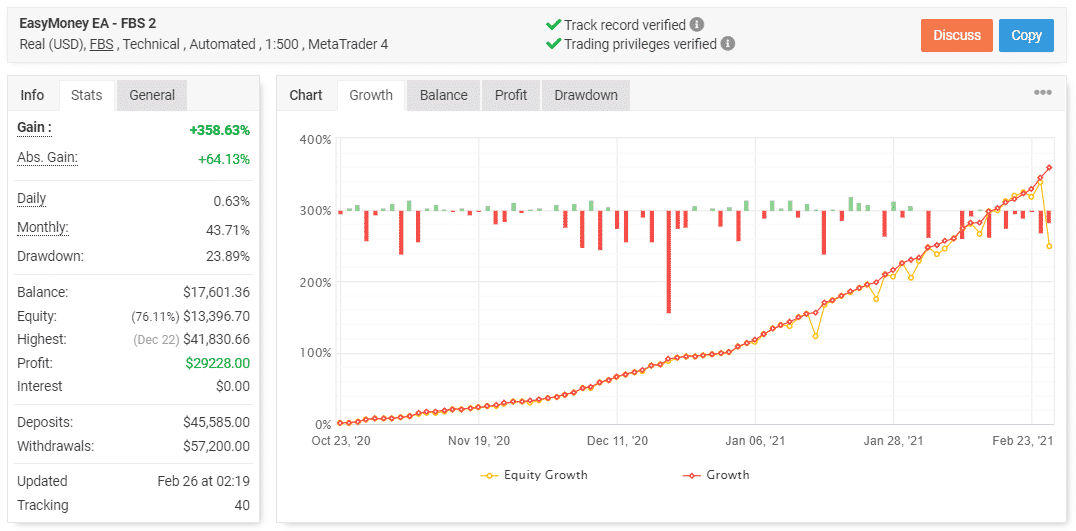 The robot worked on a real USD account on FBS automatically with 1:500 leverage. It used technical data from the MetaTrader 4 platform. The account had a verified track record and trading privileges verified badges. It was created on October 23, 2020, funded at $45,585, and withdrawn at $57,200. The absolute gain was 58.63%. An average monthly gain was +43.71%. The maximum drawdown was 23.89%. It's an acceptable level of drawdowns for that profitability. 

The system traded 5,992 deals with -14,201 pips. We're surprised that the system was profitable with that big Martingale for a mid-term period. The win rate was 64% for Longs and 61% for Shorts. An average trade length was over three hours. The Profit Factor was 1.46.

The system worked with EUR/USD and GBP/USD currency pairs. The most traded and the most profitable cross pair was GBP/USD with 4911 deals and $25,218.42.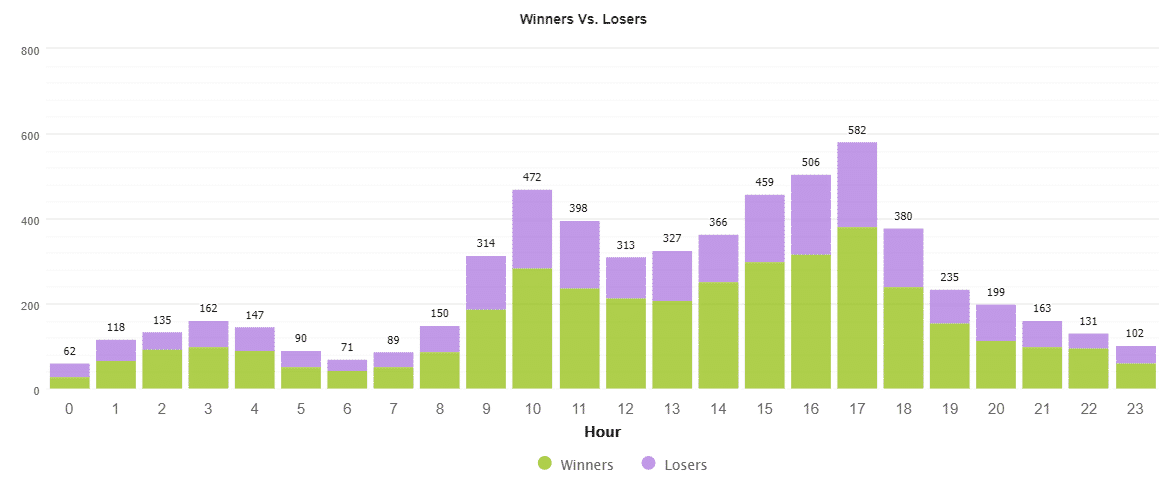 It focused on trading during the European trading hours.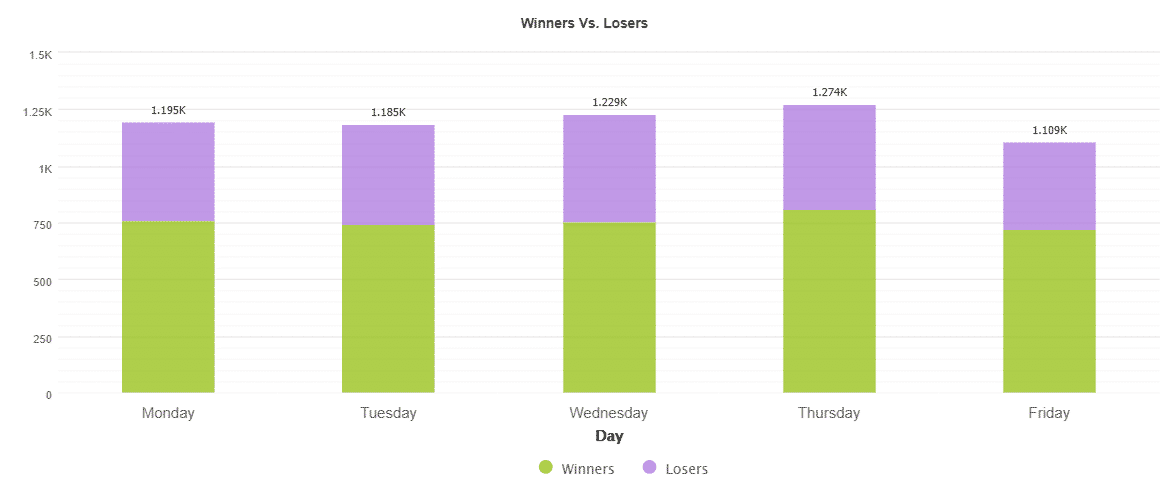 Almost all days were traded with the same frequency. 

There was low-risk trading. 

We don't need access to the history because we already know that the system is Martingale-based.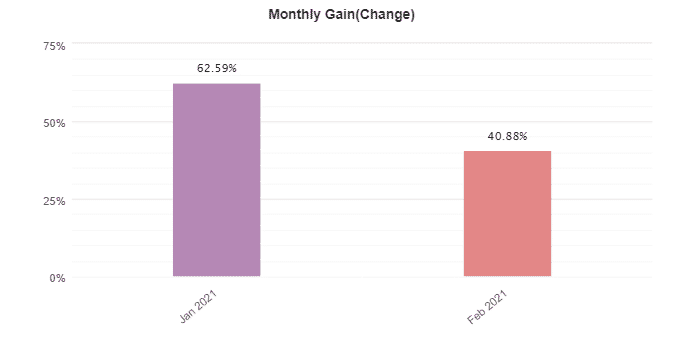 The first two months became the last.
As usual for LeapFX, their presentations don't include backtests. This one is not an exclusion. It's a con because we can't be sure that the system was tested well.
People say that Easy Money X-Ray Robot is…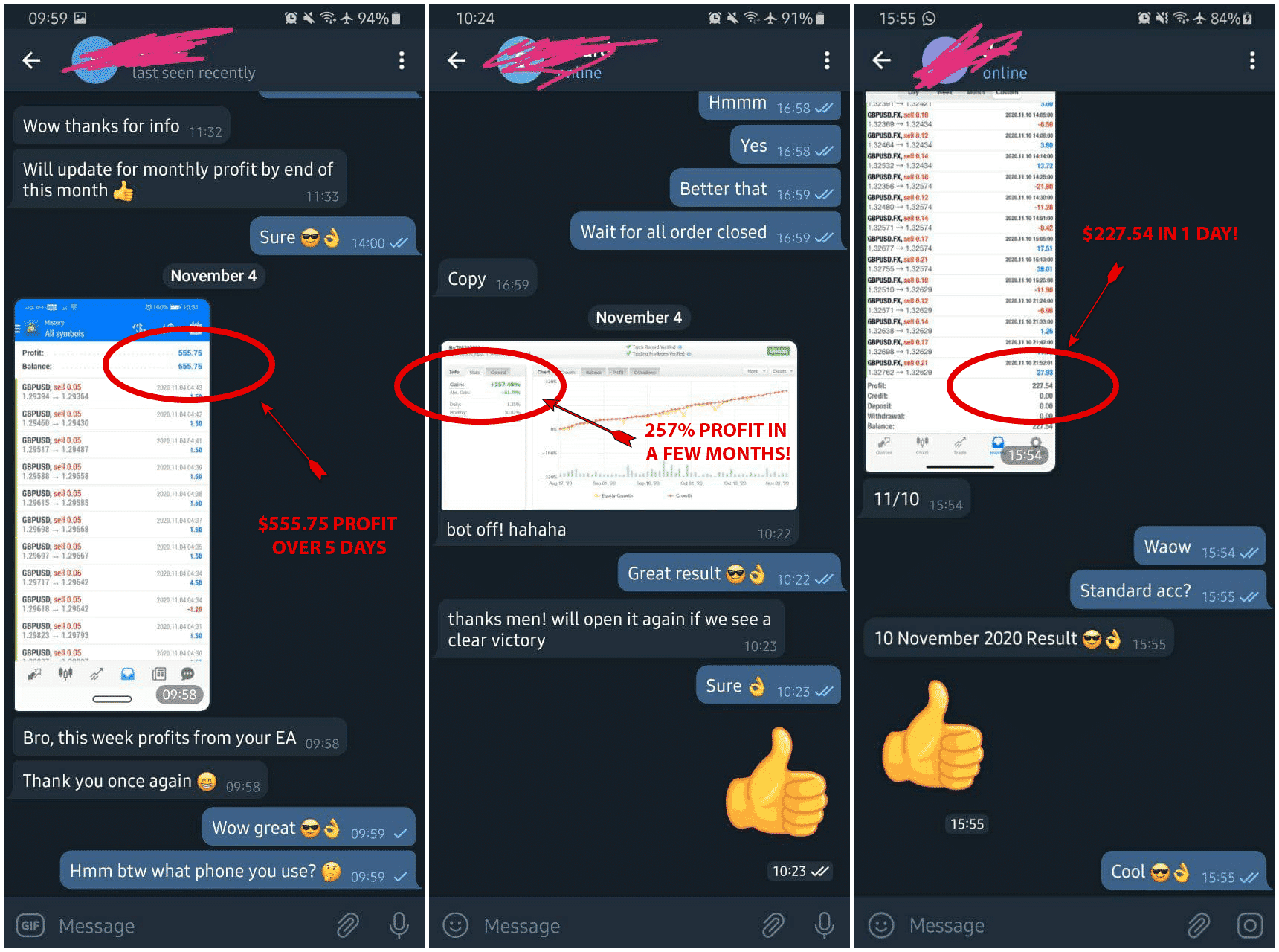 A good EA. We have got many screenshots published on the site. We can't be sure they are real ones and not be done from chafing with friends. 

There's a page on Forex Peace Army created that belongs to the mother company. There's a 3.27 rate based on 13 reviews. 
The last feedback said nothing about Easy Money X-Ray Robot. So, we don't know if clients are profitable with it.
Verdict
| | |
| --- | --- |
| Pros | Cons |
| Well-known design company | No team revealed |
| Real-account trading results provided | No risk and money-management advice given |
| | No backtest reports provided |
| | High pricing |
| | The robot was stopped before March 2021 |
| | No present trading activities |
| | No people feedback provided |
Easy Money X-Ray Robot Conclusion
Easy Money X-Ray Robot is a system that works based on the Trend strategy that ran the account horribly and a Grid with Martingale, which made some profits. The account was stopped and withdrawn. So, we have no idea how the robot is able to work here and now. Much has changed since February 2021. The developers don't care about it anymore.