ELITE Automated Algorithm EA was released several months ago under the Fueled By Forex label. It was introduced to us in the way "Enhance Your Trading With Automation. Gain an edge in trading with our proven automated algorithm software the same type institutional traders use." The presentation could be more informative.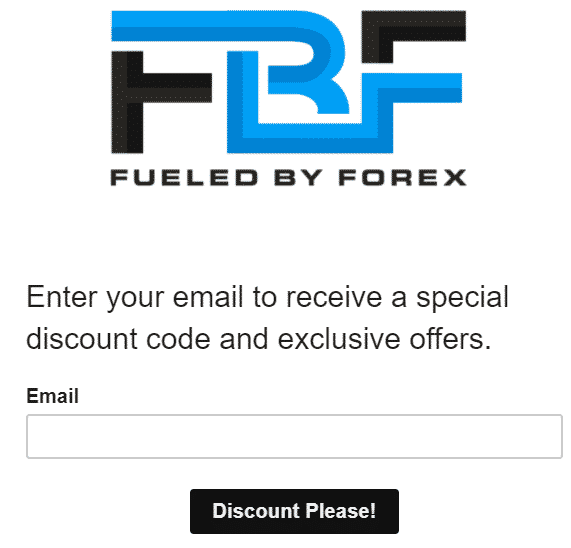 FBF wants us to get a discount but sewed our account to their endless spam.
Vendor Transparency
The company has no transparency in common sense if there's truly a company behind the service. Most likely, there are several developers, and that's it.
How ELITE Automated Algorithm EA Works?
We have some features explained. Others we have found on our own:
ELITE Automated Algorithm EA trades automatically on our account without a need from us to pay attention to it.
The advisor requires a VPS server to execute deals quickly.
The developers don't disclose strategy details.
We may use a referral link to register an account on the LMFX broker house.
The advisor chooses the best trading opportunities to open a trade.
The risk can be customized as we want.
Every open trade receives Entry Point, Stop Loss, and Take Profit.
The developers are ready to help us with installation.
The advisor will be updated if needed.
Timeframe, Currency Pairs, Deposit
It trades five pairs: AUD/USD, EUR/CAD, EUR/GBP, EUR/USD, and USD/JPY.
We have to run an account with over $5000.
The vendor doesn't tell us about the time frame we can work on.
Trading Approach
We don't know what strategy is behind the system.
The system uses short-sized Grids and trades with various Lot Sizes on different symbols.
Pricing and Refund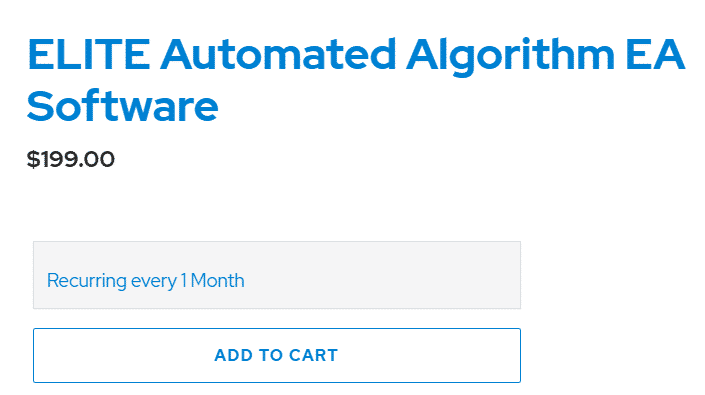 The robot costs $199 for a month. So, it's a subscription-based package. The developers decided not to provide lifetime licenses. The system is delivered without a money-back guarantee.
Trading Results
The robot has been trading on a real account on the LMFX broker. It executes orders automatically. The leverage is 1:1000. The platform is MetaTrader 4. The account has a verified track record. It was created on April 19, 2021. The deposit was $18,888. It was withdrawn at $12,397. Since then, the absolute gain has become +119.95%. An average monthly gain is 68.17%. The maximum drawdown is 40.11%. Nineteen investors track the account.

The robot has traded 1044 deals with 2448.8 pips. An average win is 26.22 pips when an average loss is -40.60 pips. The win rate is 64% for Longs and for Shorts. An average trade length is a day. The Profit Factor is 2.17.

We are allowed to work with five pairs: AUD/USD, EUR/CAD, EUR/GBP, EUR/USD, and USD/JPY. The most traded currency pair is EUR/CAD – 303 orders with $517.45.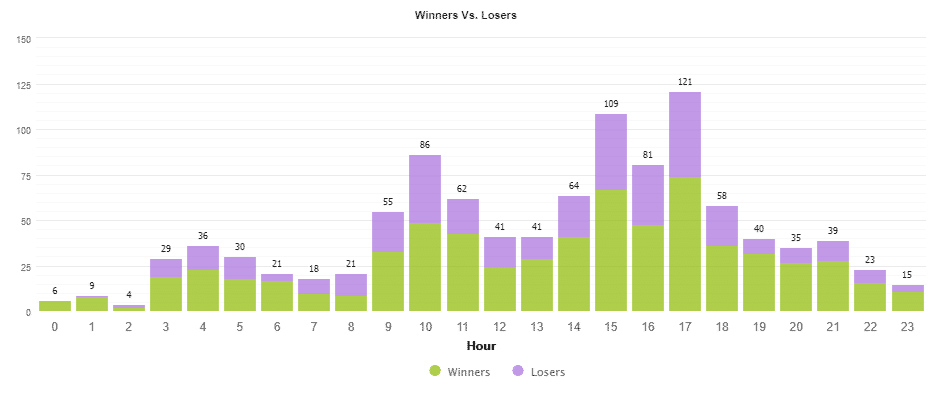 It prefers trading the European trading session over others.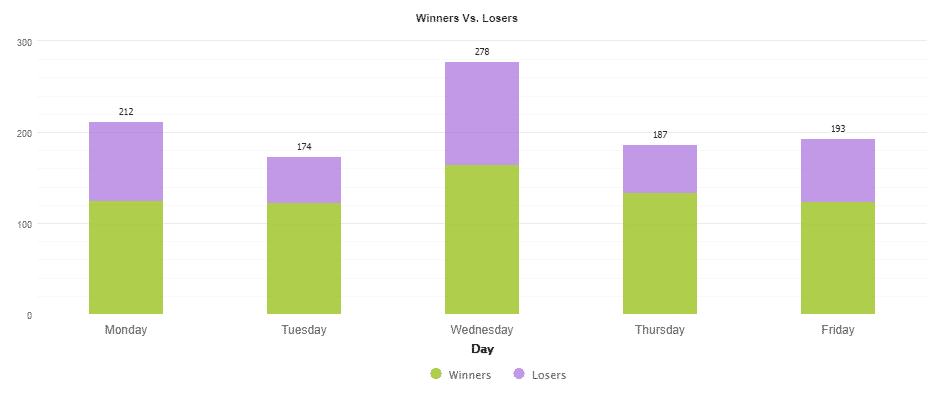 Wednesday (278 deals) is the most traded day. 

The advisor works with low risks to the balance.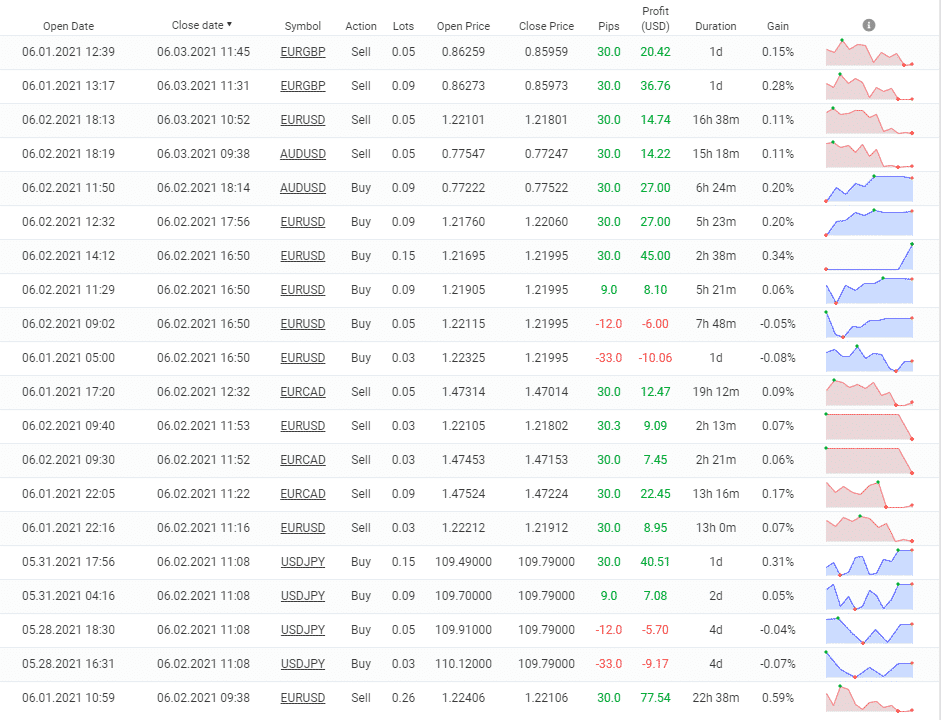 There's x5 Martingale on the board. It's weird that the developers didn't mention it.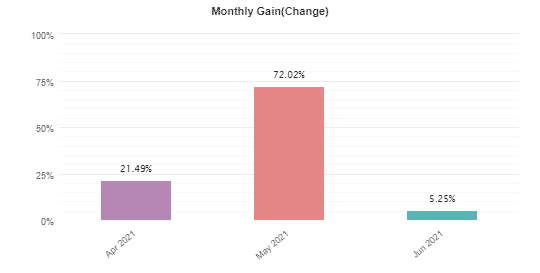 The profitability varies so much depending on the month.
People say that ELITE Automated Algorithm EA is…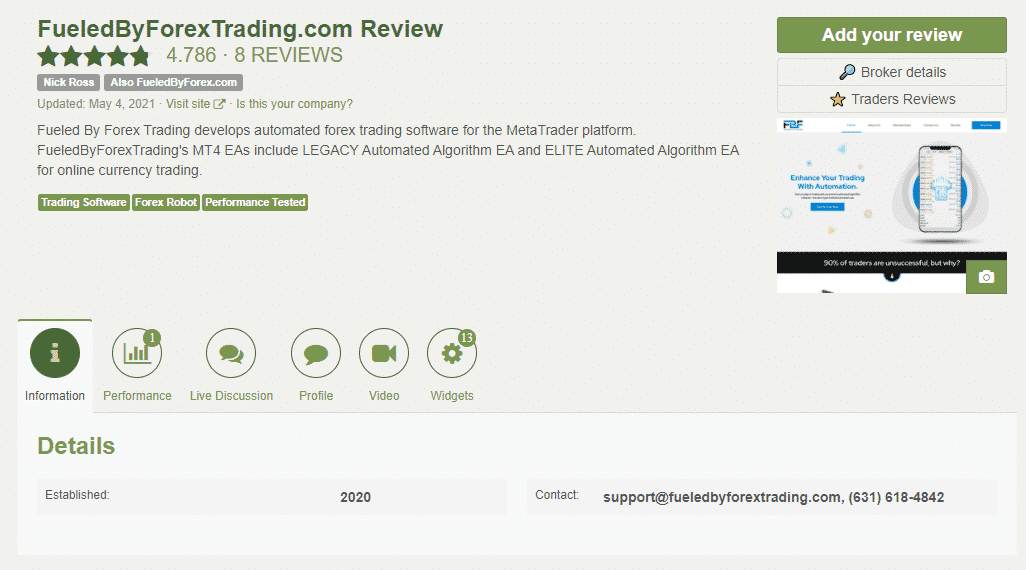 Good. Fueled by Forex Trading runs a page on Forex Peace Army. People have written eight reviews. The final rate is 4.78.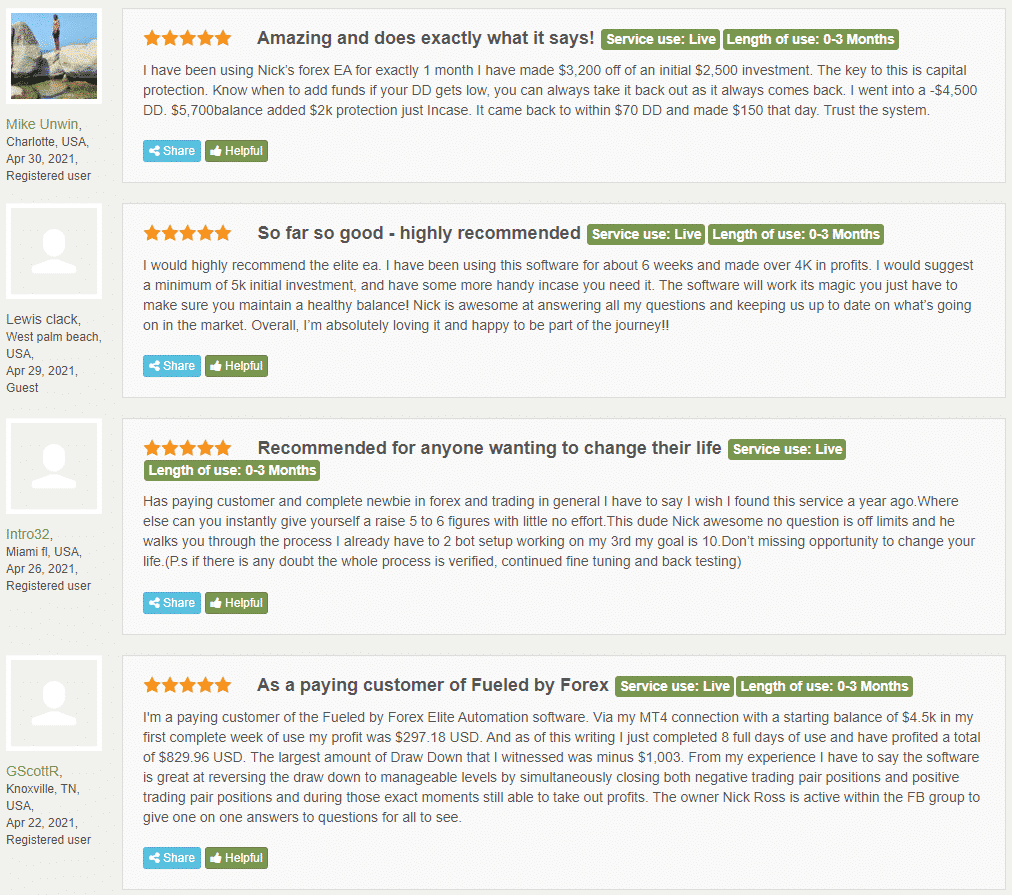 There are only positive reviews published. We have concerns about their fairness. Most likely, they could be paid.
Verdict
| | |
| --- | --- |
| Pros | Cons |
| Real-account trading results | No team revealed |
| | No settings explanations provided |
| | No risk or money management advice given |
| | No backtest reports provided |
| | Martingale is on the board |
| | No lifetime offer existed |
| | No money-back-guarantee provided |
ELITE Automated Algorithm EA
ELITE Automated Algorithm EA is a robot that works with Grid and Martingale strategies. The developers hid the intel about the main strategy. The system is too young and wasn't checked under various market conditions. The offer doesn't include a lifetime license, only a subscription.