FX Deal Club is a service that provides managing accounts for everyone. The main page doesn't look great and shiny. 

There's a professional team of great developers and traders who have been working on the market since 2001, and they are poor enough, so they created a service to make some money. Of course, this intel is fake because, for 20 years, $1000 on the account could be easily turned into several dozen million dollars.
Vendor Transparency

The company has a registration, but we can't check if this is true. The same we have about their office located on MS Tower in Dubai.
How FX Deal Club Works
There's a few information about the service explained: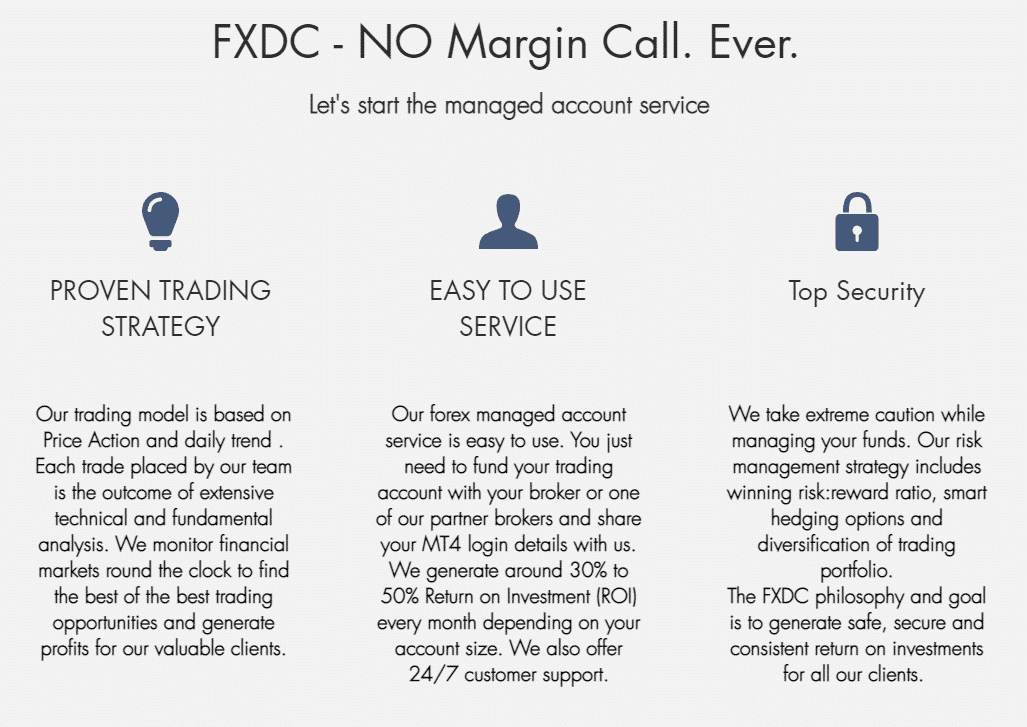 There's a proven strategy behind the system.
Developers have over 20 years of trading experience.
It focuses on finding the best Entry Points 24/5.
The developers ask us about the login and password of the real account to manage.
The expected RIO is from 30% to 50%.
They provide 24/7 support.
The company accepts Bitcoin, PayPal, and Skrill for paying.
$250 is a prepayment to get started.
The developers charge a 35% commission for each winning trade.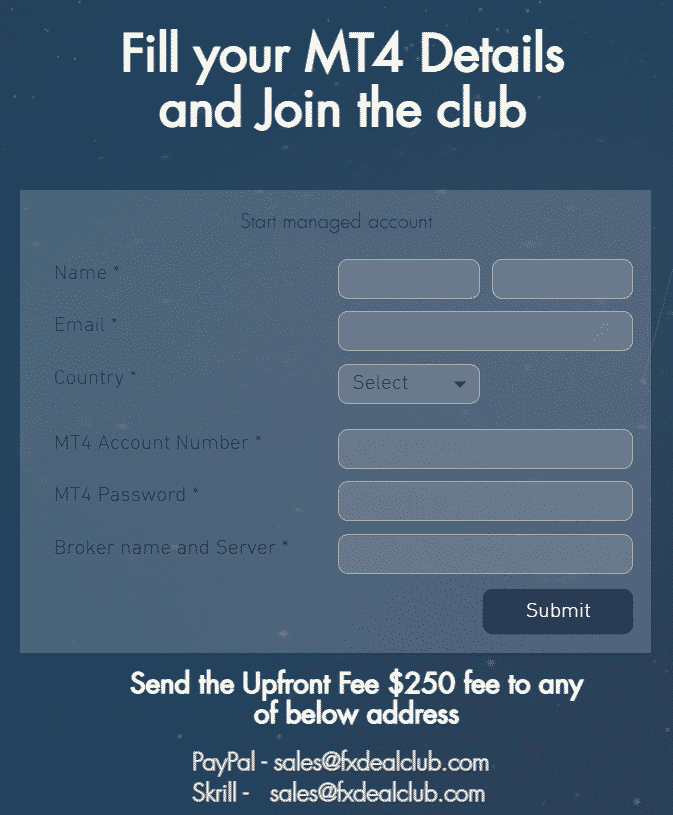 We have to provide all the required information and make a payment.
Timeframe, Currency Pairs, Deposit
The developers don't disclose the time frames the system works on.
The system can work with 18 cross pairs.
The minimum balance is $1000.
We have to have $5000 on balance to trade smoothly.
We may be asked about changing a broker.
Trading Approach
There are strategies like Price Action and Support and Resistance levels trading implemented.
The strategy is based on technical and fundamental analysis.
Pricing and Refund
We have to pay $250 in advance.
The company charges a 35% commission for every winning trade.
There's no money-back guarantee provided.
Trading Results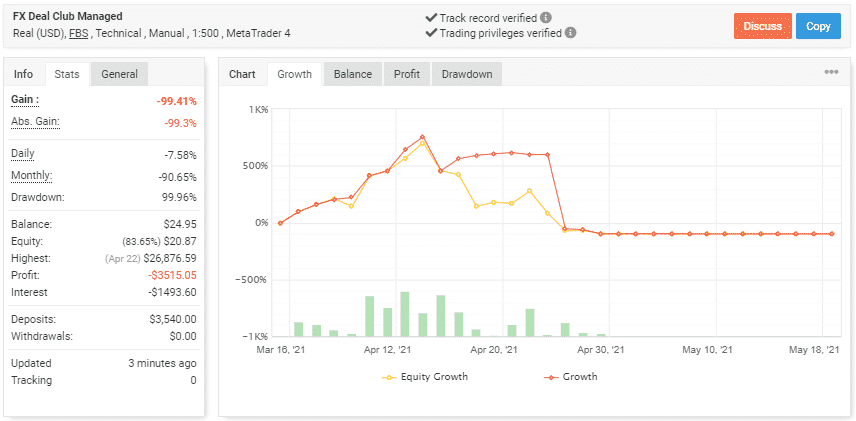 On this screenshot, we can see how their previous blown account looked before the devs removed it. Green bars showed volumes – so there was Martingale. As a result, $26,876 was burnt.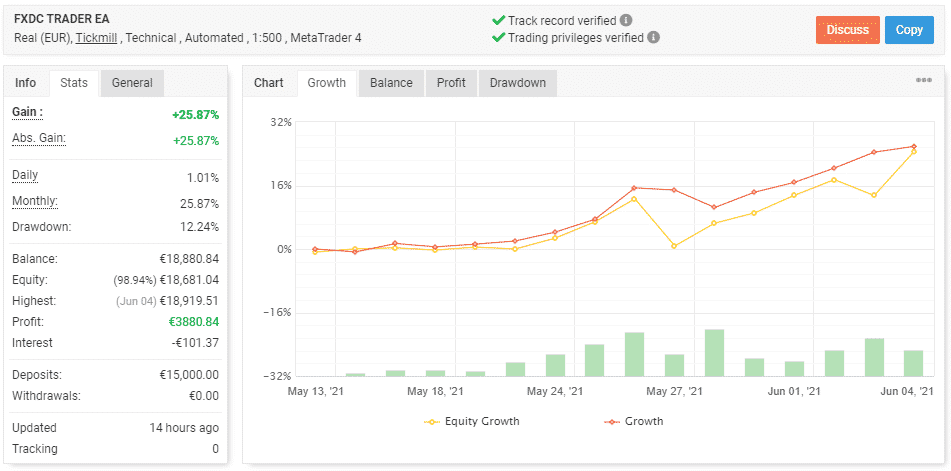 There's a just deployed account on the TickMill broker. The advisor has been running automatically on the MT4 platform with 1:500 leverage. The account has a verified track record icon. It was created on May 13, 2021, and deposited at 15,000 EUR. Since then, the absolute gain has become +25.87%. An average monthly gain is 25.87%. The maximum drawdown is 12.24%.

The system has traded 157 deals with 1217.1 pips. An average win is 14.45 pips when an average loss is -29.35 pips. The accuracy rate is between 89% and 79%. An average trade length is 17 hours 8 minutes. The profit factor is 2.39.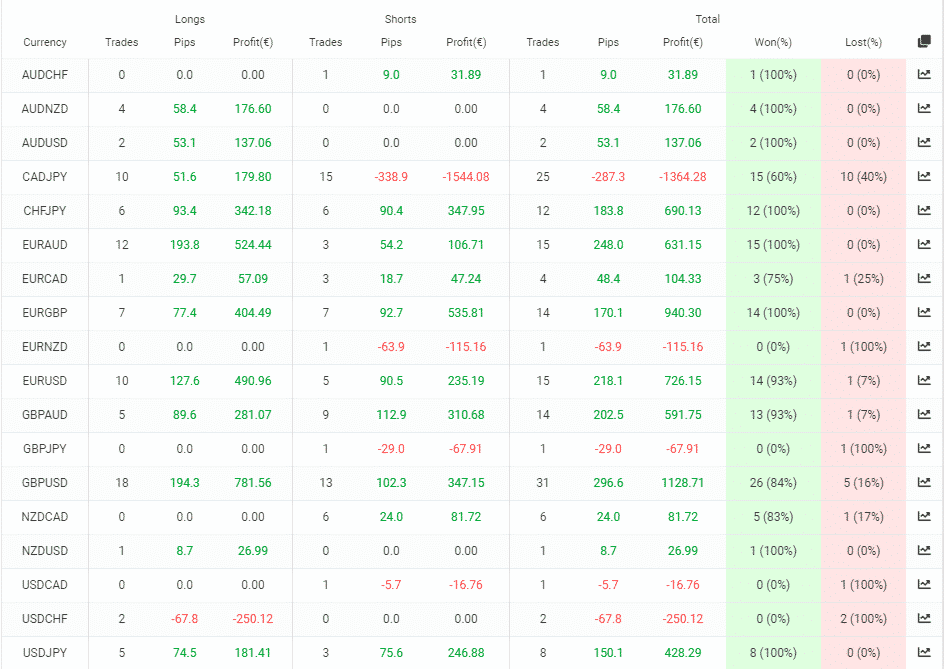 GBP/USD is the most profitable and most traded symbol – 31 deals and $1128.71.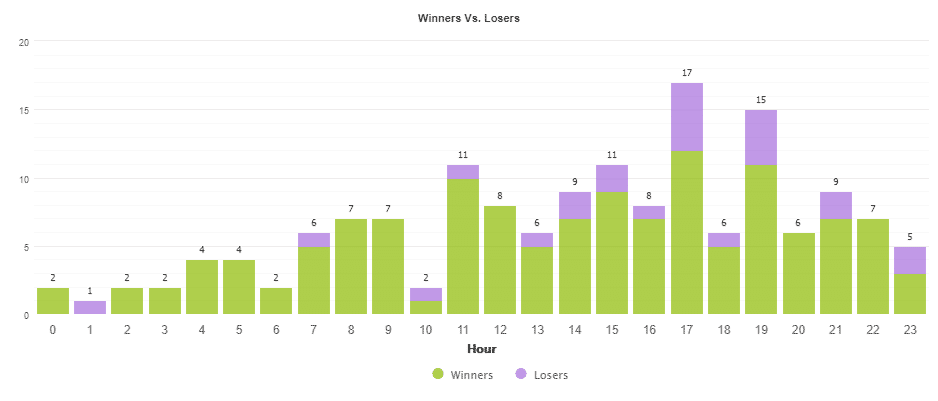 The robot focuses on European trading hours.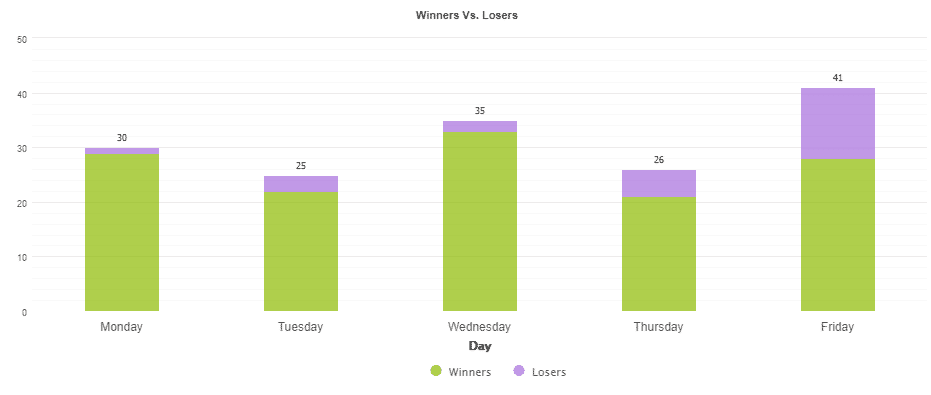 Friday is the most traded day, with 41 deals.

The robot works with moderated risk to the account balance.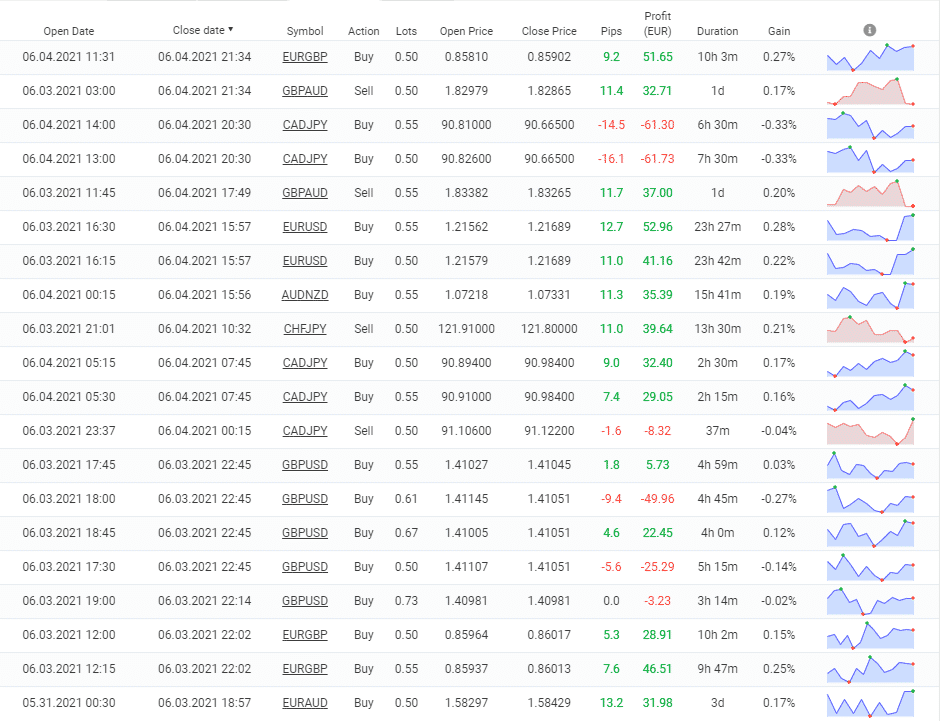 The advisor uses a Grid of 2-4 orders. The system is based on the Martingale feature. This system doesn't use a Hedge strategy.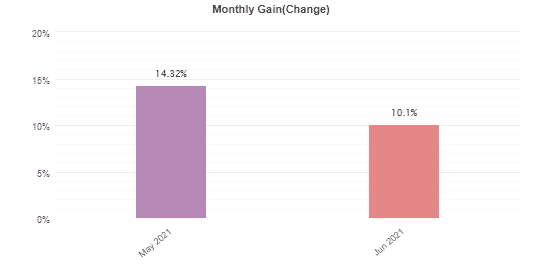 The second month is profitable too.
People say that FX Deal Club is…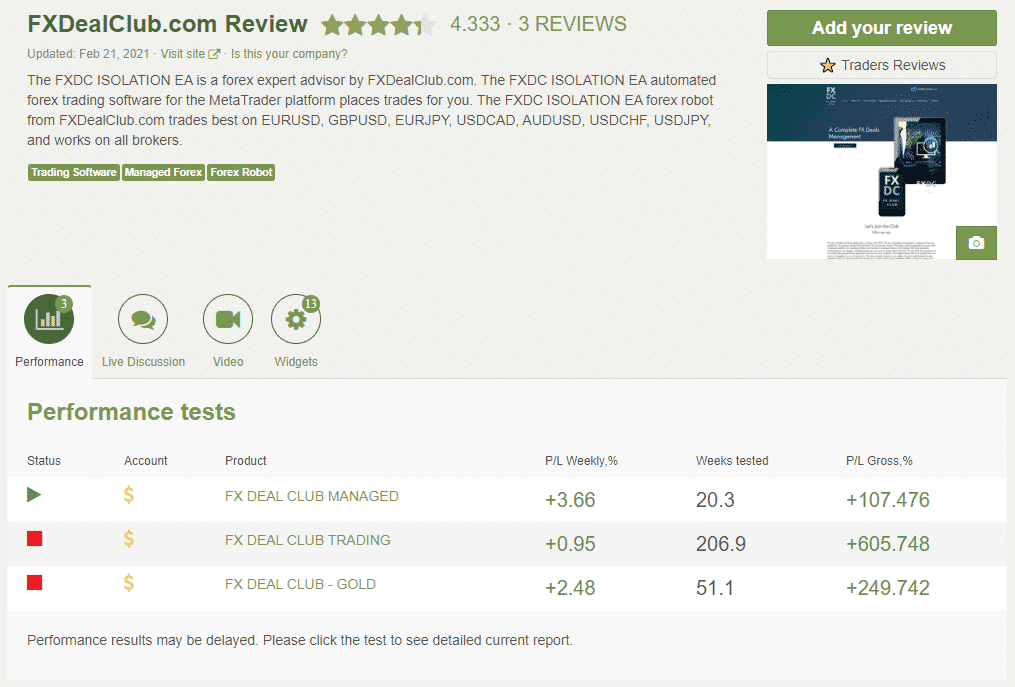 Good. There's an FX Deal Club page on Forex Peace Army. There are only three reviews published. Based on them, we have a 4.3 rate.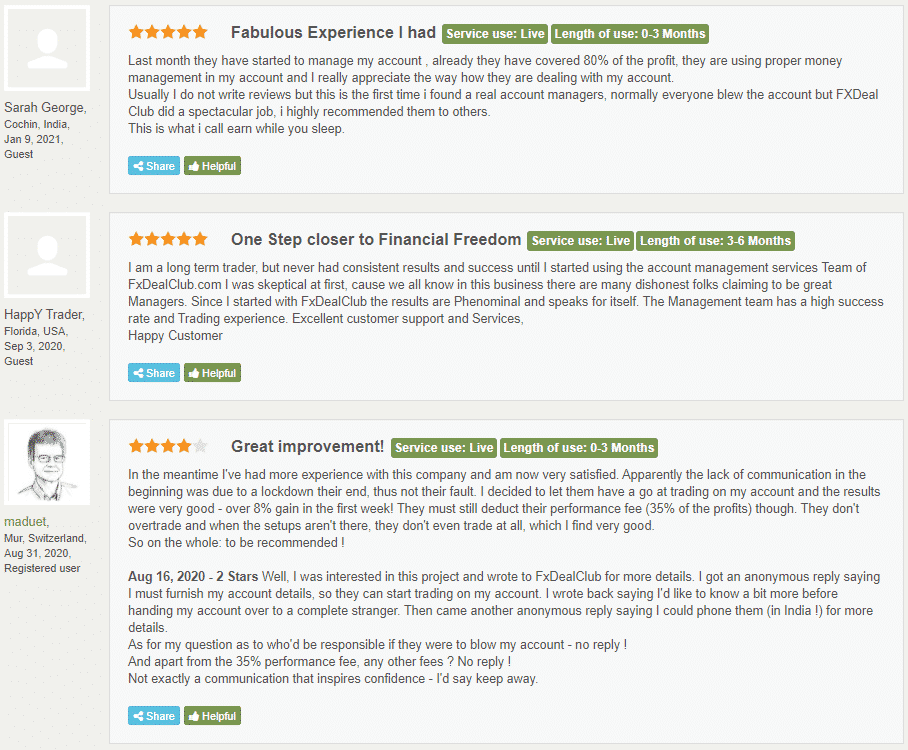 We are sure these testimonials are fake. We already have three accounts that were stopped. The last account is the fourth one. The third account was blown after executing aggressive Hedge win Martingale.
Verdict
| | |
| --- | --- |
| Pros | Cons |
| Real account trading results | No team revealed |
| | No settings explanations provided |
| | No risk advice given |
| | No backtest reports provided |
| | The previous account was blown not so far ago |
| | Aggressive strategies are on the board |
| | No refund policy provided |
| | No real people's testimonials published |
FX Deal Club Review
FX Deal Club is an account management company that has blown several accounts in the past. Now, we have the fourth account under EA management. We are sure the service is risky and should be avoided. The developers don't provide a money-back guarantee and pay back anything if losses on our account occurred.