Jet Trader Pro is a trading advisor that was released half a year ago, but the system was set to trade almost a year ago. The presentation looks wordy and it's a challenge to find a useful piece of information. Can we trade smoothly with this system? Let's check.
Vendor transparency
LeapFX is a veteran on the Forex market. They have designed many various trading solutions that usually deliver without backtest reports but with trading results.
How Jet Trader Pro works
So, we decided to group the most important intel about the system and how it has to act on our terminal in the list below.
The robot works automatically on clients' terminals, opening and closing orders automatically.
It doesn't sit for a long time in drawdowns.
We may not have proper previous experience.
The system trades with a risk level that was determined by us.
The support should be informative and quick to deliver.
The default settings are the best to get started.
We can rely on free updates and upgrades.
Timeframe, currency pairs, deposit
It was customized to trade EURUSD.
We don't know the details of the time frames
The devs do not share info on the recommended minimal deposit.
Trading approach
The strategies are a Grid of orders and Martingale, according to trading results.
The system calculates a perfect entry point.
If the market goes in the right direction it places extra orders with increased lot sizes.
Pricing and refund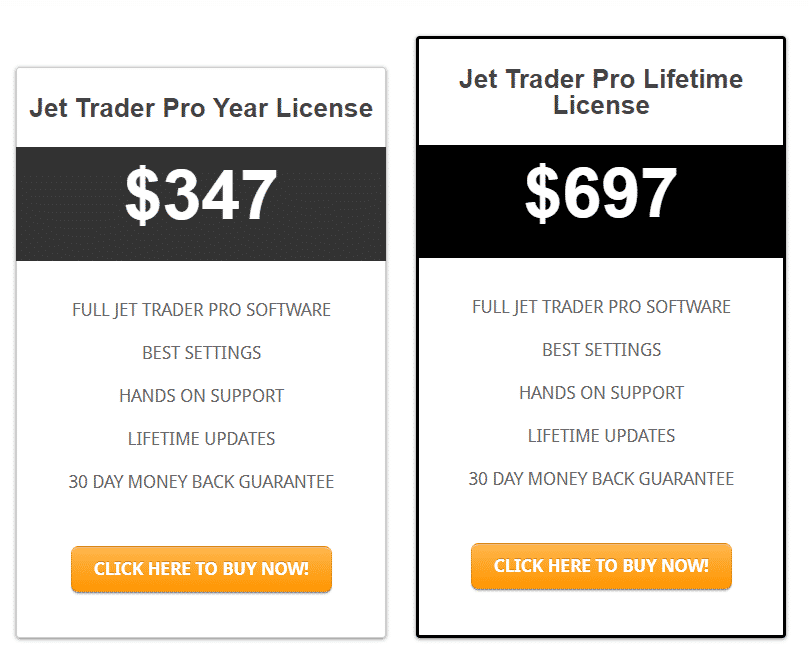 We are looking at the typical offer of LeapFX where there's one lifetime offer and one subscription option. The subscription is available for $347 yearlong. The lifelong pack is available as low as $697. We can rely on Full Jate Trader Pro software, best settings, support, lifetime updates, and a 30-day refund policy.
Trading results
It's so typical for LeapFX not to provide backtest reports for everyone. So, we don't know what results the system could achieve working on the pack tick data.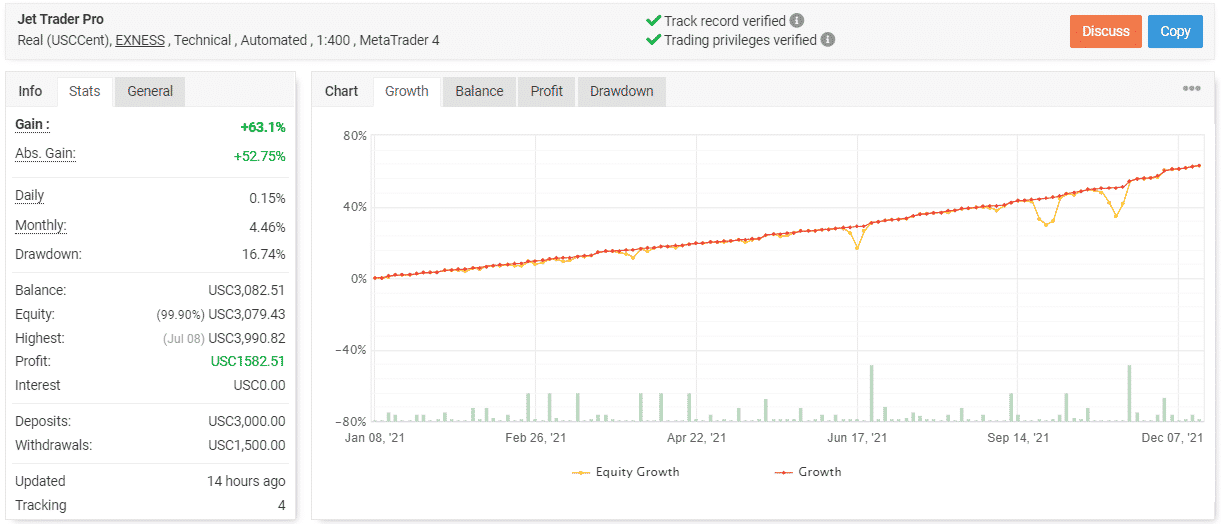 Jet Trader Pro keeps working on a USDCent account on EXNESS automatically with medium leverage of 1:400 on MT4. There's a verified track record badge. So, intel and charts should be relevant. It was deployed on January 08, 2021, funded at USC3,000, and withdrawn at USC1,500. Since then, the absolute gain has become 63.1%. An average monthly gain is 4.46%. The maximum drawdown is 16.74%.

The system has executed 292 deals with 1411.3 pips. An average win is 33.73 pips when an average loss is -81.87 pips. The win rate is 68% for longs and 81% for shorts. The average trade length is four days. It was three days. It means the system can close orders in a profit within this time period. The profit factor is 2.43. It's much higher than an average number of 1.6.

We may note that the long direction was lost in pips but won in profits in USC – 647.6 pips and USC 707.24.

The robot opens orders, focusing on the European trading session only.

Wednesday is ahead in trading activities with 72 orders.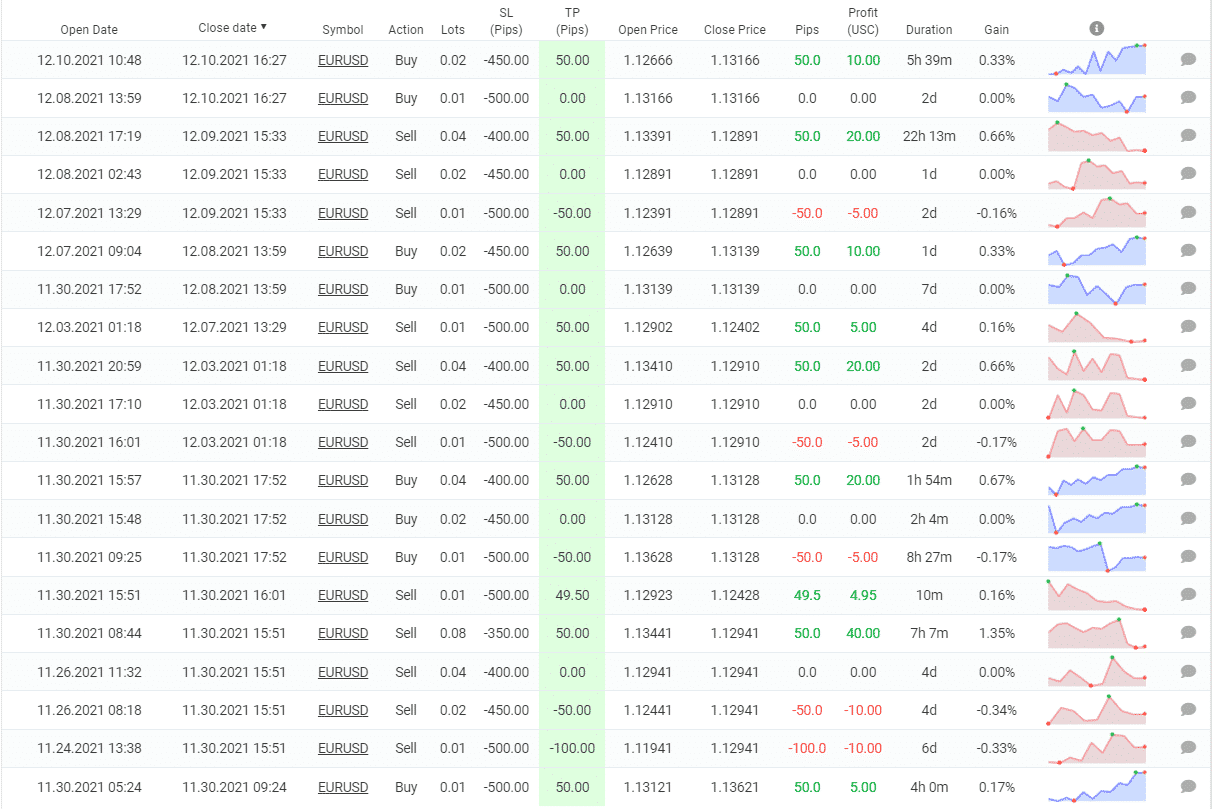 We may note that the system works with a short Grid of orders with pretty conservative Martingale.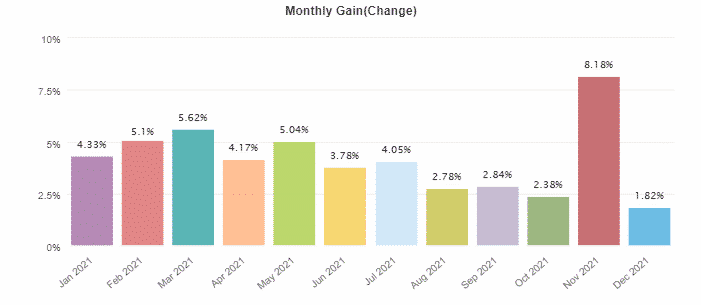 It has been providing various monthly profits this year. We don't know if it will keep going in 2022.
People say that Jet Trader Pro is…
Bad. There's a page of the mother company, LeapFX page on Forex Peace Army. We have sixteen reviews that formed a 3.152 rate. There are no trading accounts connected.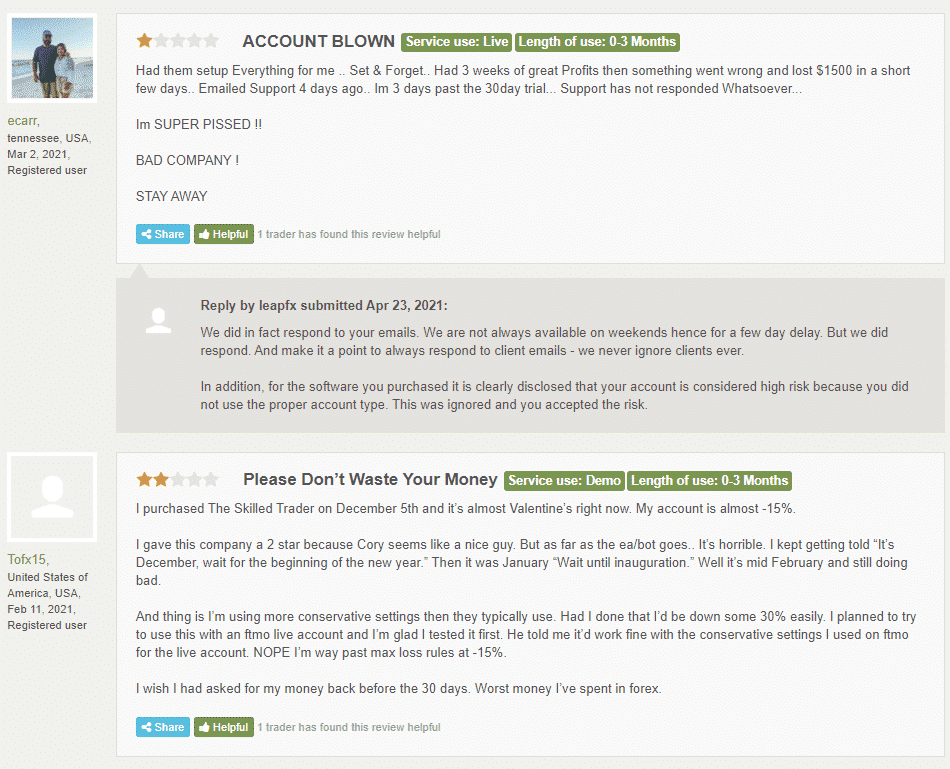 The presentation includes many negative testimonials. Alas, we have no comments about Jet Trader Pro. Most likely, it's because it's a young advisor.
Verdict
| | |
| --- | --- |
| Pros | Cons |
| Trading results provided | No developers revealed |
| A refund policy supported | No risk advice given |
| | The advisor works with risky strategies |
| | No backtest reports provided |
| | Negative user testimonials |
Jet Trader Pro Conclusion
Jet Trader Pro is a trading solution that works with a Grid of orders with Martingale on a real account. These strategies are risky and may not fit expectations of conservative or even moderate-risk traders.