When navigating through the ocean of charts, you often ponder, "What is the perfect trading strategy that can get me the hidden treasure."
We know that you are in this game because you want to be profitable, but coming up with the best strategy requires you to take some steps. In this guide, we will talk about the top five tips to find a flawless trading strategy.
Tip 1. Knowledge about trading
You should know about trading in the FX. Without knowledge, you can't do anything. The more you know, the better you can trade.
Understand the market things, as Mr. Warren Buffett had said, be fearful while others are greedy and be greedy while others are fearful.
For instance, look at the chart below. If you don't know anything about a bullish or bearish candle, or downtrends or uptrends, how will you take positions?
Why does this happen?
In every business, knowledge is critical. This is particularly true for forex, as your hard-earned money is on the line.
How to avoid a mistake?
Talk with experts. One of the great things one can learn is communication skills. You must have the ability to speak with people so you can gather some information from them.
Reading is also very important for an individual. One can learn a lot from books. You will find reading habits in every successful person.
There are many advantages to reading if you stay happy, reading makes you psychologically strong. The thing you are doing is like trading; you must have enough grip on this so the outcome will be better.
Tip 2. Start small
One of the biggest reasons many people fail is because they want to achieve everything overnight, which is next to impossible.
Many traders want to start with the larger lot size so that they can achieve higher profits. However, it is a two-edged sword and can break your trading strategy. Therefore, you should start small.
Why does this happen?
Most traders don't have a clue of what the hell is going on. They want to achieve overnight riches. FX is not a get-rich-quick scheme.
How to avoid a mistake?
One should stay patient and start small. This is how they can understand the market terms, how it works. You have to work slowly and gradually, and one day, when you know everything, you can invest big. The main rule is to stay patient.
Tip 3. Coolness is the key
If your mind is not at ease, you can't do anything. One should stay calm when things aren't going according to their way.
There will come a time when you will see the damage; pairs can go low because it is the rule of the market. It won't always work according to our predictions.
For example, if a trader sees this big bearish candle, they'll quickly jump to conclusions and enter the short position. But the market made its move to see what happened next.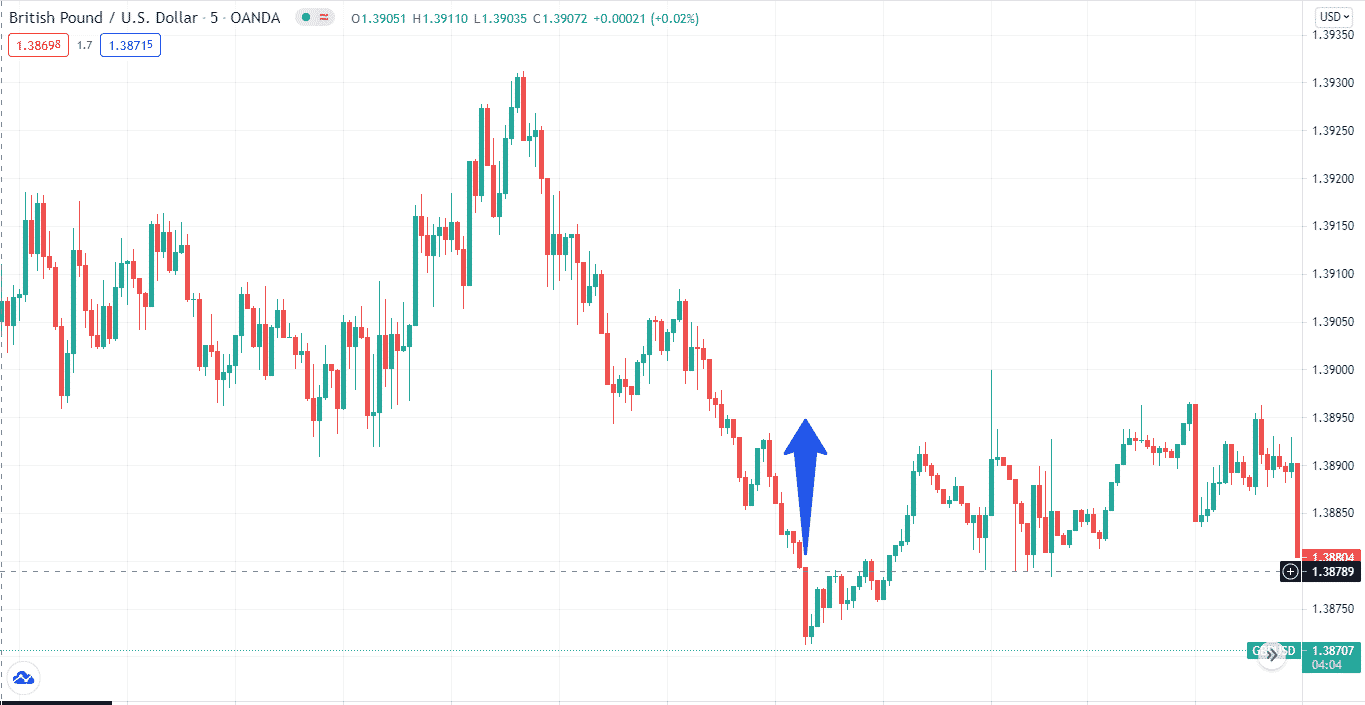 Why does this happen?
Many people get angry because things aren't going according to their way. But the market depends on several factors, and it creates its path.
How to avoid a mistake?
When creating a trading strategy, don't jump to a conclusion. Let the market do its thing, and then take your positions.
Tip 4. Go according to the plan
A trading plan consists of a trading strategy. What many people do doesn't go according to the plan. We should learn new tricks but have said that we should know what we are doing. It's not a lab that you start experimenting with daily.
Let's explain this on the chart. You did your analysis and found that the market will make a downward move. However, when you saw the bullish candle, you went against your plan and took a buy position.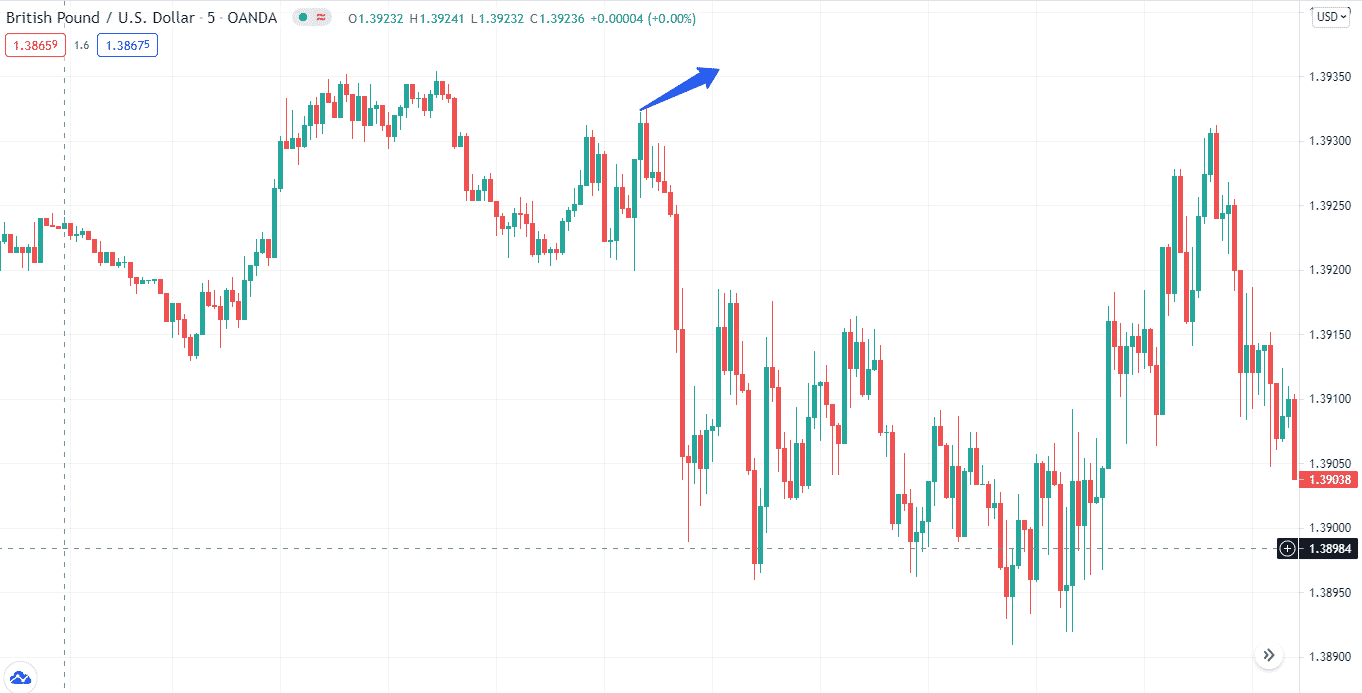 You can see what happens next. The market moved against you.
What does this happen?
As we mentioned earlier, the market depends on several factors. A trading plan keeps you disciplined.
How to avoid a mistake?
There's a saying a genius can't beat an idiot without a plan, but an idiot can beat a genius with a plan. Make a plan before you start trading.
Tip 5. Elements of a perfect trading strategy
Here are the key elements of a trading strategy:
1. Money management
Money management is part and parcel of a trading strategy. Take a look at the chart below. By recognizing a bearish candle, you think, "Great! I am going to take a short position here." However, the bearish trend quickly vanishes, and the price advances. In this situation, if you haven't applied risk management, you can see your account's equity declining.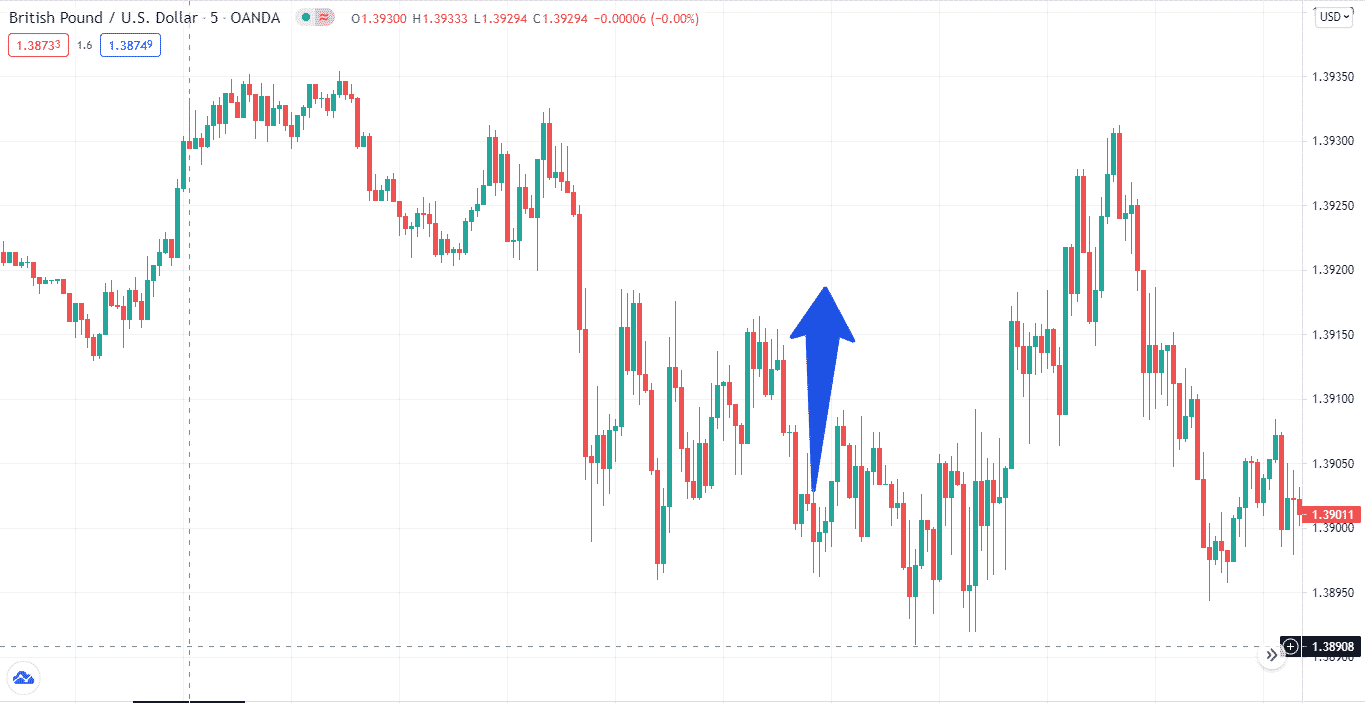 Why does this happen?
The market makes several peaks and troughs. Therefore, you need to define your risks associated with trading.
How to avoid a mistake?
One way to avoid your losses in forex trading is to have a stop loss and take-profit order.
2. Psychology
Forex is 90% psychology and 10% trading. Emotions play a major role in trading. Factors like fear and greed can make or break your strategy.
When you see the trend, greed comes into play, and you enter your positions without a proper trading plan. This can become your worst nightmare.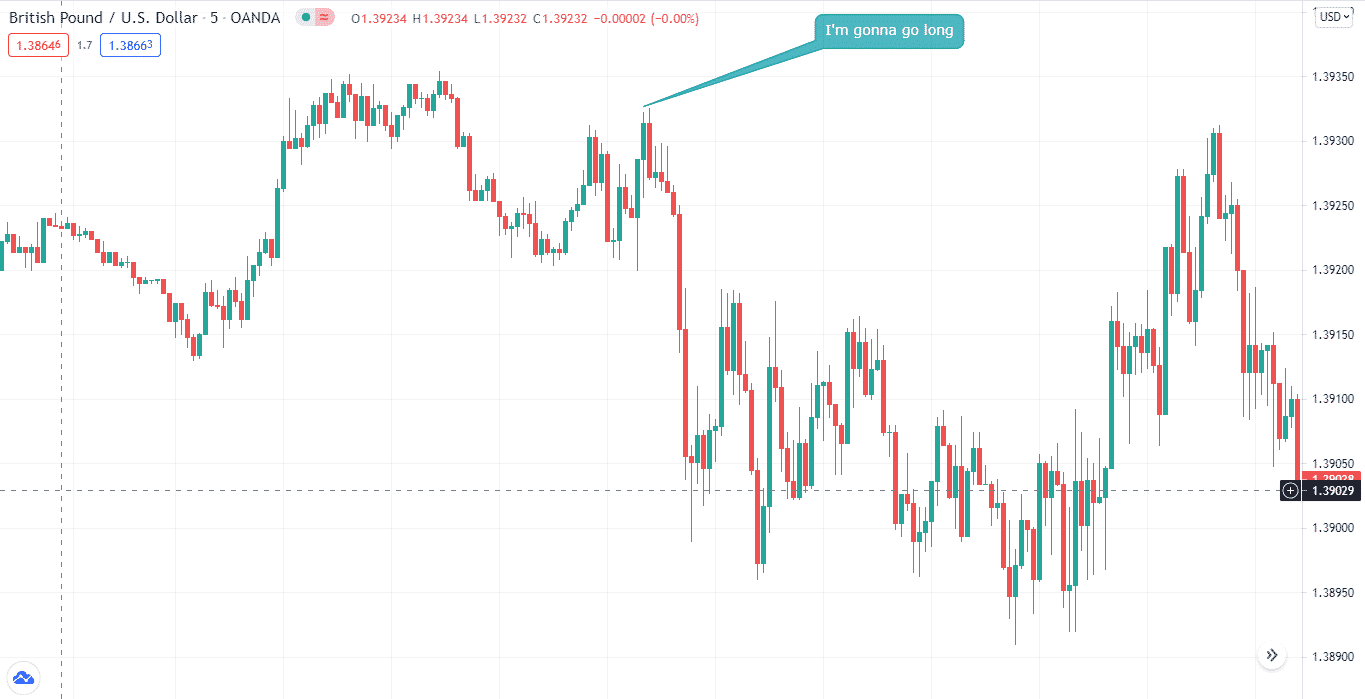 Why does this happen?
The forex market can trigger greed and fear. Greed when you want to make quick bucks, and fear when you are on the losing end.
How to avoid a mistake?
It's vital that you stay composed, follow your trading plan, and throw emotions out of the window.
3. Trend trading
Here's how you can tweak your trading strategy.
Follow the trend
The trend is your best friend in trading. If you follow it, you'll be successful. However, it is crucial not to follow the trend blindly.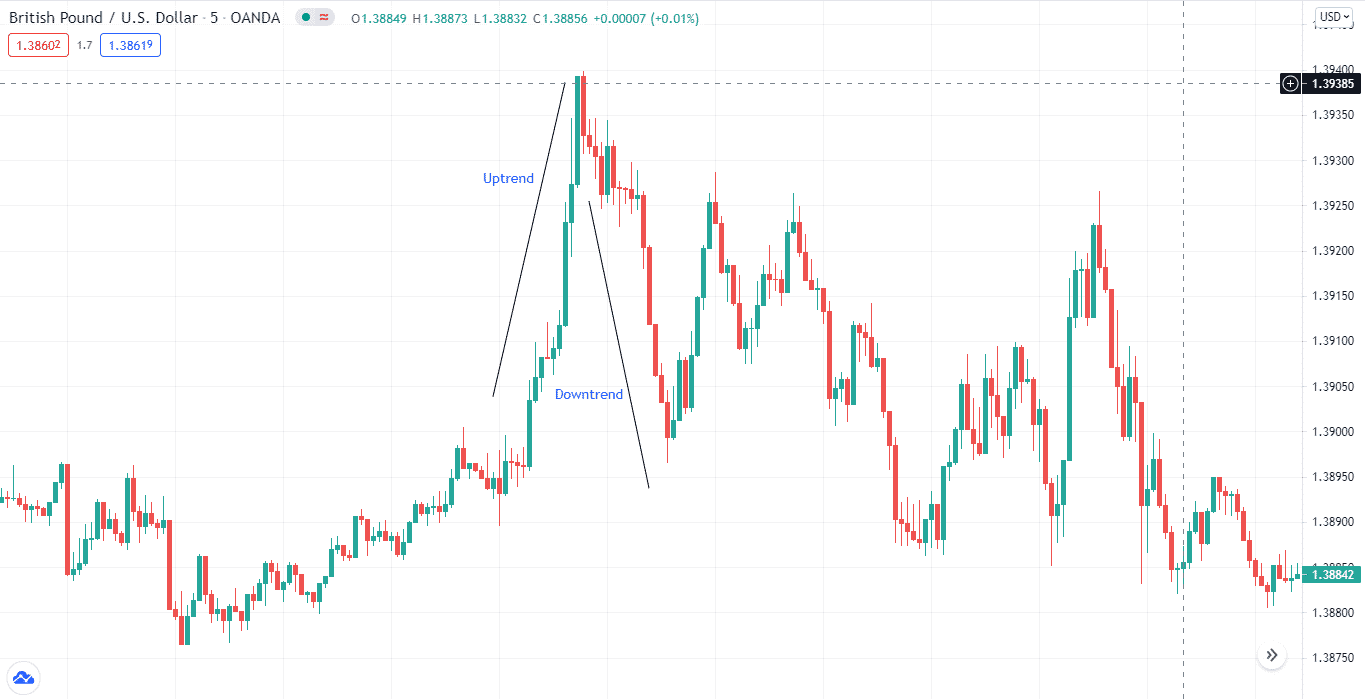 Let's take a look at the above chart. As you can see, after creating an uptrend, the price reverses and follows a downtrend.
Why does this happen?
Trends can pop up for short or long-term. It can be an uptrend or a downtrend. You can't rely on long positions if the uptrend changes. You have to tweak it.
How to avoid a mistake?
For a flawless approach, you have to analyze the trend. Questions like where the trend is going, why it is going, and how long it can help you find all the answers.
Final thoughts
In a nutshell, you can perfect your trading strategy by following a few simple rules. Don't go for anything fancy, or don't copy everything that the trading gurus or Jim from the neighborhood say. Follow the plan, and you'll be successful.