Rombus Capital is a firm that provides services of copy trading and social trading. There are some widgets of their accounts. The main claim is "Rombus Capital has been set up with a strong vision to help and support traders and investors, addressing the concerns as well as challenges in Forex Managed Accounts and Forex Social Copy Trading." They can help us with trading only if we have from $1000 on the account.
Vendor transparency
The vendor has a low level of transparency. We have a photo of a potential teacher, but there are no profiles on Facebook or MQL5 shared. We must trust them blindly. It's not professional. The last grotto or con is that we don't know how much it costs to learn for half a year from them.
How Rombus Capital works
Let's talk about details, explanations, settings, and other features:
The company helps us with managing our accounts.
We can expect that after their management, the returns will be higher.
We have access to our funds all the time.
The service provides only high ethical investments.
The company allows people to get profitable high returns.
It runs the company based on a high corporate culture.
"Assisted and managed by skilled money managers."
The company provides a high level of transparency.
The service can be used after having $1000 on the account.
The system runs the account with proper and acceptable risks.
The system "holds strong expertise and a proven track record."
Their clients are satisfied.
All operations are executed transparently.
The system has a reporting feature.
Clients are partners because they bring funds to work with.
The company requires us to provide all details about us.
Timeframe, currency pairs, deposit
The developers didn't reveal trading strategies behind the systems.
It trades many currency pairs.
We have no idea about the time frame.
$1000 is the minimum deposit to get started.
Trading approach
We have no idea how the systems that run accounts function.
Pricing and refund
We have to create and deposit an account at 10,000, 50,000, or 250,000 EUR. The developers are going to work on the EURUSD currency pair only. The performance fees are acceptable, 40%. It's not cheap, but not expensive either.
Trading results
The devs failed to provide any backtest report about how the systems were tested and what results they managed to obtain. It can mean that the developers can not own them and just bought several advisors to provide signals.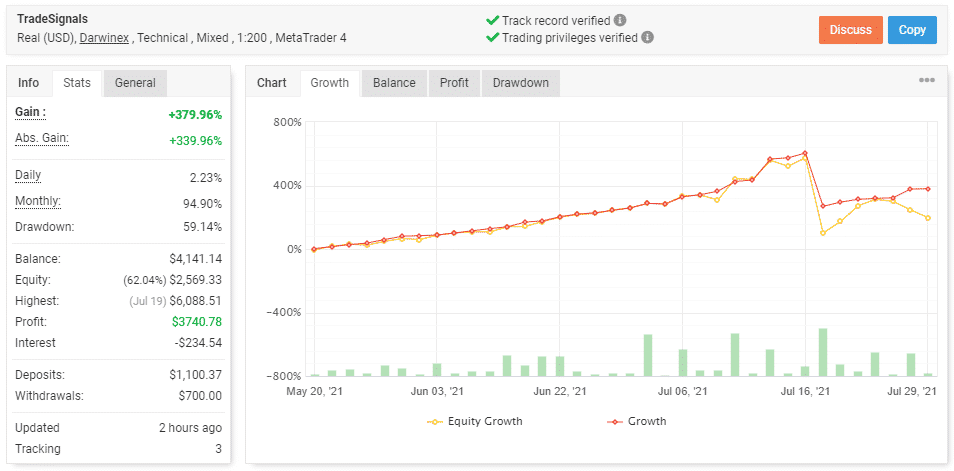 The advisor has been running the account on the Darwinex broker automatically with the leverage of 1:200. The account has a verified track record and trading privileges verified. It was deployed on May 20, 2021, deposited at $1,100, and withdrawn once at $700. The maximum gain has become 379.96% after a huge loss. An average monthly gain is 94.80%. The maximum drawdown is 59.14%. It's an insanely deep number. It's dangerous to experience this on a real high leverage account.

The system has executed 277 orders with 9690.3 pips. An average win is 69.56 pips when an average loss is the same numbers -65.33 pips. The win rate is 74% for longs and 74% for shorts. An average trade length is 2 days. The profit factor is 1.85.

The system trades everything it can find on the terminal. It's so risky because it can't be customized for all currencies at once.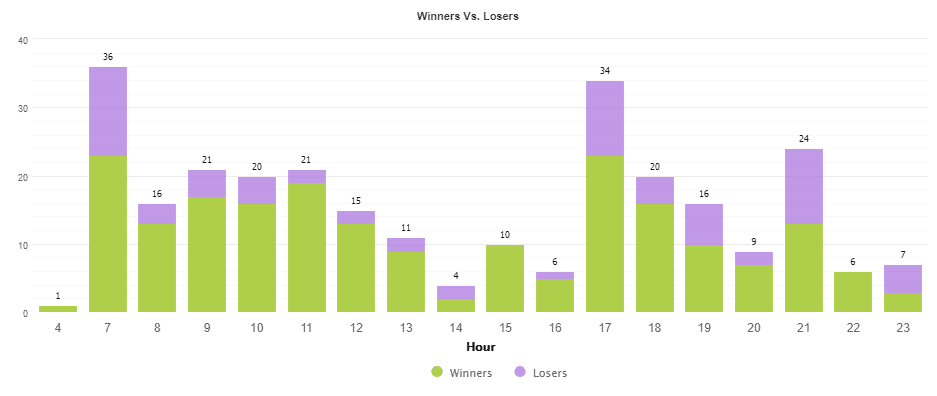 The system starts opening trades from the beginning of the European trading session.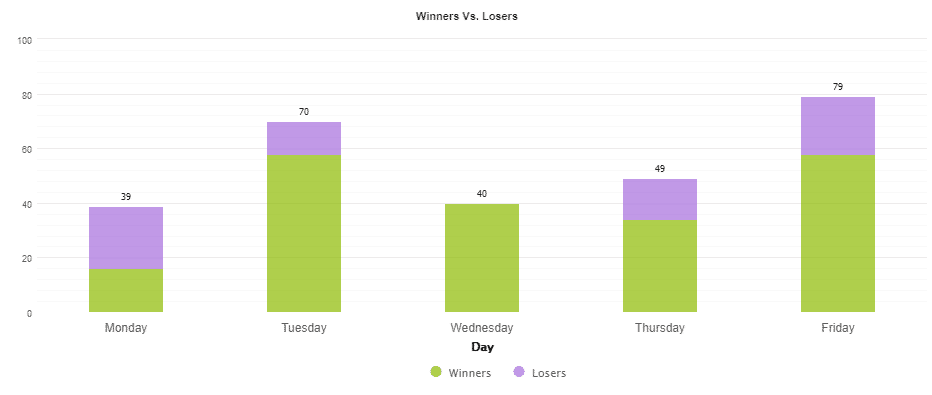 It's noticeable that most of the losses occurred on Monday.
The system trades with huge risks. To lose 10% of the account, the robot has to lose only 4 orders in a row.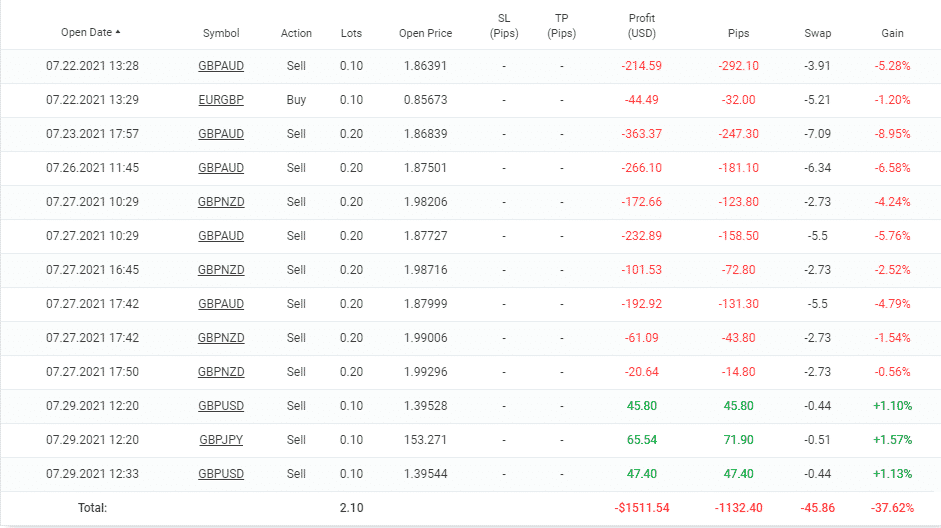 We can see how many pairs are sitting in huge drawdowns. If they get closed, the account loses 37.62% of the funds.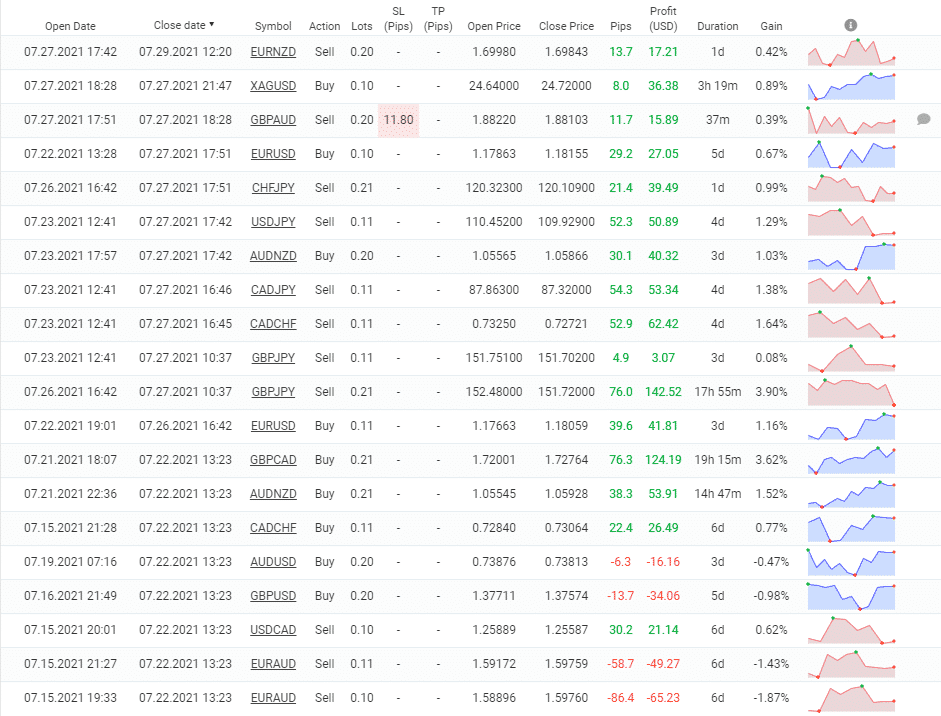 The system works with different risks on various pairs.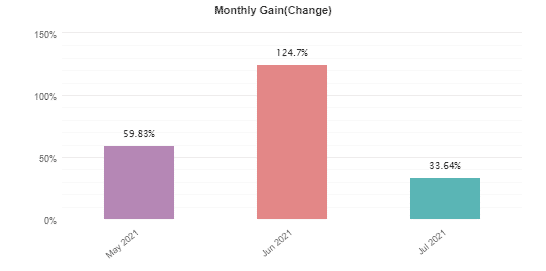 July is going to be closed with profits. Let's see if August brings huge losses.
People say that Rombus Capital is …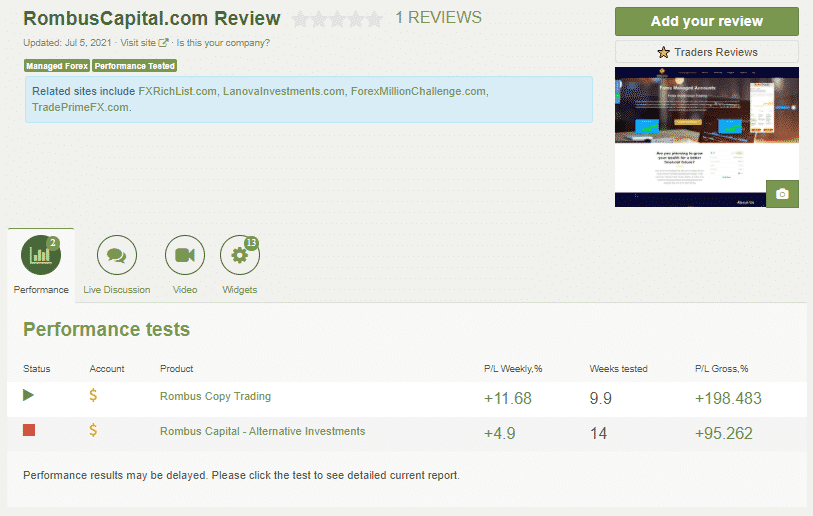 Good. The company has a page on Forex Peace Army. There's a single testimonial available. There are two trading accounts that were created 9.9 and 14 weeks ago. One of them was stopped.

We have only a positive review. It's not viable because the system is not quite viable because of truly high-risk trading.
Verdict
| | |
| --- | --- |
| Pros | Cons |
| Real-account trading results | No team revealed |
| | No risk advice given |
| | No backtest reports shared |
| | High-risk trading |
| | Lack of customer reviews |
Rombus Capital Conclusion
Rombus Capital is a money management service company that trades with endless pairs but informs us that the managed account will be used for trading EURUSD only. It's ridiculous. What's the reason not to provide trading results from that account? It's awkward. We have no profiles of traders on MQL5, Myfxbook, or Facebook. So, the company has a low level of transparency. It means allowing them to manage at least 10,000 EUR can be a huge mistake.