Tip Toe Hippo is a trading solution that doesn't have an account extended and well-written presentation. They could write it better, having spent a bit more time, but the devs don't care about what we think about them.
Vendor transparency
The company has no transparency at all. We have no idea who they are and what trading experience they have. At the same time, there's no information about their legal registration.
How Tip Toe Hippo works
The presentation almost doesn't include details about how the system works and what it has behind it. It was a challenge for us to unite available info in the following list.
The system works completely automatically for us. It opens and closes orders without a need for human interaction.
The main account where the system works was deposited was $30,000.
They focus on protecting our accounts from big drawdowns.
"Equity line goes up. Sure, not all the time- but upwards it marches."
The devs claim that the system had proper testing before it was turned into the expert advisor.
Timeframe, currency pairs, deposit
The system works with the unmentioned time frame.
The devs didn't reveal currency pairs the system trades onl.
Trading approach
The advisor opens and closes orders automatically.
It calculates lot sizes.
It covers all orders on the market with SL and TP levels.
Pricing and refund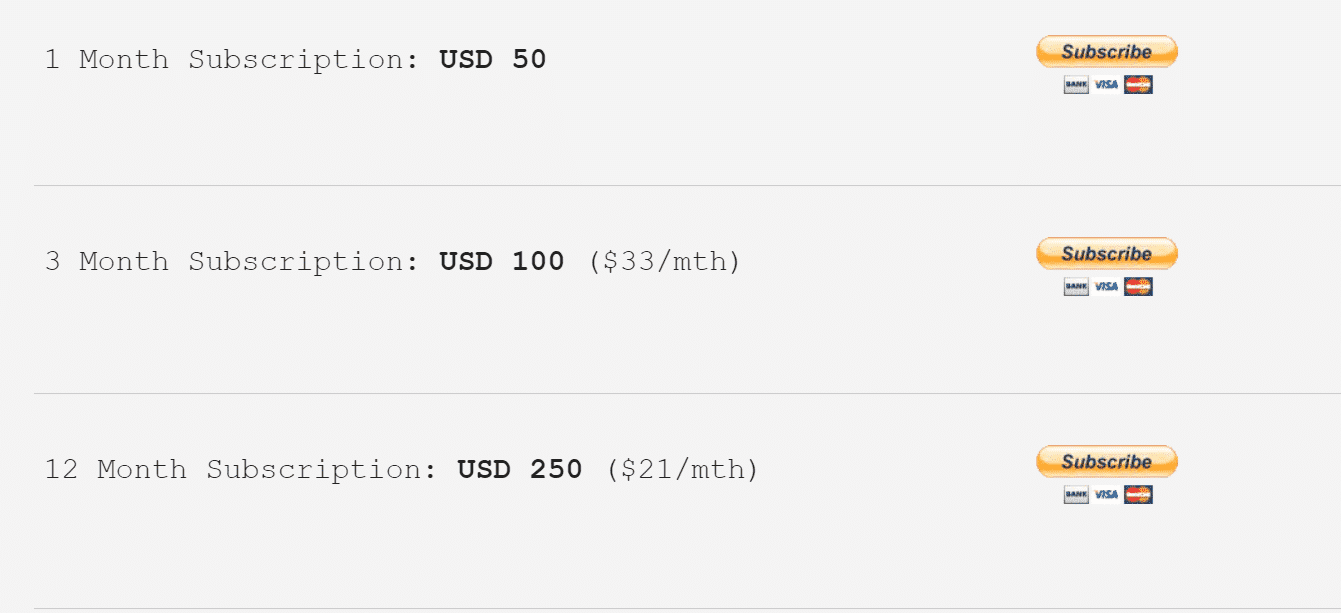 The offer includes three rental packages. We can subscribe to the system for $50 monthly. The three months rent costs $100. If we decided to subscribe for a year, it could be $250 annually. We have no money-back guarantee or other features to cover us.
Trading results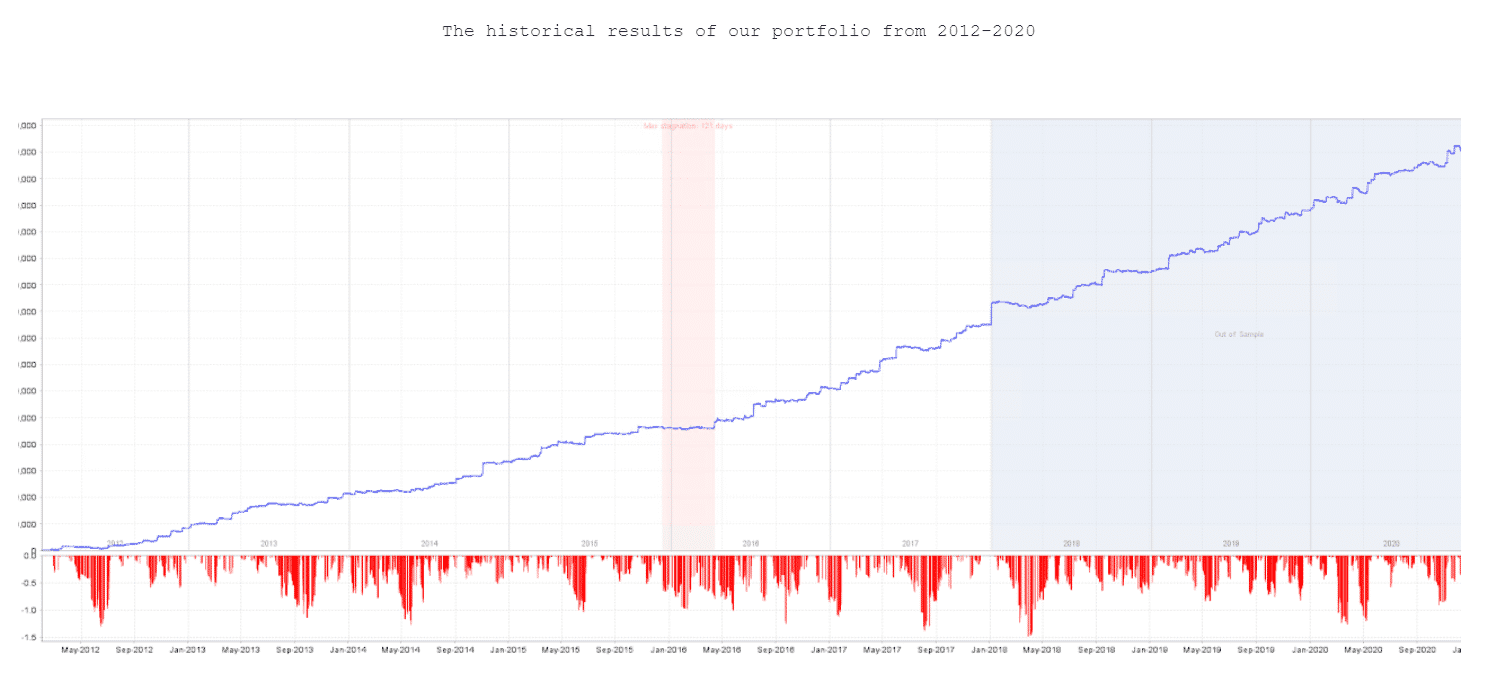 We have only a chart of the backtest without a final table. We don't know from what broker nine-year data was picked. There are "12 independently correlated systems performed to minimize the downside and maximize profit. The maximum drawdown was 15%." We may note from volumes that the system could use Martingale to recover.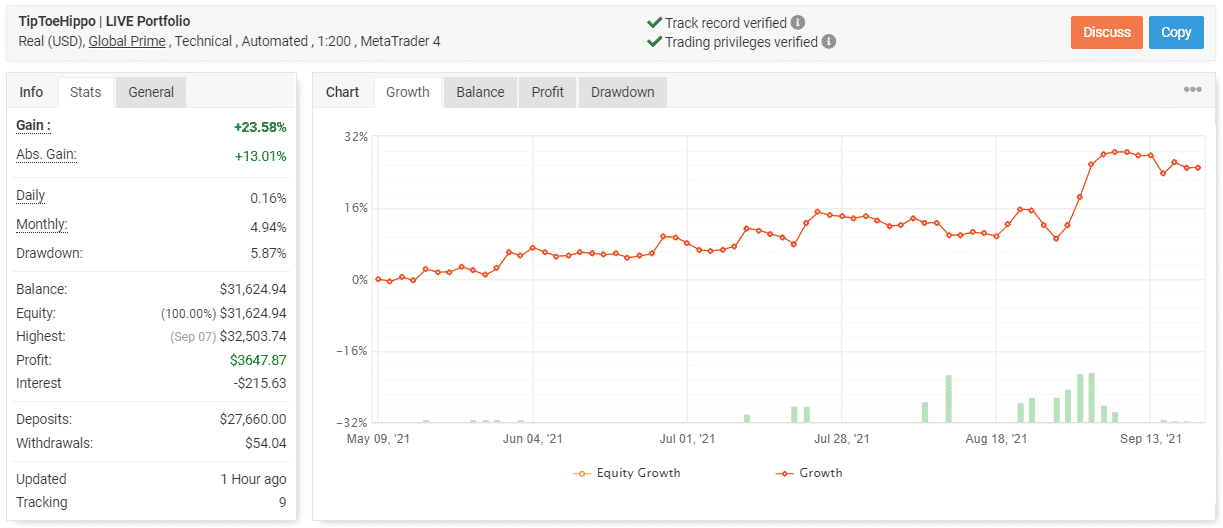 Verified trading results are another must part of understanding if the system fits our expectations or not. We can check all the data verified and analyzed by Myfxbook during the whole period. The robot has been working on a real USD account on GlobalPrime automatically with 1:200 leverage on MT4. The account has both: a verified track record and verified trading privileges. It was created on May 09, 2021, and deposited at $27,660 and withdrawn at $54.04. Since then, the total gain has become 23.58%. An average monthly gain is 4.94%. The maximum drawdown is 5.87%.

The robot has closed 163 deals with 3193 pips. An average win of 109.20 pips is higher than an average loss of -71.12 pips. The win rate for longs is 52% (74/141) when for shorts is 36% (8/22). An average trade length is 14 hours 27 minutes. The profit factor is 1.44.

It works only with indices: GER30, JPN225, and US30. There were no trading activities on the currency pairs.

The system focuses on trading the openings of Asian, European, and American sessions.

Tuesday is the most traded day when Monday and Wednesday are the less traded days.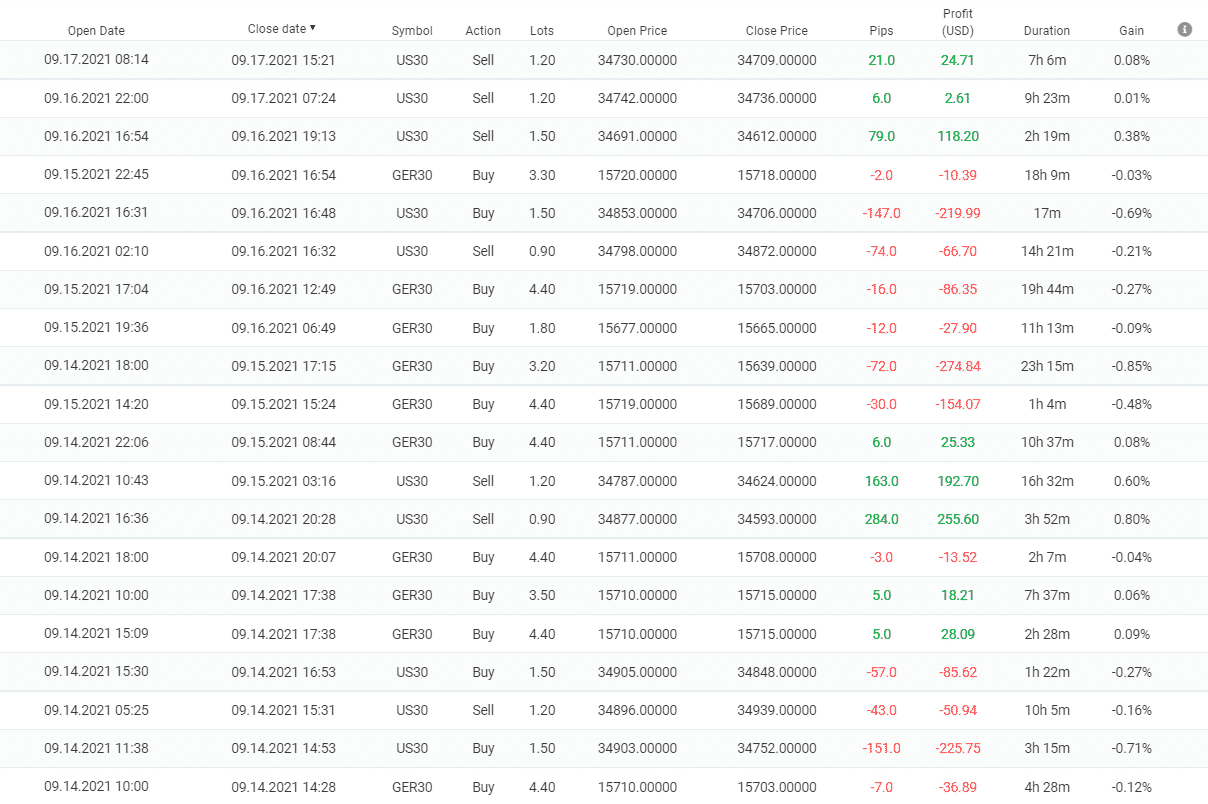 It uses such aggressive Martingale working with such deep stop losses.
People say that Tip Toe Hippo is …
We have no verified testimonials that would inform us that the system is good and people can repeat its success on clients' accounts. We should wait for them before making a decision.
Verdict
| | |
| --- | --- |
| Pros | Cons |
| Trading results provided | No team revealed |
| Rental options are friendly | No risk or money management advice given |
| | No settings explanations provided |
| | No backtest reports provided |
| | The system traded with Martingale and increased risks |
| | No refund policy provided |
| | No people testimonials published |
Tip Toe Hippo Conclusion
Tip Toe Hippo works on the real well-deposited account with Martingale and medium/high-risk trading. The system shows results only on indices when we may want it to trade on the Forex cross pairs. The presentation doesn't include testimonials to convince us that we can repeat its success on our account.