FTMO, a Czech-based proprietary trading firm, has been making waves in the forex trading industry. Offering traders the opportunity to trade FTMO's capital through their renowned trader funding program, FTMO has established itself as a leader in this space. This review will perform a deep dive into the offerings of FTMO, looking at its benefits, potential drawbacks, and the experiences of those who've used the service.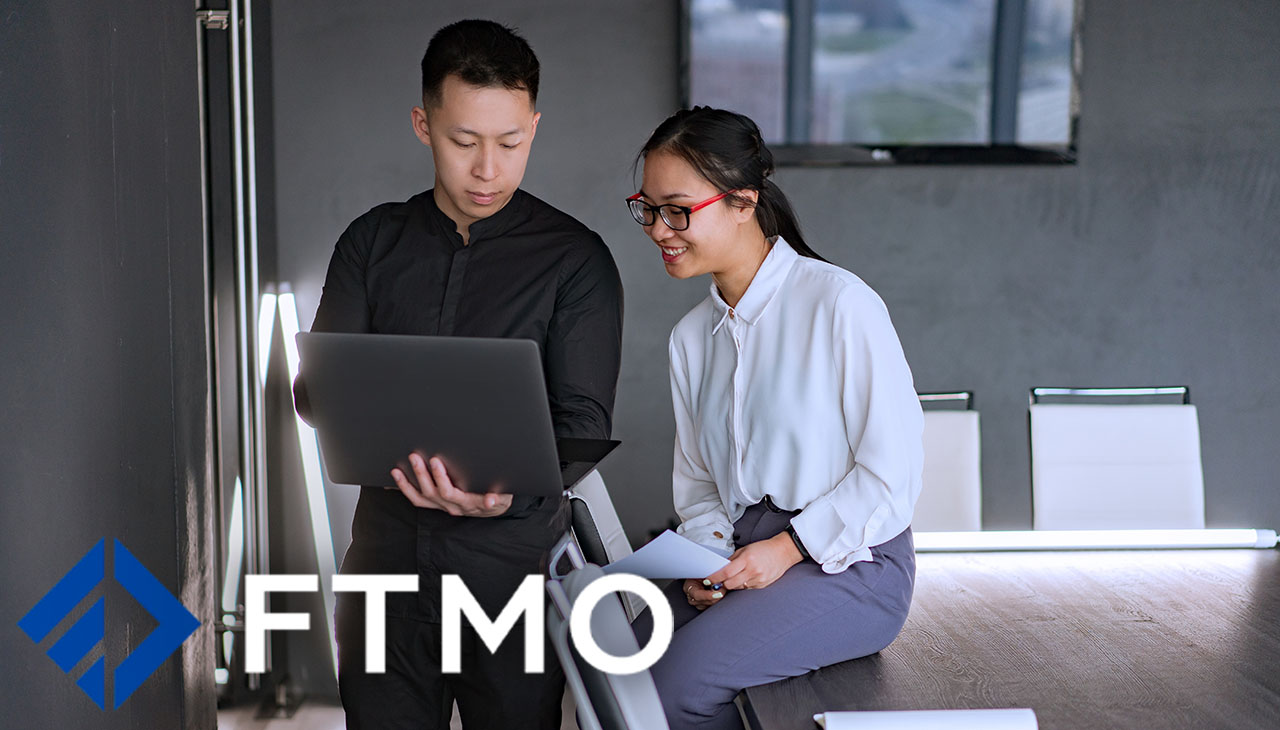 Overview of FTMO
Founded in 2014, FTMO has grown into a reputable proprietary trading firm, catering to the needs of both novice and experienced traders. Offering a unique challenge, the firm tests the abilities of traders by providing them with demo accounts and a set of trading objectives. Successful completion of these objectives can lead to traders receiving a funded account, allowing them to trade FTMO's capital and share in the profits. The firm essentially operates on a profit-split basis, and it also provides educational resources, trading tools, and a community forum for its traders. FTMO thus positions itself not just as a funding provider, but as a holistic trading platform centered on trader growth and development.
Features
FTMO offers several notable features that set it apart in the trading industry. Here are some key features of FTMO:
Funding Program: FTMO provides a unique opportunity for traders to receive funding and trade with capital provided by the company. Traders can choose from different account sizes and trading objectives based on their experience and preferences.

Evaluation Phase: To qualify for funding, traders need to pass an evaluation phase where they trade on a demo account and meet certain criteria related to profitability, risk management, and trading rules. This phase allows traders to showcase their skills and prove their consistency.

Profit Sharing: Once funded, traders can keep a significant portion of their profits, usually up to 70-80%. This flexible profit-sharing model allows traders to retain a larger portion of their earnings compared to traditional prop trading firms.

Risk Management Tools: FTMO emphasizes the importance of risk management and provides traders with tools to help manage their risk effectively. Traders are encouraged to follow strict risk parameters, such as maximum daily loss limits, which ensures a disciplined approach to trading.

Support and Education: FTMO offers a supportive community of traders where members can interact, share insights, and learn from each other. Additionally, FTMO provides educational resources, including webinars, tutorials, and market analysis, to help traders improve their skills and stay updated with market trends.

Multiple Trading Styles: FTMO accommodates various trading styles and strategies, allowing traders to implement their preferred techniques. Whether you are a scalper, day trader, swing trader, or position trader, FTMO supports a wide range of trading approaches.

Transparent Fees: FTMO has transparent and straightforward fee structures. While there may be monthly fees for funded traders, these fees are clearly outlined, allowing traders to know what to expect in terms of costs.
User Reviews and Feedback
User feedback and reviews about FTMO have been largely positive. Many traders appreciate the opportunity to trade with significant capital, highlighting the firm's profit-sharing model as a major advantage. Users also report satisfaction with the breadth of educational resources available, noting that these tools have contributed to their overall trading success.
However, like any trading platform, FTMO has received some criticism. Some users have mentioned the challenge of meeting all the objectives required to become a funded trader as quite daunting. A few others have called attention to the strict risk management rules as restrictive. Nevertheless, it's worth noting that these criticisms are also indicative of FTMO's commitment to promoting responsible and disciplined trading.
Overall, FTMO appears to have a positive reputation among its user base, many of whom praise the platform for its support, resources, and the unique opportunity it presents to trade using funded accounts. As with any trading platform, prospective users should conduct their research and consider their individual trading styles and risk tolerance when evaluating whether FTMO is the right fit for them.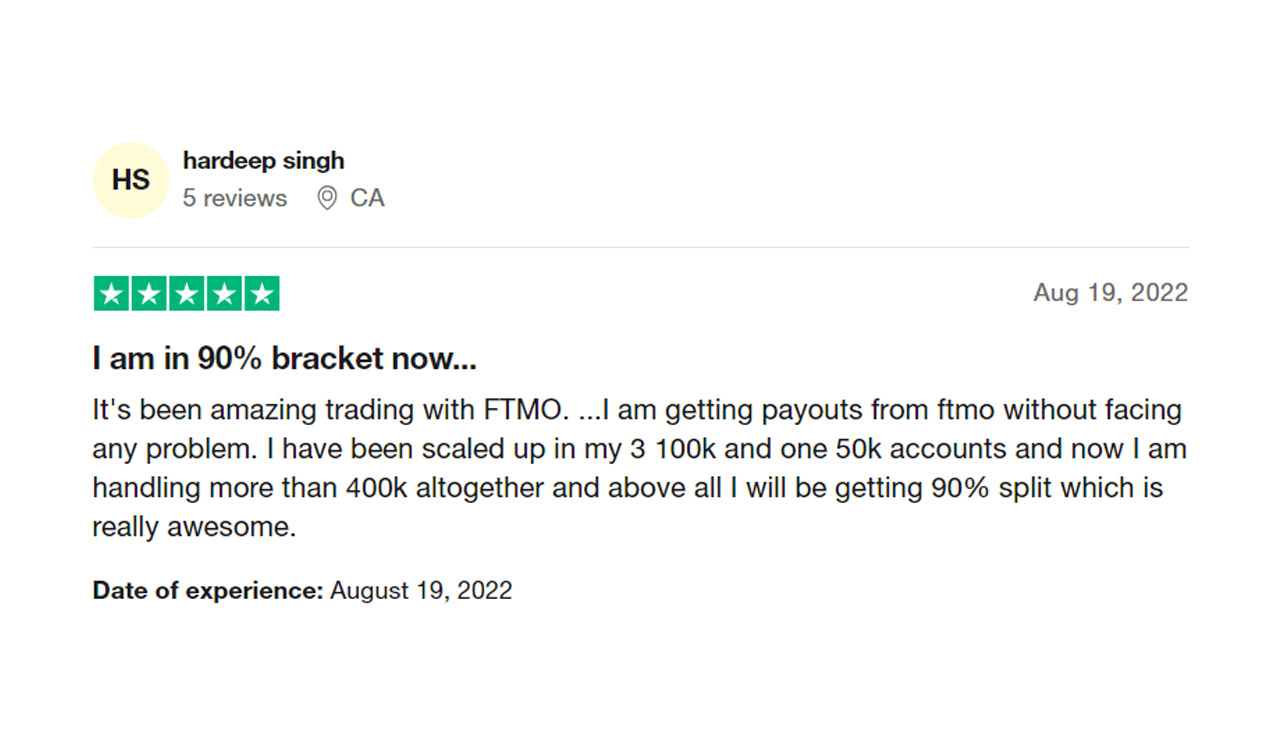 Advantages
Opportunity to trade with significant capital

Profit sharing model that allows traders to retain a larger portion of their earnings

Access to educational resources, such as webinars, tutorials, and market analysis

Risk management tools for disciplined trading

Supportive community of traders
Disadvantages
The challenge of meeting the qualifying criteria for funding can be daunting

Risk management rules can be restrictive
Summary
FTMO is a Czech-based proprietary trading firm that provides traders with the opportunity to trade with its capital. Through their funding program, traders can access accounts of various sizes and benefit from FTMO's unique profit-sharing model. The firm emphasizes responsible trading and provides educational resources, risk management tools, and a supportive community of traders to help them develop their skills.
Opportunity to trade with significant capital

Supportive community of traders