FX Fortnite EA is a fully automated MT4/5 expert advisor that promises you high returns. The vendor has incorporated an algorithm that assesses the market to identify divergences and convergences to make profits from them. The system trades 24/5, and according to the vendor, it has a great potential to benefit you.
Vendor transparency
The creators of this robot are not known. There's virtually no information about the parent company or the development team. Consequently, we cannot tell where the company is situated, the trading experience of its staff, reputation in the market, contact details, among other things.
How FX Fortnite EA works
The EA has several features:
It is profitable with every broker who provides MT4/MT5 accounts.
It is 100% automated.
TThe system trades 24/5.
It is easy to use. You only need to put it on the quotes chart, enable automatic settings and make profits.
It offers 24/7 online support services.
Timeframe, currency pairs, deposit
FX Fortnite works best on the EURCHF currency pair on the H1 timeframe. It can trade with a deposit of $1000 or a minimum of $10 on a cent account. The recommended leverage is 1:100 and higher.
Trading approach
According to the vendor, the EA uses trend following and hedging strategies with high/middle/low-risk settings. The goal is to attain superior risk-adjusted returns. The robot employs a lookback straddle approach to assess the return characteristics of a trend following approach. Profits are made by capitalizing on high-level volatility.
Pricing and refund
There are three main packages on offer. We have the Bronze plan, which is $149 and comes with 1 real account. The Gold pack is $199 and features 2 real accounts. Lastly, the Platinum offer asks you to pay $249. It provides the highest number of real accounts. All packs include unlimited demo accounts, free upgrades and support, manual PDF, EA Set files, and a 30-day money-back guarantee.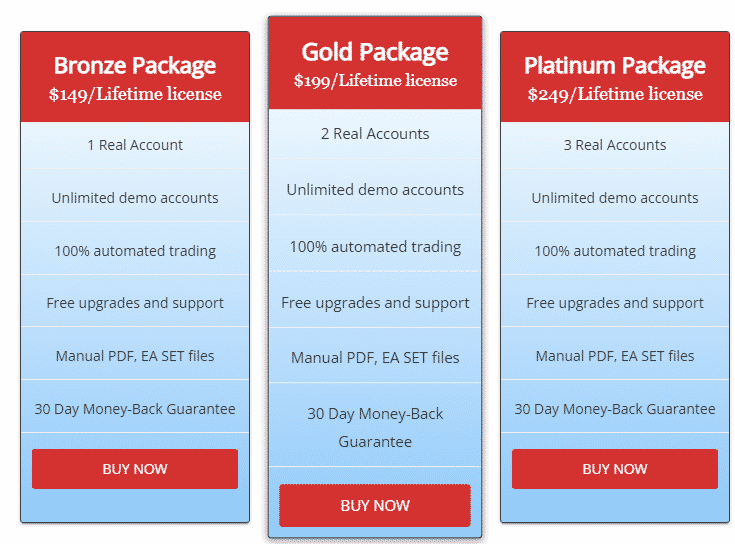 Trading results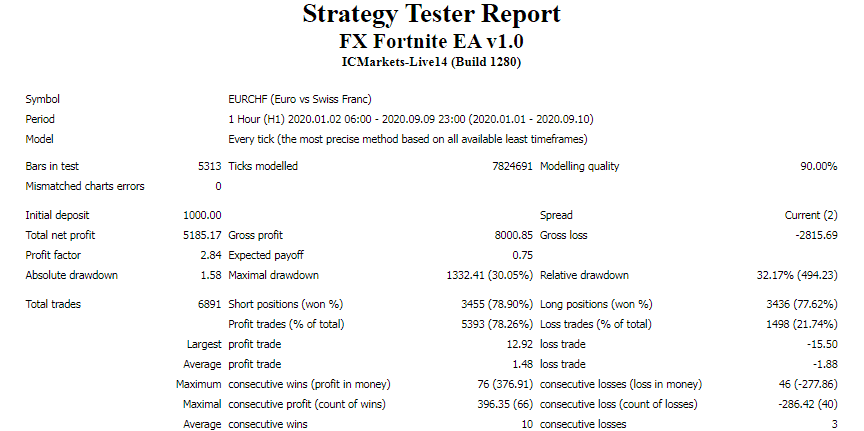 This test was conducted on the H1 chart using the EURCHF currency pair from January 2020 to September 2020. This testing period is quite short as it cannot provide a clear idea about how the robot can perform over a prolonged period.
An initial deposit of $1000 was used to generate a profit of $5185.17 from 6891 trades. A profitability rate of 78.26% was recorded, and the profit factor was 2.84. The robot traded with many risks to the capital, as illustrated by a large drawdown of 30.05%.

This account has a current balance of $1130.85 since the robot began trading on it in October 2021. So far, a profit of $630.85 has been made from a deposit of $500. The reported loss is -$74.15, while the free margin is $1010.30.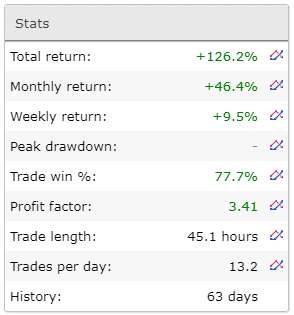 The system has managed to increase the value of this account by 126.2% within 63 trading days. It conducts 13.2 trades per day, and to date, 77.7% of them have been successful. The average weekly and monthly returns are 9.5% and 46.4%, respectively. These outcomes are impressive, but since the peak drawdown is undisclosed, we can't gauge what risks are involved in trading.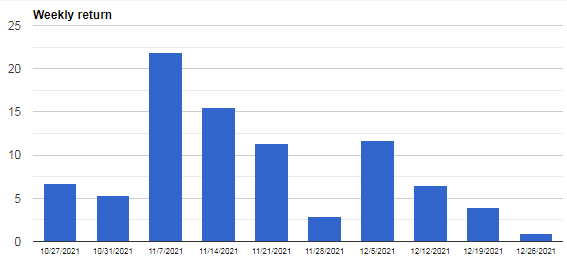 The third trading week was the most profitable period, while the 10th week was the least lucrative one.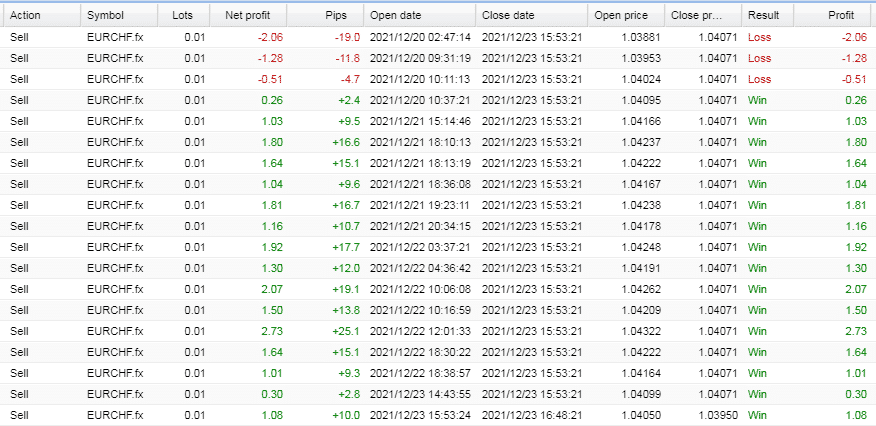 The grid approach is present. There are more wins than losses.
People say that FX Fortnite EA is…
Unknown. The robot lacks customer feedback on its official site and other sites such as FPA and Trustpilot. So, it isn't clear if traders are using it for their trading needs or not.

Verdict
| | |
| --- | --- |
| Pros | Cons |
| Generates high monthly returns | Short history of trading |
| A money-back guarantee is available | Grid on the board |
| | No vendor transparency |
| | No feedback from customers |
FX Fortnite EA Conclusion
Based on the live trading results, we can see that the EA is capable of earning users high returns within a short trading period. The problem is that these gains may be wiped out in an instant if things don't go well in the market, thanks to the grid approach on board.