To control expenses and optimize financial losses, it has become fashionable to use special assistant applications such as Pocketguard. This product is as convenient as possible, so the process of its operation becomes a pleasant experience. Before enjoying this app, please check out our Pocketguard review.
General information about Pocketguard
Pocketguard will help you carry out any transactions with your savings and make financial plans for the future. This application belongs to the company of the same name, which started its work in 2015. This company is closed, so finding reliable information about its activities is challenging. There also needs to be data about the leadership, the development team, and much more. This shortcoming causes a certain mistrust. However, numerous accolades indicate that the company and its product can be trusted.
Pocketguard is considered to be a universal application. It is suitable for controlling your savings stored in different banks' accounts. Simple synchronization makes it possible to collect information about all existing assets in one place and simplify the process of managing them. This product is straightforward to use. It is easily installed on various devices and works flawlessly throughout the entire operation.
Pocketguard has free and paid versions. The first has many restrictions, so it is rarely used. It needs to be functional enough and is intended only to get acquainted with the operation of the application, its interface, and its settings. The cost of the paid version is $4.99. The user can receive access to all functions and additional features for this money within one month. If you want to save money, you can make an advance payment of $34.99. In this case, you can use the application for one year.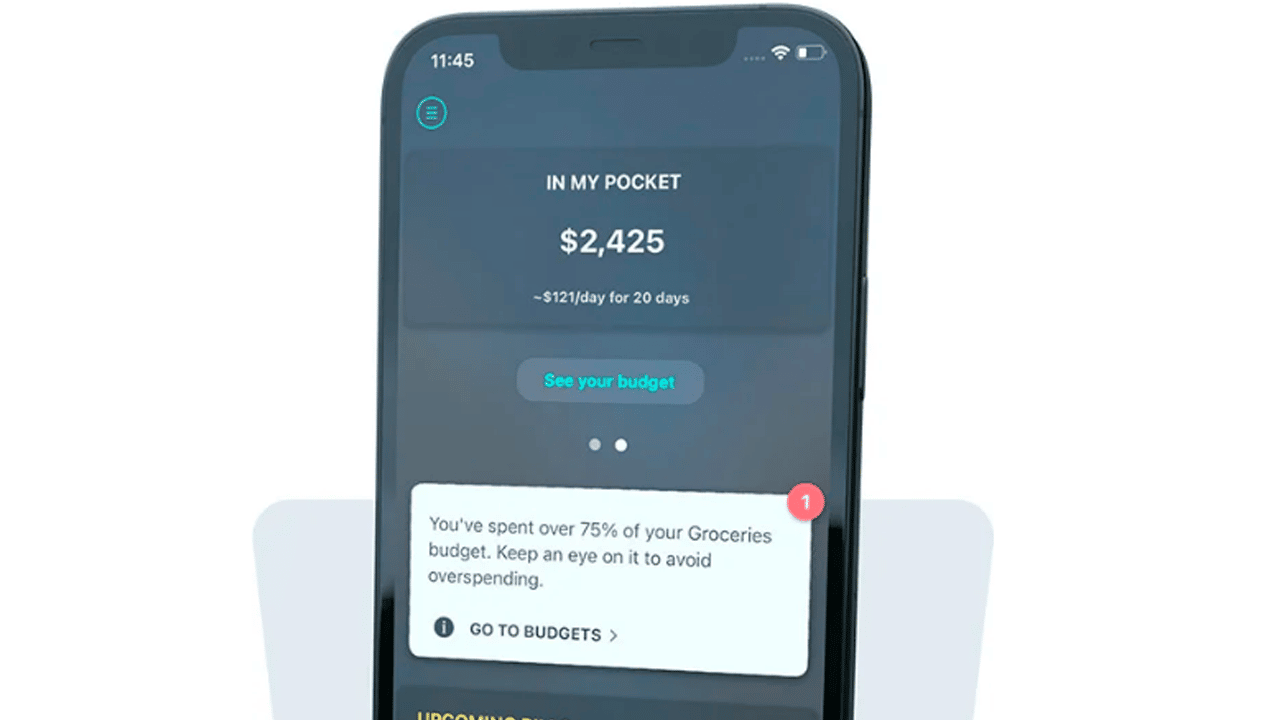 Important features
Pocketguard is a standard financial application that is convenient for everyone to use. At the same time, it is essential to correctly perform preparatory actions that will allow you to avoid various problems in the future.
Procedure:
Find the official Pocketguard website in any way possible.

On all its pages, there is a "Get started" button, by clicking on which you will be redirected to the registration/authorization page.

You can complete a simplified registration using your Google, Apple, and LinkedIn accounts.

Next, download the appropriate version of the application and log into your account.

Choose a paid or free version of Pocketguard. In the first case, pay the prescribed amount for 1 or 12 months.

At this stage, add your bank accounts, which you will manage using the application.

Adjust settings and save changes.

Restart the application and use all its privileges.
Experienced users who have chosen Pocketguard indicate that the application has several essential features. Information about them is not in all reviews, so it is vital to detail them more.
Pocket Guard Features:
Support. Contacting Pocketguard support is both easy and difficult. Simplicity lies in need to perform just one click on the appropriate link, which is present on the site and in the mobile application. After that, a feedback form will open for you. At the same time, the difficulty lies in the lack of efficiency of the support service. Because of this, it is possible to get at least some answers only a few hours after sending the request. Sometimes, this process takes more than a day, which is unacceptable for a serious company.

Safety. Pocketguard does everything so that users do not experience a sense of fear of losing personal information. To do this, the developers used the SSL protocol, identical to what banks install to protect customer data. In addition, they introduced an additional authorization step, in which users need to enter a unique code known only to them. It will help to avoid account hacking in case of loss of the device used to work with the application (e.g., iPhone, smartphone, tablet).

Statistics. Pocketguard can analyze spending statistics. To do this, the function of creating pie charts is implemented. With its help, it will be possible to visualize data and evaluate your tarts in a certain period. Not all Pocketguard competitors have this helpful option, so the application gets a few extra points for this in the table of the popularity of financial products.

Interface. The display of information in Pocketguard needs to be implemented better. This application has a standard interface, the main advantage of which is simplicity. It is presented in English, which may create some difficulties for some users. Another essential feature is the absence of ad blocks. This is observed not only in the paid but also in the free version of the application. This makes it as comfortable to use as possible.

Help. The developer's website has a special section called "Help.» It contains many answers to popular questions, explanations, rules, and more. This information will be helpful for users just starting to get acquainted with the application. In addition, this section contains short articles describing Pocketguard and essential aspects of its work in detail.
Advantages and disadvantages
All Pocketguard reviews have lists of the pros/cons of the app. We did not depart from this tradition and decided to offer you our version. It is based on the opinion of experts and reviews of ordinary users.
Key benefits:
       

ease of use

       

availability of a free version

       

low cost of a paid subscription

       

discount for advance payment

       

ease of setup

       

stable work without failures

       

simple interface

       

many useful features

       

universality

       

good reviews on the internet
Important disadvantages:
       

lack of transparency

       

many restrictions in the free version
The ability to control your expenses is a rare quality that only 1 out of 10 people have. For everyone else, the only way out of the situation will be to use the Pocketguard app. This financial product will become your ally and help you minimize unnecessary financial losses.